Read Time:
4 Minute, 4 Second
With many teams breaking for the holidays, it's no surprise that this week was full of developers pushing out their last patches and dev logs of the year. Some devs looked back on the accomplishments of 2021, while others are already looking forward to reaching milestones in 2022. With this being volume 25 of the Indie MMO Spotlight, we've reached a milestone of our own. So let's get the holiday festivities started with this week's Indie MMO Spotlight.
Book of Travels
It was a rough week at Might & Delight Studios, with 25 staff members being laid off. The cuts were made due to the launch of Book of Travels not going as well as expected, but the remaining team is still determined to bring additional content to the TMO, albeit at a slower than expected pace.
On a brighter note, the Book of Travels soundtrack is now available on Steam for $8.99.
City of Titans
Missing Worlds Media was happy to give players a first look at City of Titans' fully functional combat system. The blog post gives a breakdown of each attack in the 'Tactical Combat' powerset, and the video below shows the complete system in action.
Dual Universe
The last dev diary of the year from the Novaquark team served as a Happy Holidays message to the player base. While it didn't give any real information, it did mention what new things we can expect after the holiday break – an updated roadmap, the reveal of the next major DU update, and some new Lua updates.
Embers Adrift
Just like a friend who has a secret but isn't quite ready to share the whole thing with you, Stormhaven Studios shared a short snippet from the Embers Adrift full-length game trailer set to arrive on January 1.
Fractured
A holiday themed photo from the Fractured team.
Galaxies of Eden
Galaxies of Eden developer, MIR Cybernetics Corp, posted their fourth dev blog this week. Topics covered included the setting of GoE, the team's overall vision, and the progress made on the launcher.
Gelfand
The Genfanad Winter Wondertest is now underway. You can still create an account and join in on the fun by visiting the Winter Wondertest site.
Gloria Victis
The final update for the year, Update 300, was released on Monday. The patch adds a new PvP tournament map, an elephant, and a snowball skin for throwing weapons, along with the usual bug fixes and minor QoL updates.
Into The Echo
Into the Echo wishes you a happy holidays.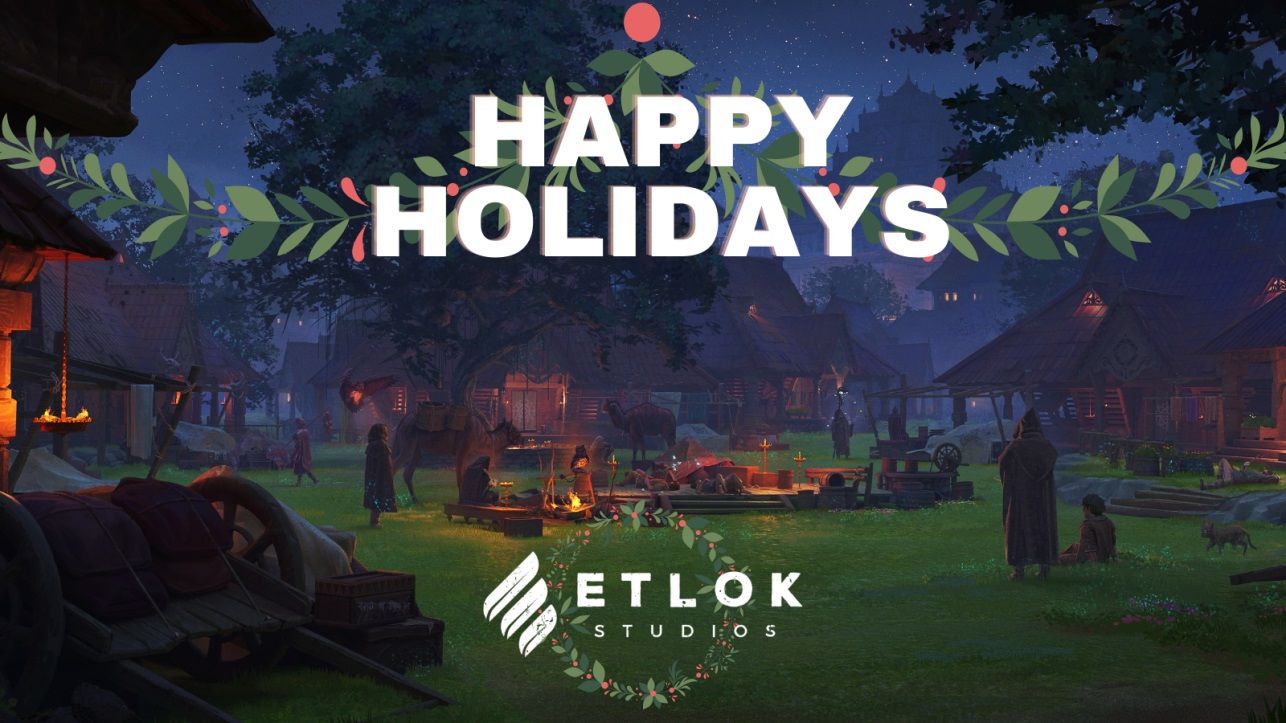 Mad World
I've been sick as a dog all week, so once again I missed my chance at joining in on another Mad World Alpha Test. The Mad World Alpha Test 4.0 ran from December 20 through the 24th, and just like before, Jandisoft is already teasing the next Alpha Test on the Mad World website.
Mirage Online Classic
The Mirage Online Christmas Event is live. Be sure to get your gift from Santa, which can then be opened after Christmas.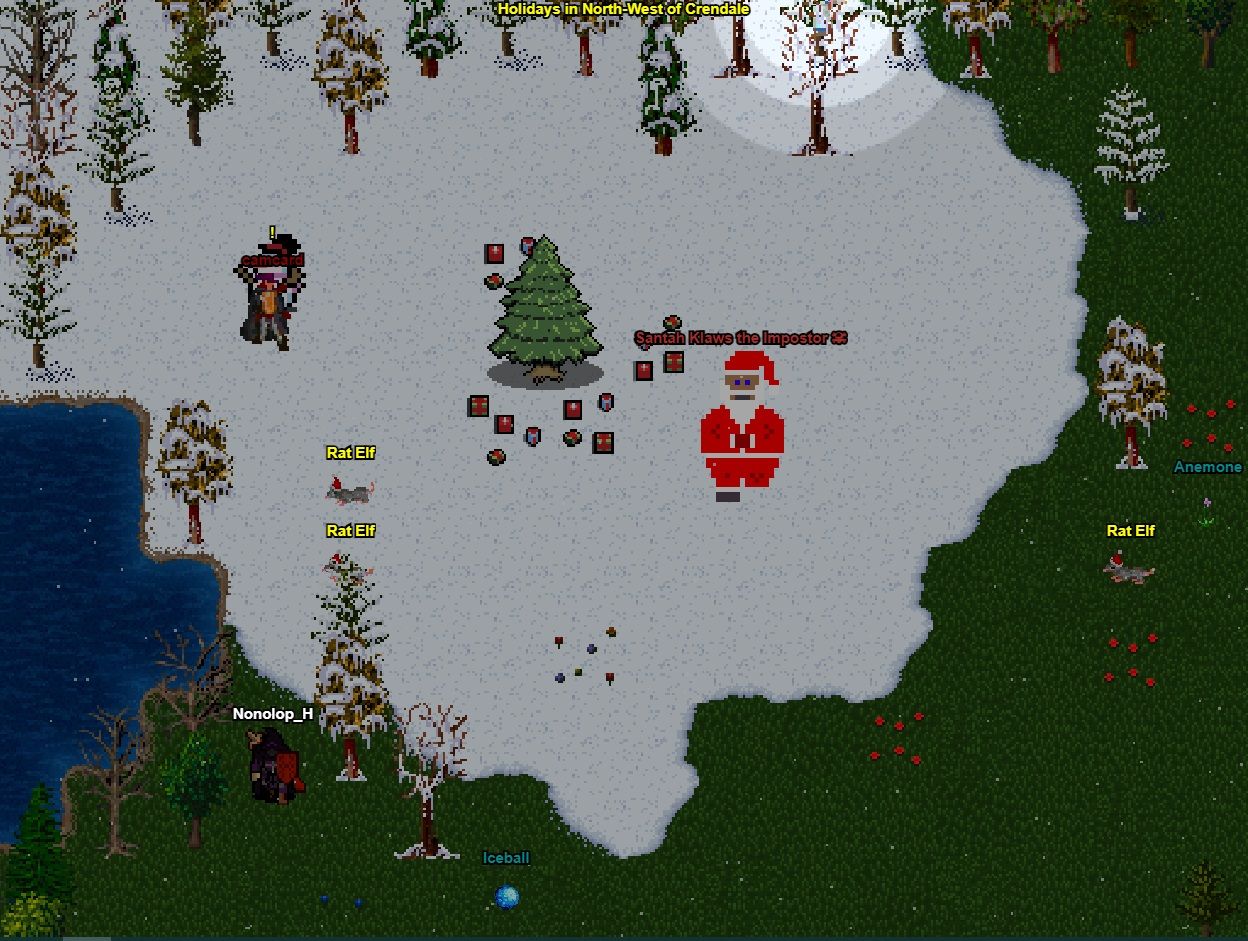 Mist Legacy
Mist Legacy's last update of the year was released on Wednesday. You can view the patch notes on Steam.
Monsters and Memories
Monsters and Memories is a new addition to the Indie MMO Spotlight. Sure to strike a chord with players yearning for that "old school MMO" feel, M&M is a party-based MMORPG "in the style of a Classic Fantasy MMO, but utilizing modern day tools and development practices." Currently in a Proof of Concept phase, developer Nice World Cult published a Year-End Update covering all of the recent happenings, including a list of new team members, programming and art updates, and multiple pieces of concept art that will give a good idea of the target aesthetic for M&M.
Profane
Developer INSANE shared an End-Of-Year Compilation video to showcase the progress made on Profane throughout 2021.
Prosperous Universe
Along with Development Log #316, the Simulogics team also had a live stream this week to recap the progress made in 2021. They also used the live stream to announce that PU would be coming to Steam, so be sure to wishlist PU today!
Realm of the Mad God
As always, there were multiple entries to the RotMG blog this week. There are lots of events to celebrate the holidays, and as a special gift players can collect a Free Pack from December 24 through December 29.
War of Dragnorox
It was really hard to miss the War of Dragnorox announcement trailer last week, what with every game site under the sun having an article about it. I didn't miss it, but I did neglect to add it to last week's IMS. Fortunately, our own Steven Weber covered it in this article.