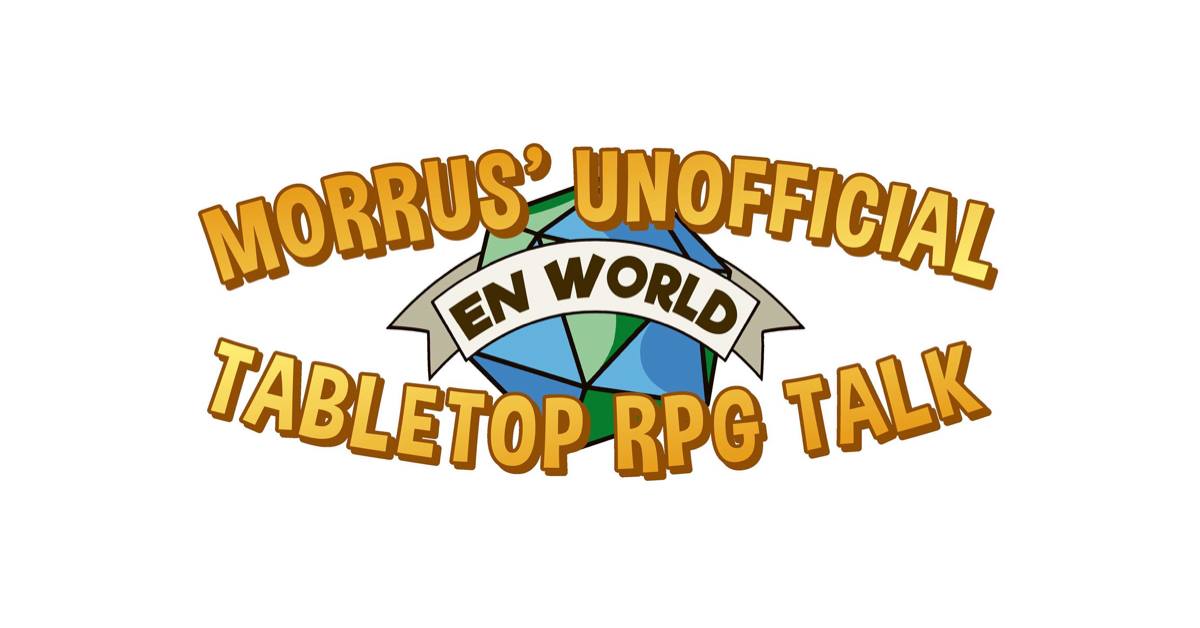 Read Time:
1 Minute, 39 Second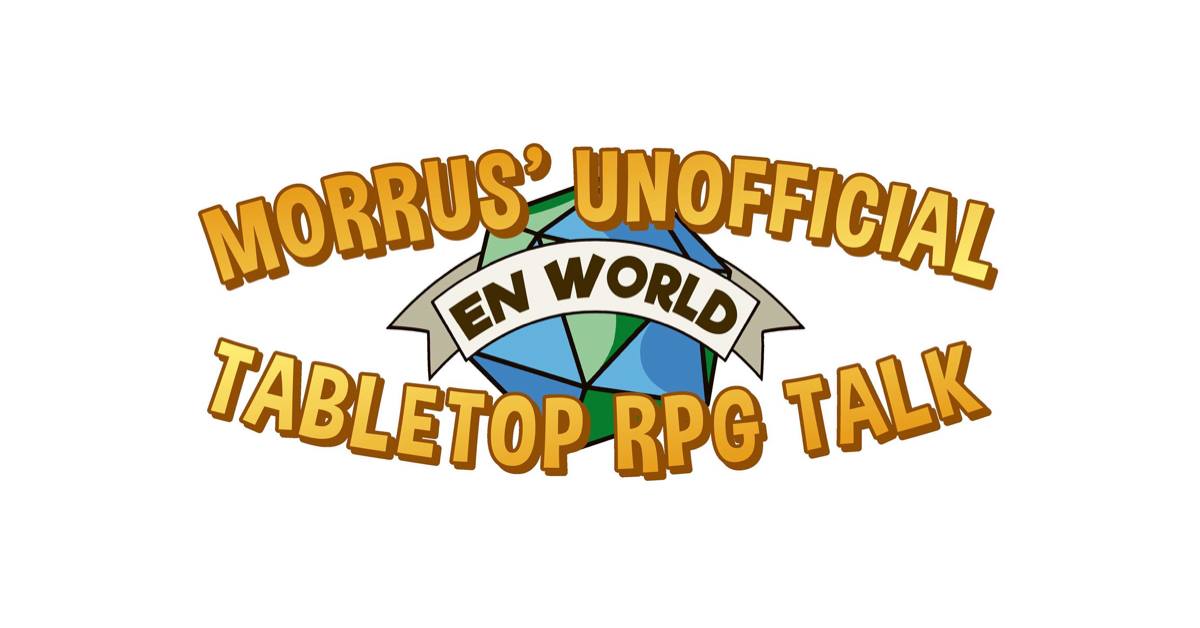 This week, Morrus and Jessica talk about pitching your game to a publisher. In the news, Alice is Missing getting a film adaptation, DM's Guild material coming to Roll20, Pathfinder Society rules update, and more! Plus a brand new sketch about a suspicious invitation to a noble ball.
News
Trailer for Bite Me! Awfully Cheerful Engine one-shot stream on Thursday, July 7 at 7 PM Eastern
News Digest for July 1, 2022 (Alice is Missing movie, World of Darkness Nexus early access, Pathfinder Society rules changes, D&D and Pathfinder miniature news) News Digest for the Week of July 1
DM's Guild and Roll20 integration Roll20 Announces Partnership with Dungeon Masters Guild · Roll20 Blog
Wizards for Justice Twitter account https://twitter.com/WizardsJustice
Level Up: Advanced 5e Combat Maneuver Card pre-orders Level Up (A5E) – You Can Now Pre-Order The A5E COMBAT MANEUVER CARDS!
Tabletop Time Roleplay's Actual Play Ragtag starting soon Tabletop Time Roleplay's Actual Play 'Ragtag' Showcases Level Up Advanced 5th Edition
EN Live sponsorship applications EN Live offering Sponsorship for TTRPG Actual Play Series
Slaying the Dragon: A Secret history of Dungeons & Dragons by Ben Riggs, coming July 19 https://amzn.to/3NweBiB
Dicebreaker's 10 Things You Didn't Know About Early D&D History 10 things you didn't know about the early history of D&D
——————–
Please support us on Patreon at http://patreon.com/morrus
Don't forget to join the Morrus' Unofficial Tabletop RPG Talk Facebook group at https://www.facebook.com/groups/1033145023517295/ and join us on Discord at https://discord.gg/VAuxX8M
Ask your Awfully Cheerful Question on Twitter using the hashtag #AwfullyCheerfulQuestion, email [email protected], or contact us on TikTok at TikTok
——————–
Hosts: Russ "Morrus" Morrissey, Peter Coffey, and Jessica Hancock
Editing and post-production: Darryl Mott
Theme Song: Steve Arnott
Kickstarter Game Research: Egg Embry
Kickstarter Game Theme: Lyrics by Russ Morrissey, Vocals by "drwilko", Guitar by Darryl Mott
Malach the Maleficent played by Darren Morrissey
Check out all the media content from EN World at http://enliverpg.com