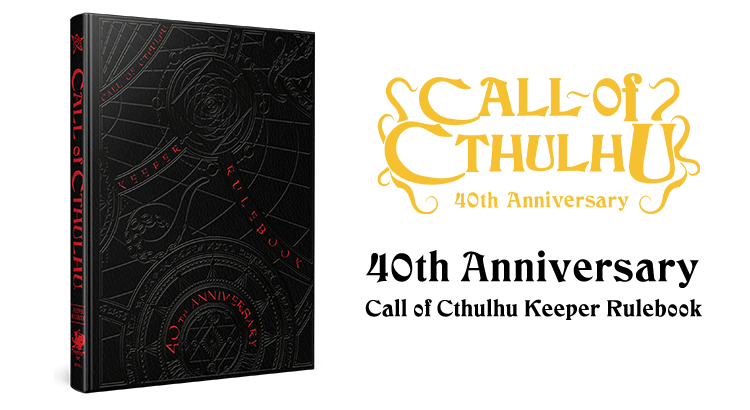 Read Time:
4 Minute, 54 Second
2021 is the 40th anniversary of Call of Cthulhu. Yet, that's not the only news from Chaosium, Inc.Moon Design Publications, the parent company of Chaosium, Inc., announced a corporate merger combining Moon Design Publications and Black Monk Games intoThe Chaosium Group. Because of the international scope of this move, I reached out to Michael O'Brien (MOB) about the merger and what it means to each company. He talks about what each group brings to the table, whether it will impact the existing staff, and hints at some of The Chaosium Group's plans for 2022.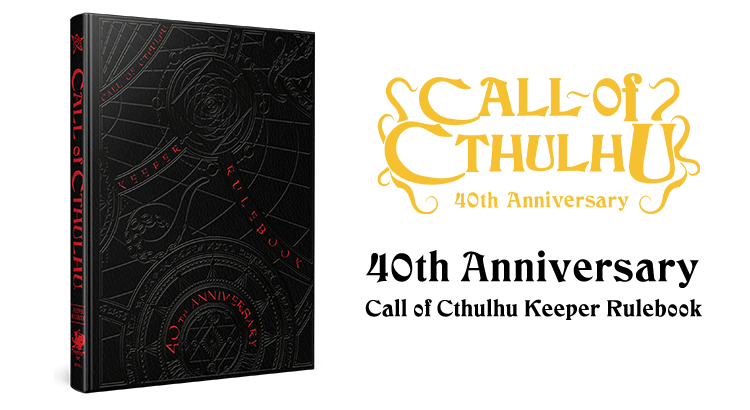 EGG: As always, thanks for talking with me about RPGs and Chaosium. Let's dive in and talk about the merger of Chaosium's parent company with Black Monk Games to form The Chaosium Group. There's a lot to unpack here. Let's start with they obvious: Why merge the two?
MOB: The two principals of Black Monk, Michal Lisowski and Daria Pilarczyk, are already part of the Chaosium team: Michal as our Director of Operations, and Daria as our Licensing Manager, so this is in effect bringing the relationship even closer. We see great benefits in this new arrangement including better production delivery flow, better operational processes, and enhancing an expansion into Europe and new markets. Note that we are not merging Chaosium itself with Black Monk, we are bringing together Moon Design Publications and Black Monk Games. We will continue fully supporting Chaosium and Black Monk as separate brands.
EGG: That's a fair point. What does each company bring to the gaming table?
MOB: For Moon Design this includes all the IP we own (RuneQuest, Pendragon, 7th Sea, etc) and our ownership stake in Chaosium. For Black Monk this includes the games they produce under licence (Chaosium IP and others), and their European warehouse fulfillment and delivery operations, which Chaosium is already using. Plus for both companies, the wonderful teams we already have.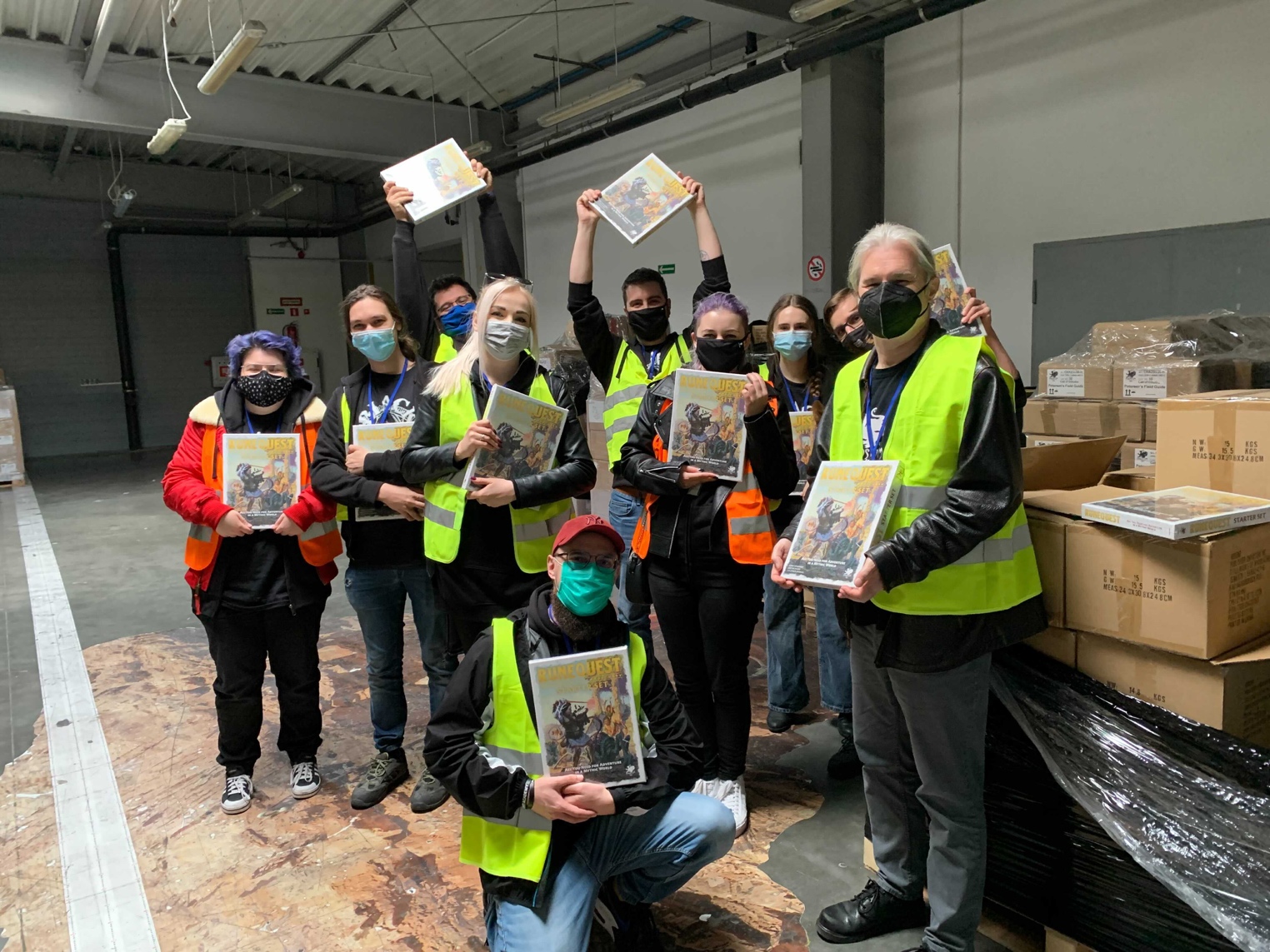 Caption: Chaosium's RuneQuest creative director Jason Durall (right) and the Black Monk team show off copies of the RuneQuest Starter Set (Black Monk warehouse, Poznań, Poland)
EGG: Chaosium is as geographically decentralized a company as I can imagine. You're in Australia, Rick Meints is in Michigan, and correct me if I'm wrong, but you have full-time employees in Europe and elsewhere. Black Monk Games is in Poland. In our other interview about the upcoming Chaosium Con, you mentioned that you'll bring many of your employees and creators together at that convention. Considering the distance, when you do a face-to-face meeting, is R'lyeh the best place to meet up?
MOB: Yes, we joke that "the sun never rises on Chaosium" as we have people in our team all over the world. Maybe a future convention will be held in R'lyeh (if we can find it), but we are planning to get as many of the team as we can together in person in Ann Arbor in the lead-up to Chaosium Con.
EGG: Can you share The Chaosium Group's leadership structure?
MOB: That's not something we can go into detail about yet; there are many moving parts yet to finalise. But we have assured our Chaosium and Black Monk staff that we will not be cutting any positions in either company, and more likely will continue our recent expansion. As we continue to build on our joint success over the last few years we believe this new set-up is going to offer our team members opportunities to expand their roles and develop their careers.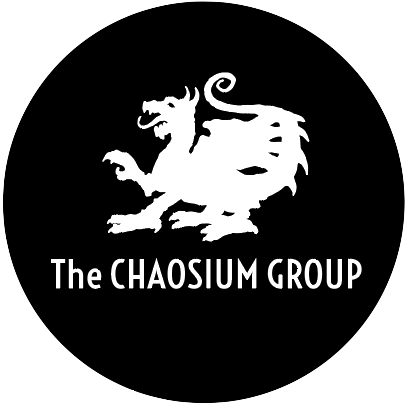 ​
EGG: There is talk about large tabletop gaming companies being purchased by venture capital companies. Do you see The Chaosium Group (TCG) as a company positioned to be picked up? Or will TCG leverage their position in tabletop gaming to group organically? Do you see TCG as a company that would be interested in acquiring other publishers?
MOB: To be clear, we have no interest in being purchased by venture capital and The Chaosium Group wasn't formed to help make something like that easier. Rather than purchase other publishers ourselves, we're more likely to look at acquiring specific game lines and IP, as well as licenses of interest to us. For example, in the last several years we've reacquired Pendragon (originally a Chaosium game) from Nocturnal Media, bought John Wick's 7th Sea IP, and signed a licensing deal with Ben Aaronovitch for his Rivers of London series. There are other announcements in a similar vein coming up! [AUTHOR'S NOTE: Charles Dunwoody talked to Ben Aaronovitch and Lynne Hardy about the Rivers of London RPG (RoL). I interviewed MOB about RoL here.]
EGG: MOB, I appreciate you talking with me. What should fans be on the lookout for in 2022?
MOB: The coming year promises to be very busy for Chaosium. Later this month we're launching our new Starter Set for the RuneQuest RPG, and we have a whole lot of things to support that line happening in 2022. Next year we're also releasing our new Chaosium edition of Pendragon; that's going have a Starter Set too, and we'll be setting up a community content program for it on DriveThruRPG, similar to the programs we already have for independent creators of Call of Cthulhu (Miskatonic Repository) and RuneQuest (Jonstown Compendium). I'm also looking forward to our Rivers of London RPG, based on Ben Aaronovitch's urban fantasy series. And hopefully, as the world slowly comes back to normal again, we'll be gearing up for more face-to-face conventions across the world in 2022. Including our own in Ann Arbor!
Egg Embry participates in the OneBookShelf Affiliate Program, Noble Knight Games' Affiliate Program, and is an Amazon Associate. These programs provide advertising fees by linking to DriveThruRPG, Noble Knight Games, and Amazon.