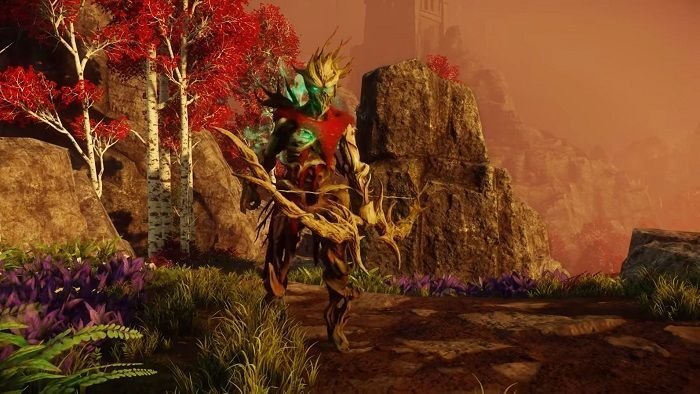 Read Time:
1 Minute, 47 Second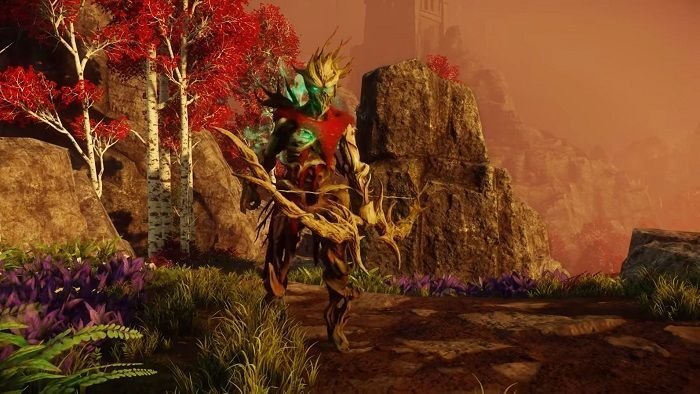 Do you wish to know more of the Angry Earth? Maybe you want to prepare yourself by learning more about the foes of Aeternum? Lucky for you, New World's YouTube channel has released a new series, Tales of Aeternum, where players will learn more about the lore and roles of the enemies spread throughout the world.
Marsh Walker Afolabi spins a tale of her experience with the Angry Earth. In New World the earth itself seems to rise up against the occupation of the land, and has manifested dangerous beings to prevent settlers from getting too comfortable. The Angry Earth looks to balance the world and put the land back to its natural state.
Glowing wolves, wooden bowman and blighted creatures are just some of the enemies shown to impede your progress as you adventure throughout the land.
Gather around for ??Tales of Aeternum — a new series covering the NPC families you will encounter! Listen as Marsh Walker Afolabi recants her experiences with the ??Angry Earth!Watch in HD!?? https://t.co/6Qm5yi8MFv pic.twitter.com/vR1ut5KlgA

— New World (@playnewworld) August 13, 2021
If the Tales of Aeternum video hypes you up, get ready for more as the series continues. New World will release September 28th on PC through Steam or Amazon. The game has been delayed from its previous release date of August 31st. The news of the latest delay followed the New World beta that marked over 200k players over the course of a single weekend. The team at Amazon Game Studios is adamant that they will release the game in the best possible condition, when it is ready, which is why there have been multiple delays over the course of development. The saving grace of the delay, is that it seems to follow testing feedback, marking the possibility that the community is sending signals that the game needs a little more work before it's ready for prime time.
Recently we asked our community if they are going to play New World and despite the delays, it seems a lot of people are still looking forward to the game! Are you one of them?