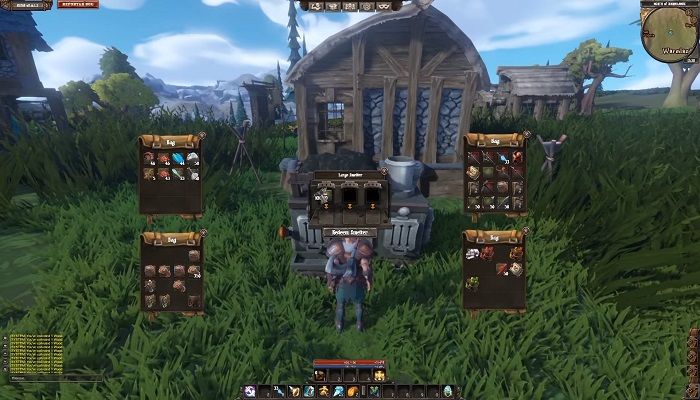 Read Time:
1 Minute, 41 Second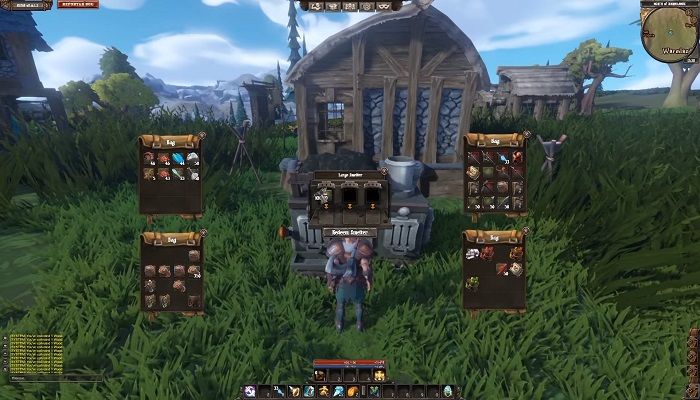 In a sandbox MMORPG, being able to build and impact the world matter. Player housing and structures are important to this. The Profane dev team has an update on plans for housing as they move closer to the alpha.
Building a house or players uniting for settlements will be optional, but their importance is intentional. Learning from pre-alpha, where players had to gather all their building materials in their bags before they could place and build their homes, Insane is working on a new system. They want players to be able to set the spot and see how it might exist before being able to put down all the materials which also gives a feeling of the act of building, lending itself very well to a sandbox.
Profane will not have modular buildings requiring placing everything piece by piece and instead they want for housing to look good in the world and fit together. This should mean no messy structures lying about the world that aren't secure, and unfinished so aren't very useful yet.
You'll be able to build different types of houses and sizes and other structures. The team will also plan to have different skins for structures to make things look a little different and add some of your own personality. They're also considering how to bring decoration into homes so you can make things a little more personalized inside too. Settlements will also get their own bonuses and there may be a way for aesthetics to lead to bonuses as well.
There's also the subject of shields or protective elements for houses so that people can protect what they have. They are cognizant of and concerns to prevent Profane to turn into a griefing situation where players log in only to find their structures have been decimated while they were offline.
There's more coming on the road to alpha, but you can read the full Twitter thread on housing here on the Profane MMO account.