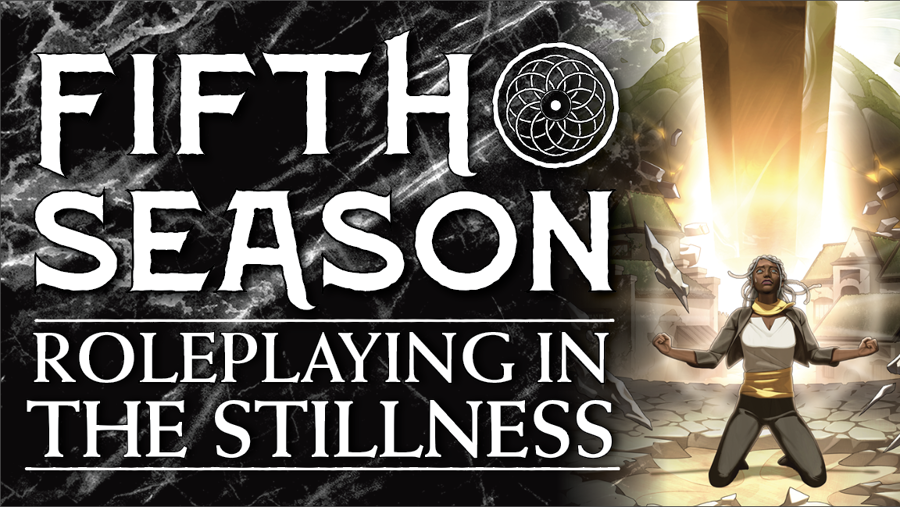 Read Time:
7 Minute, 58 Second
Welcome to the Bundles, Freebies, and Sales News, the weekly column at EN World that helps make sure you don't miss out on big tabletop RPG bundles, charity fundraisers, and sales from around the internet.
Freebies and Pay What You Want
Note: While "Pay What You Want" downloads are available for free, please support the creators if you are able!
The dam has broken following the news that the SRD 5.1 is now available under Creative Commons and we have our first product on DriveThruRPG: A PDF of the SRD 5.1 with added bookmarks for easy navigation from Shenanigans Media LLC. While it may not be all that exciting on its own, it will make a great reference for game designers to keep from paging through a 400+ page PDF to locate a specific section to reference.
Price: Pay What You Want (Suggested: $1.49)
And over on Itch.io, Monarch Arts is celebrating the "phenomenal and momentous win for myself and other third party creatives" with the OGL 1.0 Celebration Bundle. This bundle features seven supplements with new subclasses, origins, magic items, and rules options for your 5e games.
Another reference for game designers, Fat Goblin Games released the Tabletop Roleplaying Game Content Rating System. This rating system is completely free to use to promote self-regulation of the RPG industry and includes both guidelines for publishers to determine the age-appropriateness of their content and easy to spot badges and banners for cover images plus templates to create custom ones.
Green Ronin Publishing released a Quickstart for The Fifth Season, the new Fantasy AGE roleplaying game officially licensed from the N.K. Jemisin Hugo Award winning Broken Earth Trilogy. This Quickstart includes a condensed guide to the flexible 3d6-based AGE System, a brief overview of the setting, an introductory adventure "Stress Fractures", six pre-generated characters, and a collection of printable handouts and reference sheets. The full game is currently crowdfunding on BackerKit.
Issue 17 of the zine Never Mind the Dice Rolls is available with an interview with author Ben Aaronovitch about the RPG based on his novel series Rivers of London, a collection of plot hooks ideas, tips for running a game, the story of the OGL so far, an epic end of days scenario "The Cataclysm", and more.
Price: Pay What You Want (Suggested: $2.48)
Caerora released several packs of tokens ready to import to your favorite virtual tabletop. The Furniture Pack 2 is a collection of furniture for terrain and background dressing, while Creature Pack 10 features a selection of kobolds and Creature Pack 11 has several trolls modeled on the Pathfinder style.
Over on Dungeonmasters Guild, Zombie theDerg released Limestone Walls and Linen Curtains, an adventure for characters of 4th to 5th level that takes place inside a jail you can insert into your campaign as an alternative with more heft than the standard "Okay you got caught, how do you break out?" encounter.
Price: Pay What You Want (Suggested: $0.00)
Damian Paradiso has a new subclass for the Bard, College of Tall Tales focused on telling stories of high wander to influence the battlefield.
Price: Pay What You Want (Suggested: $0.50)
For a new take on the Tomb of Annihilation adventure, Matthew Nel posted the Tomb of Annihilation Point Crawl that provides a new map for the adventure with paths between each location both in color and black and white to make managing exploration and travel in the adventure easier.
Price: Pay What You Want (Suggested: $1.50)
Jimmy Medina's 99 NPC is basically what it says, ninety-nine NPCs for 5e. The NPCs include names, descriptions, jobs, and classes for residents of a village or town ready for quick reference when your players suddenly take interest in a random background character you had no plans for.
Price: Pay What You Want (Suggested: $1.00)
If you want a new take on mass combat for 5e, Zrave and Apacolyps released Running Memorable Games – Bigger Combats. This three-page supplement features optional rules for large hordes of enemies to turn standard monsters into "swarms" and new minion rules to fill a battlemap with weaker versions of enemies.
Price: Pay What You Want (Suggested: $0.99)
And we also have our collection of VTT-ready maps this week as well. As always, all of these are either Free or Pay What You Want with the suggested price listed in brackets.
Bundles and Sales
Note: I have included end dates when listed for the following sales, but please be warned that those without published end dates may end suddenly so be sure to plan purchases accordingly.
Roll20 has picked up the New Year New Game sale featuring discounts on several core rulebooks, bundles, and starter sets including Pathfinder 2nd Edition, Cyberpunk RED, Coyote & Crow, Fallout: The Roleplaying Game, Call of Cthulhu, The Expanse Roleplaying Game, Kids on Bikes, FATE, and Scion. You can also pick up the first chapter of the Kingmaker Adventure Path for Pathfinder 2nd Edition and the stand-alone introductory scenario The Lightless Beacon for Call of Cthulhu 7th Edition for free.
Chaosium released a bundle of the linked Call of Cthulhu scenarios in The Edinburgh Files. This series starts in the 1920s before jumping forward to the 2020s and alternating back and forth between the two time periods to link the stories together as the investigators and players alike slowly piece together the clues and connections.
Underground Oracle Publishing posted the Visions of the Oracle bundle several various 5e rules supplements, toolkits, monsters, adventures, locations, and more GM options. How many? I don't know, I stopped scrolling at one point because I knew I would lose count if I tried. But it's a lot.
And on Dungeonmasters Guild, we have a pair of solo adventure supplements for Dungeons & Dragons from Mateo Yorke. Life in the Sewers is a good starting place for your solo adventure into the Underdark, while A Grimlock Adventure provides an encounter with what is in my opinion one of the most underused monsters in D&D.
Charity Bundles and Sales
On Itch.io, Peach Garden Games along with over 100 other creators have put together the Solo but Not Alone 3 bundle with 149 single-player TTRPG titles ranging from introspective journaling exercises to intense hexcrawls supporting suicide prevention.
Price: $10.00 (over 99% off)
End Date: March 31, 2023
Charity: Jasper's Game Day
Bundle of Holding has resurrected the January 2019 0one Dungeon Bundle with hundreds of dungeon maps from 0one Games. The starter collection features thirteen map sets (not maps, map sets) while the Bonus Collection adds an additional seventeen map sets.
Price: $9.95 (77% off) with variable-cost Level Up option
End Date: February 2, 2023
Charity: Direct Relief
Handiwork Games collected together their 5e books based on the epic Beowulf. This RPG attempts to recreate the lone hero nature of the ancient epics with a duet play system for one player and one GM that allows control of various companions to fill roles or you can just adapt elements for your traditional 5e games with the core rules, four adventures, and an artbook.
Price: $9.95 (77% off)
End Date: February 5, 2023
Charity: Direct Relief (10%)
Humble Bundle and Kobold Press apparently set out the RPG Signal to put together the RPG Worlds Bundle featuring 52 titles from a wide variety of publishers. The base level features the core rules for Castles & Crusades along with an adventure, the 5e adventure City of Cats, the fantasy wild west RPG Tall Tales, and more with the second and third tiers adding even more OSR games and adventures, 5e supplements and campaigns, and original RPG systems ranging from fantasy to sci-fi to horror to the old west to 1920s gangsters.
Price: $5/$15/$25 (97% off at top tier)
End Date: February 11, 2023
Charity: Comic Book Legal Defense Fund (user-defined, default 5%)
Okay, it's a video game bundle with no ties to TTRPGs, but I have to mention the Wadjet Eye Games Bundle of point-and-click adventure video games. The bundle includes highly-rated and award winning games like the urban fantasy Unavowed, the supernatural mystery Blackwell series, and the post-apocalyptic Shardlight, but I really want to highlight my personal favorite: Technobabylon. Set in a cyberpunk world where genetic engineering is common, the detective Charlie Regis, his partner Max Lao, and an internet addict Latha Sesame get caught up in a plot involving a the memory-stealing serial killer The Mindjacker, the city's all-seeing AI CEL, and a conspiracy of the most powerful people in the city. It's also so hilarious I've literally injured myself laughing.
Price: $10 (92% off)
End Date: February 1, 2023
Charity: JDRF (user-defined, default 5%)
That's all for this week! If you know of any bundles or sales starting soon, please contact me on the EN World Discord, tag me on Mastodon, or send me a message here on EN World. Discount percentages have been rounded to the nearest whole number and are based on the standard retail price provided by the site. Note: Links to Amazon, Humble Store, Humble Bundle, Fantasy Grounds, and/or DriveThruRPG may contain affiliate links with the proceeds going to the author of this column.