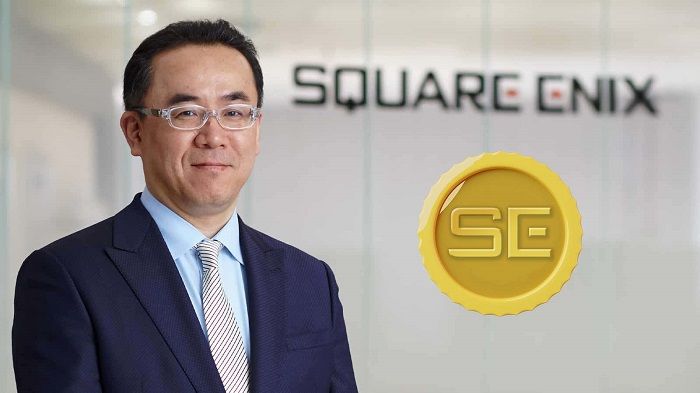 Read Time:
5 Minute, 32 Second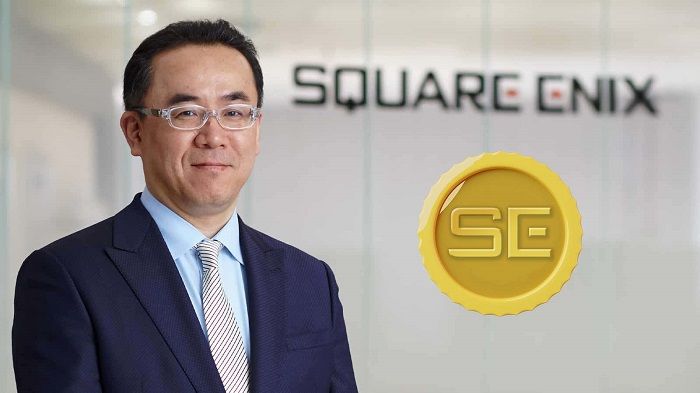 Square Enix President Yosuke Matsuda took to the Square Enix Holdings website with his New Year's Letter, which covers a number of different topics that the company aims to focus on throughout 2022. While the vast majority of the letter revolved around the influence of blockchain games, NFT and the metaverse, Matsuda also spoke of Square Enix' investment into artificial intelligence and cloud technologies and how they intend to leverage all emerging tech in the future.
Unless you've been hiding under a rock, and due to the pandemic many of us wouldn't blame you if you had been, blockchain and NFTs have been one of the hottest topics of the past year. As investments in blockchain continue to pour in from all manner of companies around the world, some of the most fervent in the campaign to normalize the use of blockchain technology has been those in the gaming industry. After Square Enix's participation in a 2 million dollar investment round in the Ethereum-based metaverse game The Sandbox, it was clear that the company would not simply let their presence in blockchain game research and development evaporate. Matsuda's end of year letter not only corroborates this, but shows that the company intends to double down on several emerging technologies as they attempt to stay on the forefront of the next industry-changing trends.
In the New Year's letter, Matsuda explains that 2021 was essentially "year one" for NFTs and the metaverse, which led to madcap trading that sometimes revolved around market speculation that may not be indicative of what gamers should expect from blockchain, the metaverse and NFTs when the dust settles and the technology has matured.
"I see 2021 not only as "Metaverse: Year One," but also as "NFTs: Year One" given that it was a year in which NFTs were met with a great deal of enthusiasm by a rapidly expanding user base. However, we do observe examples here and there of overheated trading in NFT-based digital goods with somewhat speculative overtones, regardless of the observed value of the content provided This, obviously, is not an ideal situation, but I expect to see an eventual right-sizing in digital goods deals as they become more commonplace among the general public, with the value of each available content corrected to their true estimated worth, and I look for them to become as familiar as dealings in physical goods."

-Yosuke Matsuda, President, Square Enix Holdings Co. LTD.
Square Enix declared back in 2020 that they would invest more heavily in their research and development in relation to AI, the cloud and blockchain games, and their pursuit of this declaration has been actualized in their advancement of language processing, world models and simulation technology. It shouldn't surprise very many to find that Matsuda mentions these advancements will not only aid in the ongoing development of virtual spaces for their own purposes, but they plan to provide this technology to other companies as well. With a heavy investment in a growing metaverse platform with The Sandbox, and a keen focus on growing their presence in virtual mediums, the mention of their intentions to branch this technology in the future shouldn't be much of a surprise.
Technological infrastructure was also an important detail in the New Year's Letter. 5G network technology has advanced substantially in 2021, and cellular networks plan to continue expanding their infrastructure throughout 2022. This goes hand in hand with Square Enix's intention to deliver content to players via the cloud, where content can be provided to a growing number of players conveniently through a wide range of devices. Finally, Matsuda ends the letter with a steep dive into blockchain and "tokenomics". Here he touches on a lot of points, from the high-level perspective of a blockchain positivist, to the perspective of gamers that remain skeptical of the technology. Matsuda explains that he believes blockchain games and tokenomics will eventually lead to self-sustaining game growth, which will be compounded by ongoing user-generated content that would inherently be incentivized just by playing these kinds of games. Matsuda believes that incentivizing this kind of content through these advancements in token economics will generate quality user generated content, at an accelerated rate.
"I realize that some people who "play to have fun" and who currently form the majority of players have voiced their reservations toward these new trends, and understandably so. However, I believe that there will be a certain number of people whose motivation is to "play to contribute," by which I mean to help make the game more exciting. Traditional gaming has offered no explicit incentive to this latter group of people, who were motivated strictly by such inconsistent personal feelings as goodwill and volunteer spirit. This fact is not unrelated to the limitations of existing UGC (user-generated content). UGC has been brought into being solely because of individuals' desire for self-expression and not because any explicit incentive existed to reward them for their creative efforts. I see this as one reason that there haven't been as many major game-changing content that were user generated as one would expect. However, with advances in token economies, users will be provided with explicit incentives, thereby resulting not only in greater consistency in their motivation, but also creating a tangible upside to their creative efforts."

-Yosuke Matsuda, President, Square Enix Holdings Co. LTD.
The long term goal is to essentially provide a multi-faceted way for players to participate in a game, whether they are contributors, or simply those that want to experience the game without the requirement to participate in content generation. Matsuda coins this as his definition of decentralized gaming – a space where players generate experiences, earn and spend monetized tokens, and create an entire ecosystem within the worlds they inhabit. This isn't to be confused with the definition of decentralization in other blockchain platforms which essentially is defined by a multi-node worldwide network that is used to validate transactions on a blockchain. In the end, the presence of Square Enix's "decentralized" games are just one more arrow in their quiver that they wish to employ, and won't completely take over the "centralized" or traditional games that players have come to expect from the company. So, for those that were worried that Square Enix might completely turn their backs on traditional gaming, don't worry! There may be room in this industry for blockchain and traditional games to coexist peacefully.
*edit 1/2/22 6:08 EST: clarified 5G technology to refer specifically to infrastructure*