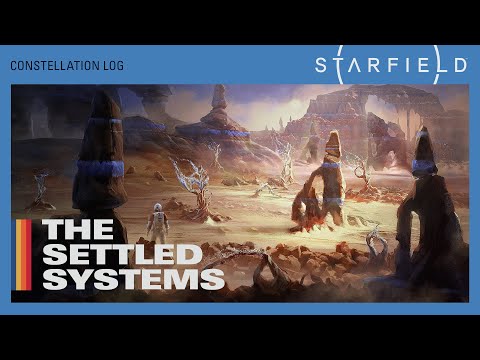 Read Time:
1 Minute, 35 Second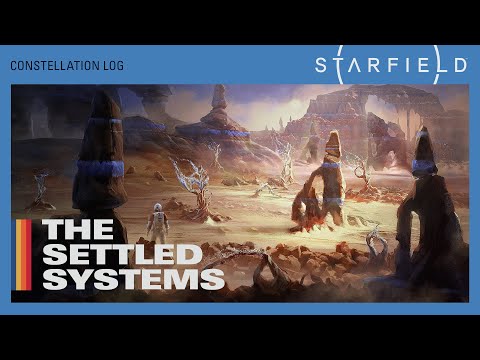 It may never feel like we have enough Starfield information, as details seem to trickle in bit by bit, but in the latest exploration video with Bethesda Game Studios Design Director Emil Pagliarulo, we are given a little taste of what's to come from the Settled Systems.
This week, Bethesda dropped a new video showing off the Settled Systems. Gamers salivating for more information about the upcoming spacefaring game might be excited to learn more about the factions that inhabit the Settled Systems. Starfield takes place in the year 2330, in what Pagliarulo states is a "small pocket" of the Milky Way galaxy. The video essentially sets the stage of Starfield, which includes a brief mention of an expansive war between the United Colonies (UC) and the Freestar Collective (FC).
The Colony War ended in what is now considered an "uneasy peace" which will undoubtedly be a large piece of the historical lore that you encounter within Starfield. In addition to the potential for bad blood between the UC and the FC, the video also depicts numerous threats from Ecliptic Mercenaries, the space pirates known as the Crimson Fleet, religious cultists of House Va'Ruun, and lastly, violent Spacers.
As a member of the Constellation organization, players will be tasked with exploring the galaxy, while fending off a variety of threats along the way. What mysteries will The Settled Systems have in store for you? What locations might you uncover? Back in August, Bethesda detailed a few of the locations you'll travel to. Each of these locations will have their own preferred faction, as well as their own distinct risks, especially for the fledgling Constellation explorer.
Starfield is still a year away, with a prospective release date of November 11th, 2022. The game is set to be an Xbox One/X|S and PC exclusive title, with day one access on Xbox Game pass.