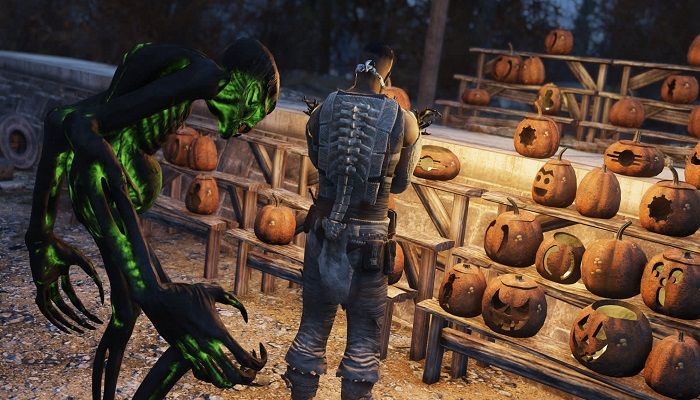 Read Time:
1 Minute, 32 Second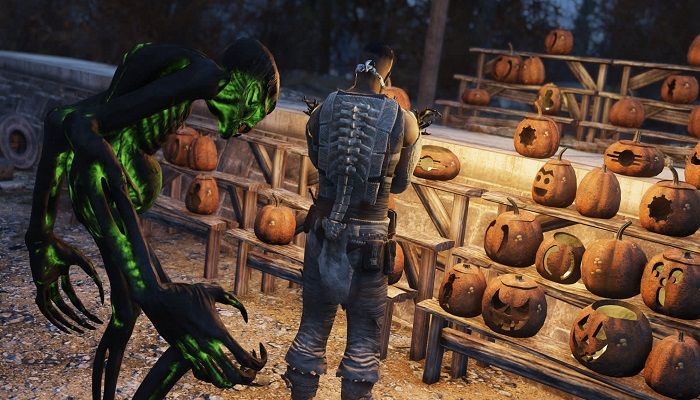 Trick-or-treating and getting those rewards just got a little easier in Fallout 76. Not only has the Halloween event been extended. Even better, the mystery candy amount you have to give out has been reduced to just one piece per day in order to complete the Daily Challenge.
Players have been in the game killing the Spooky Scorched in numbers and collecting items in the Fallout 76 Halloween event. Given that the Halloween event returned in 2021, it seems to be keeping folks busy. And this weekend, their spawn rate will be increased significantly from 12 p.m. Eastern on Saturday, October 30th until 12 p.m. on Monday, November 1st. If you're looking to grab some items and loot, this is a great chance for quicker results.
There is also a double S.C. O. R. E. weekend lasting through Monday. For every one you complete, you'll net double the normal S.C. O. R. E. But if you miss out on the hunt during Halloween weekend, that bonus will end, but the Halloween event will continue through an extended date of November 9th so you still have plenty of chances to grab some candy and get whatever rewards you're looking for.
There's also a PTS update for PC players. If you haven't had the chance, you can complete this spooky Feeling by jumping and and trying the upcoming Night of the Moth update. The Mothman Equinox seasonal event is available to play test every hour at the top of the hour, and there are many updates and changes to check out and give feedback on.
For more on the extended Halloween event, new promotions, and what you can do on the pts and test the new update. you can check out the event update info on the Fallout 76 site.