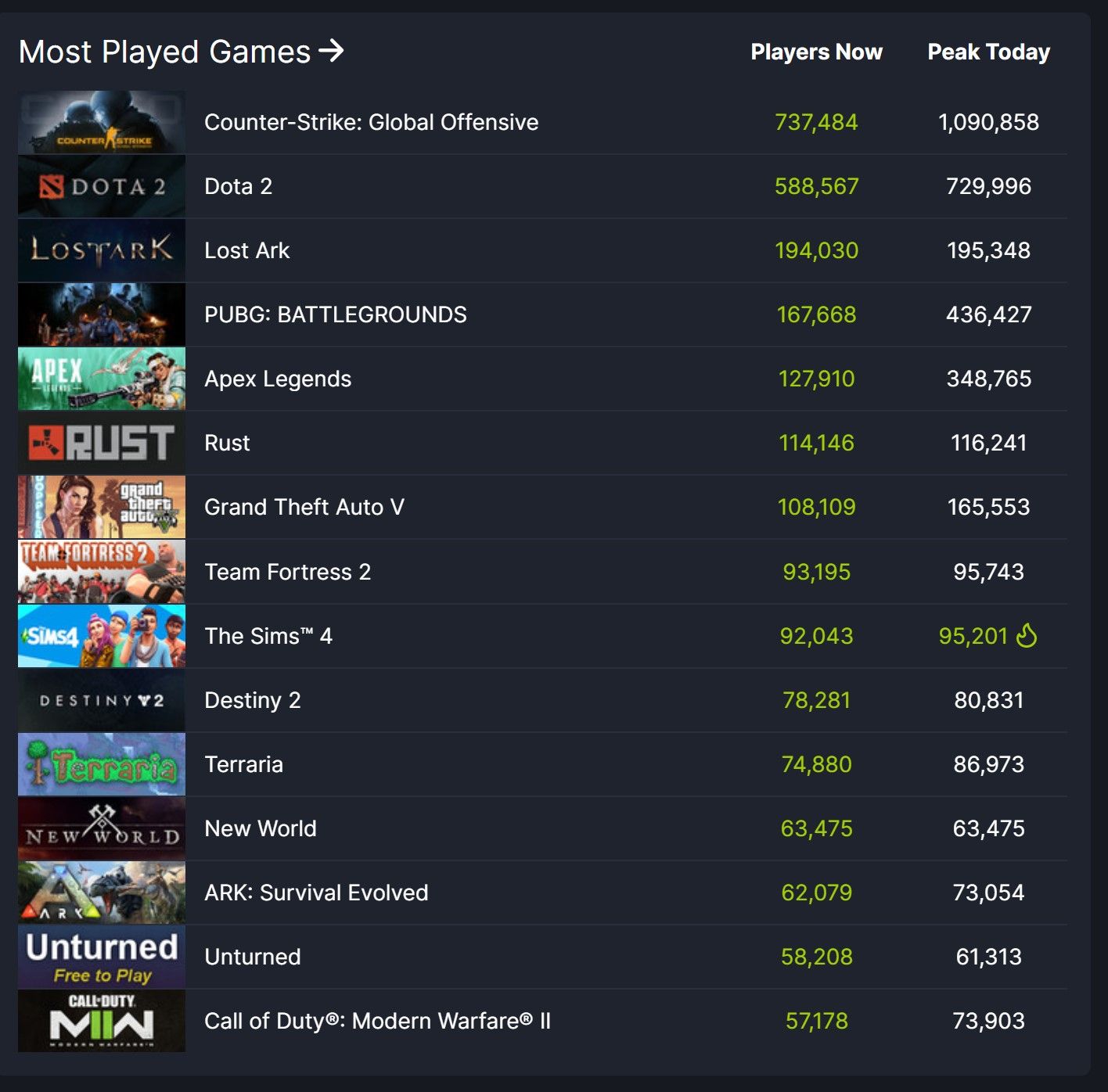 Read Time:
1 Minute, 57 Second
Not long ago, New World seemed like it may be in trouble. With rampant bugs that seemed to drag on, and a population that dwindled to a mere fraction of its original launch numbers, what once was considered one of the most sought-after new properties in the MMORPG genre seemed to be fading. Recently, Amazon Game Studios has released a new update, and while I would like to say that this update is the prime reason for the population resurgence of New World, the numbers show something quite different.
New World has been trying to crawl back from the brink of its launch that quickly turned disastrous after a string of bugs, duping problems, and world imbalances sank the population to under 20K maximum concurrent players on Steam, which was a stark difference of more than 97% of its original launch players. While it is clear that most games have a difficult time maintaining launch player-numbers, games often find themselves at a slower decline over time, with a fairly steady stream of players. New World on the other hand, shed players rather quickly, but with the perseverance of the Amazon Game Studios team, they've begun a slow crawl back to some respectable player numbers!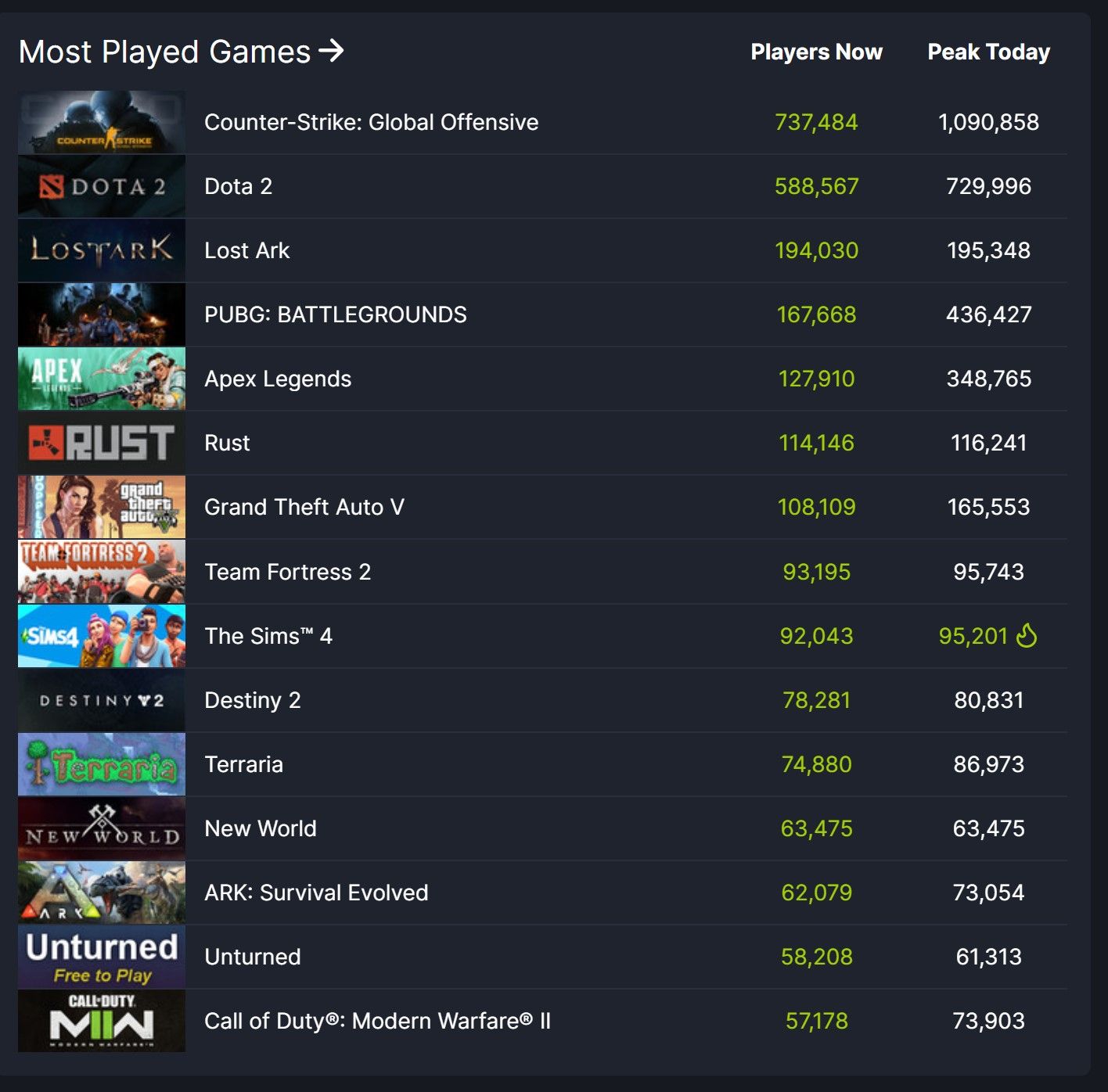 For instance, as of today, New World is in the top 20 most played games on Steam, and the second most-played MMORPG, right behind the Amazon Game Studios-Published chart-topping title, Lost Ark. After the recent release of Brimstone Sands, alongside numerous bug fixes (and an introduction of several new bugs) you would imagine that players are only just coming back to try the new content. According to SteamDB, that doesn't seem to be the case. The player base has actually been trending upwards since August, tripling its current daily active players from 20K to 60K. These numbers haven't been seen in New World since February of 2022. Considering that the game has only been out for 13 months, it's encouraging that Amazon Game Studios is so committed to doing their best to bring players back into the world of Aeternum.
Now with new content, and more changes to come, will we see New World continue to grow? If you tried New World on launch but moved on, have you returned? Let us know your thoughts in the comments.