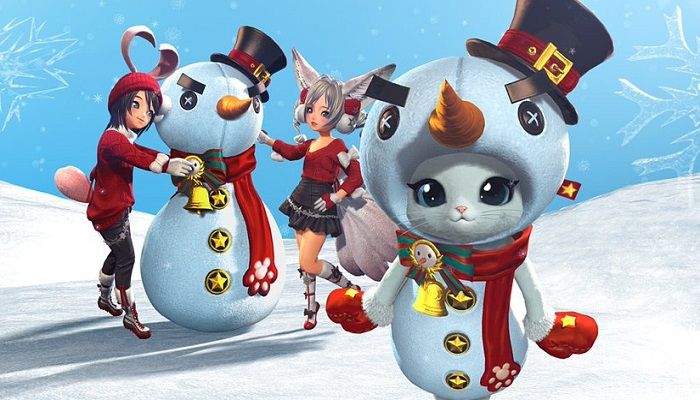 Read Time:
1 Minute, 40 Second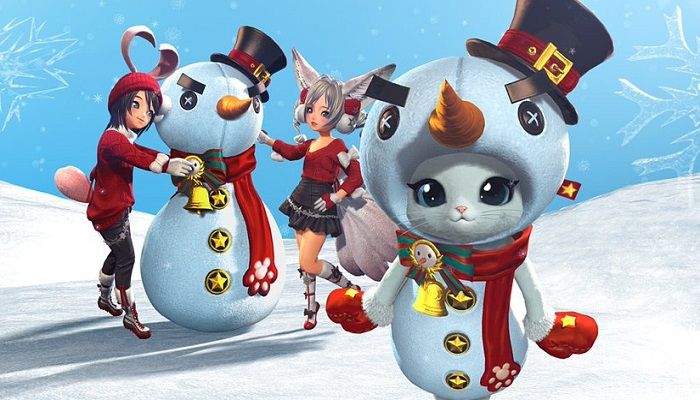 Blade & Soul is joining the winter holiday celebration with its Winter Soulstice event. Expect several new events, a new collection, quests, and of course, presents.
The Winter Wonders Festival starts today and runs through January 19th. You can earn event currency for this festival, snowballs from daily quests, login rewards, and by completing daily challenges. There are 10 daily quests to complete for one snowball each. You can also use snowballs to craft a carrot, buttons, and a branch, based on different crafting guilds. Carrots, buttons, and branches are also available through opening Snack Boxes, Sewing Kits, and The Woodworking set. Once you're done, you can gift wrap all the items and give them to other players via transmute and exchange. Or you can trade these items or your snowballs at the Dragon Express for different rewards including items like scarves, a pet pack, or chests.
There's a snowman at the Wheel of Fate which you can use to earn one of 9 guaranteed rewards twice a day. There are also games like the Wheel of Treasure and more for a chance at different festive goodies. On December 25th, everyone who logs in will get some presents to celebrate Divine Gifts.
The following rewards will be available to anyone who logs in on the 25th:

x3 Festive Yarn

x5 Fusion Stone

x1 Heavy Gold Chest

x3 Divine Secrets Chest
When you're looking for a challenge, however, there's always a heroic dungeon. Changes have been made for easy mode. Now you will obtain the Silversteel Soul Shield Silver and the Agitator Accessories Selection chest has a chance to drop as well. There are also new PVP bracelet and gloves. Also in some gifts for those upgrading their gear, costs have been reduced to upgrade the Grand Celestial Weapon and Thornbreaker weapon.
For the full event details, see the event announcement over at Blade & Soul .