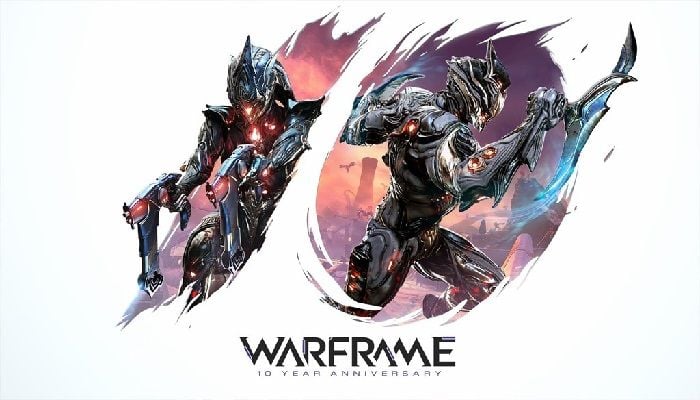 Read Time:
1 Minute, 48 Second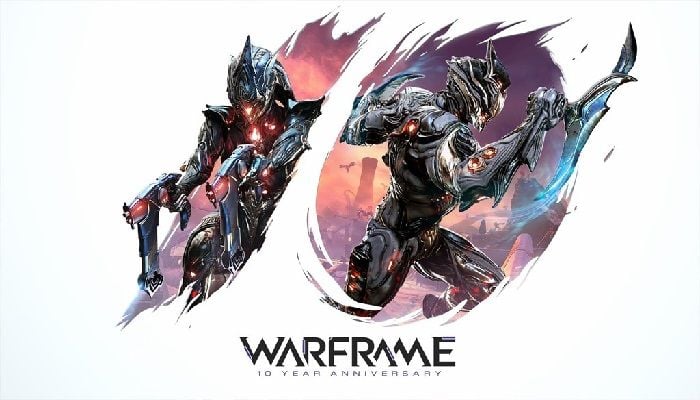 After teasing some big announcements, Digital Extremes delivered for Warframe today. Not only did the team announce TennoCon sales details, and give a peek at a boss in next month's The Duviri Paradox, but they announced goodies in celebration in honor of Warframe's 10th anniversary.
Starting this week, there will be a series of bi-weekly in-game rewards for completing Alerts to earn anniversary rewards. The first phase begins on Friday, March 24th and will include two weekly Alerts, with the phase closing on April 7th. The rewards up for grabs are the Excalibur Dex Noggle, the Smoking Body Ephemera, Excalibur Dex Skin, and Aura Forma. Expect additional rewards and other variations to boost your arsenal. There have been 10 weeks announced so far, but there are more announcements to be made.
On the special Warframe anniversary site, it says that for "week 11 and beyond", Further details on in-game events and rewards will be revealed leading up to TennoCon 2023's in-person return in August. That event will also come with some digital components too, to not leave anyone out, especially in such a huge anniversary year.
That return is happening in August, but tickets will be going on sale on April 5th at 2 PM ET.
The Duviri Paradox is coming in April, and the team showed off the Orowyrm boss fight fight in the stream. They've also announced a Reddit AMA for next month to talk all things Duviri Paradox and the anniversary.
There will also be 10th anniversary merch and a new player contest to recreate your favorite Warframe moment for a chance to get some in-game prizes, including a Prime Access bundle for the winner.
Away from the packed announcement, one of the highlights of the announcement, and the anniversary site is the 10-year timeline. It features a list of happenings, release dates, a look back through videos and reflections from the team, and much more. Go back to the 2013 open beta launch, or to the 2018 reveal of Fortuna at TennoCon.
Check out the full site for details and updates to come.