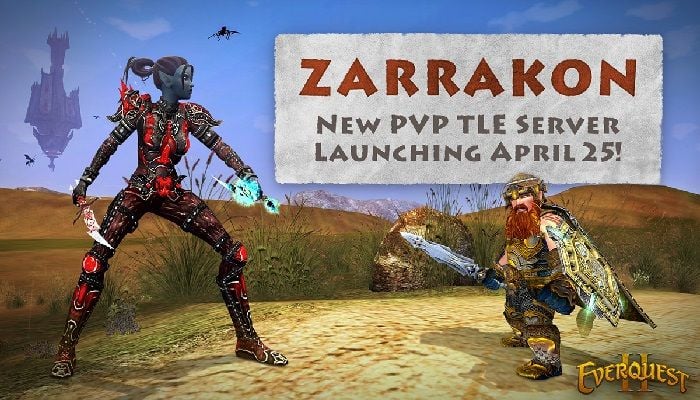 Read Time:
1 Minute, 39 Second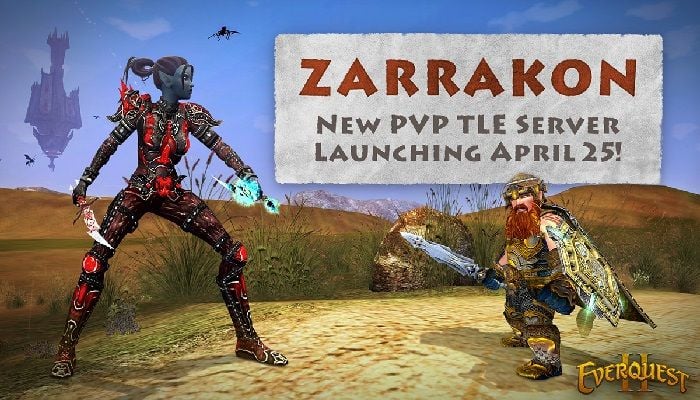 EverQuest II is opening Zarrakon, a new PvP Time-Locked Expansion server on April 25th.
For those who might have already been making their way through the TLE offerings, or are looking for some new challenges, Zarrakon might be for you. It will be open to All Access subscription level members and feature faction-based PvP and free trade.
The server will launch on April 25th at noon PDT with the following expansions live: Shattered Lands, Deserts of Flame, and Kingdom of Sky. There will be a beta scheduled to test the new server before it launches, so we can expect an announcement of when that's ready to go live soon.
As far as release cadence and other details, the announcement today also featured a FAQ with some answers on what to expect. Kingdom of Sky will launch with mid content active. Further releases will happen, as of this announcement, at around the same pace as the previous PvP server. This is, of course, subject to change, since there's just over a month to go and a beta test to happen first, but as of now, things stand to be similar.
With 19 released expansions, if you're in, then you'll be in for a while. Renewal of Ro just got its final content release,so that won't be up on any of the TLEs for a bit, but there's still more than enough content to battle through.
The marketplace will be unlocked, so everything besides XP potions will be available. Betrayal will also work similarly this time, with access to the quest available and a token with a cooldown.
EverQuest II's 2023 roadmap announcement did include the arrival of a new PvP TLE server, but no details at that time. The roadmap for April also includes Update 122, with new raids, quests, and more content to keep you busy even if a new PvP TLE isn't your thing.