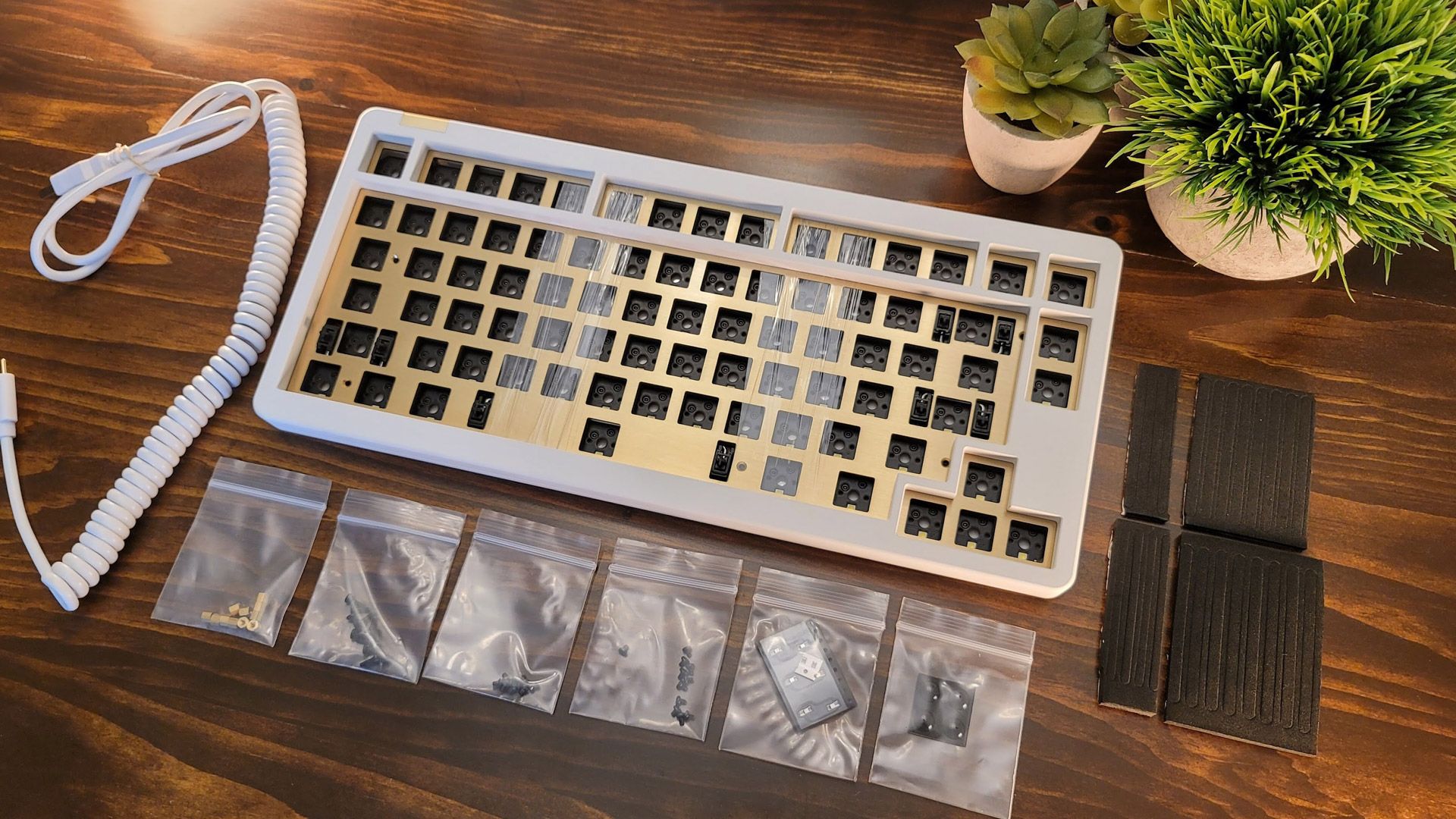 Read Time:
11 Minute, 12 Second
IDOBAO is a name you've probably heard of if you've explored custom mechanical keyboards. It's ID80 has been one of the go-to options for new builders since its debut. The company hasn't stopped iterating, and today we're looking at its latest and greatest with the IDOBAO ID80 Bestype. Featuring a powder-coated aluminum case, gasket mount design with a heaping helping of brass, hot-swappable switches, and included Cherry stabilizers, it aims to deliver bang for the buck. Let's take a closer look and see if it delivers.
Specifications
Current Price: $269 (

IDOBAO

)

Case material: Aluminum

Bottom material: Aluminum

Angle: 6 degrees

Weight: 2.12 kg

Dimensions: 14.3 x 32.2cm

Hot-swappable PCB (Kailh hot-swappable sockets) with White LED

QMK can be programmed via Via

Kit includes:

1 * Top case (Aluminum)

1 * Bottom case (Aluminum)

1 * brass Plate

1 * brass counterweight

1 * Kailh socket hot plug PCB

11 * brass stud

11 * Black Phillips screws(M2x3)

11 * Black flat head cross screw(M2x3)

11 * Phillips screws(M2X6)

2 * Phillips screws?M3X6?

2 * electric resistance

3 * Kailh Sockets

4 * Cherry PCB Stabilizers

1 * USB Type-c data cable

1 * foot pad

1 * Sound insulation foam

17 * Foam strip
IDOBAO ID80 Bestype: Overview and Key Features
IDOBAO's ID80 kit has been a popular choice for new and budget-conscious keyboard builders since its original release in 2020. It balances performance, quality, and affordability with each version incorporating feedback from the community. With this release, the ID80 Bestype, we have what I believe to be its best release yet.
The ID80 Bestype is a 75% keyboard, which means it includes the function row and arrow keys, as well as four navigation and editing buttons. It's a more functional layout for newcomers to compact keyboards and maintains easy utility for spreadsheets and other productivity tasks. At the same time, it's also more compact than even a tenkeyless keyboard, so great for games that benefit from extra mouse space.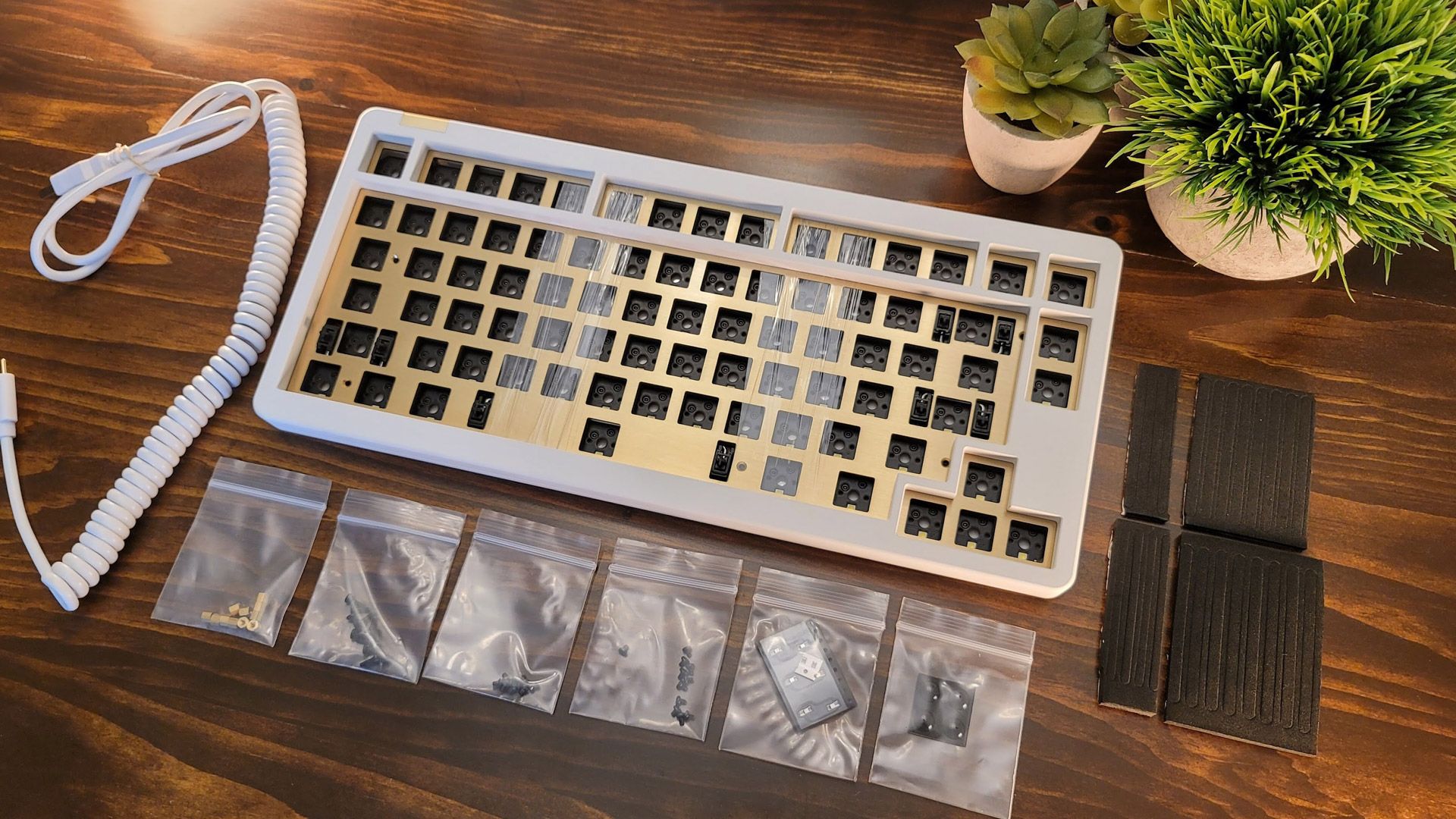 It features a two-part aluminum case that's been powder-coated to a white finish. A brass weight and USB enclosure add gold accents that look downright elegant. The keyboard ships with a coiled USB-C cable with a rubber finish like an old-fashioned telephone cord. Inside the case, you'll find a brass plate, a brass weight, a hot-swappable PCB, and plate foam to dampen typing sounds.
Unlike many budget-minded keyboard kits, the ID80 uses gaskets for mounting its PCB and plate assembly. Rather than have the plate and PCB screw into the bottom case, it's instead sandwiched between strips of Poron foam, isolating vibrations to deliver a dampened sound and more flexible typing experience. Gasket mount is the big trend in mechanical keyboards today for both feel and acoustics. IDOBAO seems to have learned from the GMMK Pro, too, and delivered thick gaskets that don't deform the first time the case is put together. That said, with the brass plate and limited room in the bottom of the case, flex is limited, so this implementation is more about delivering the gasket "sound" than a bouncy typing experience.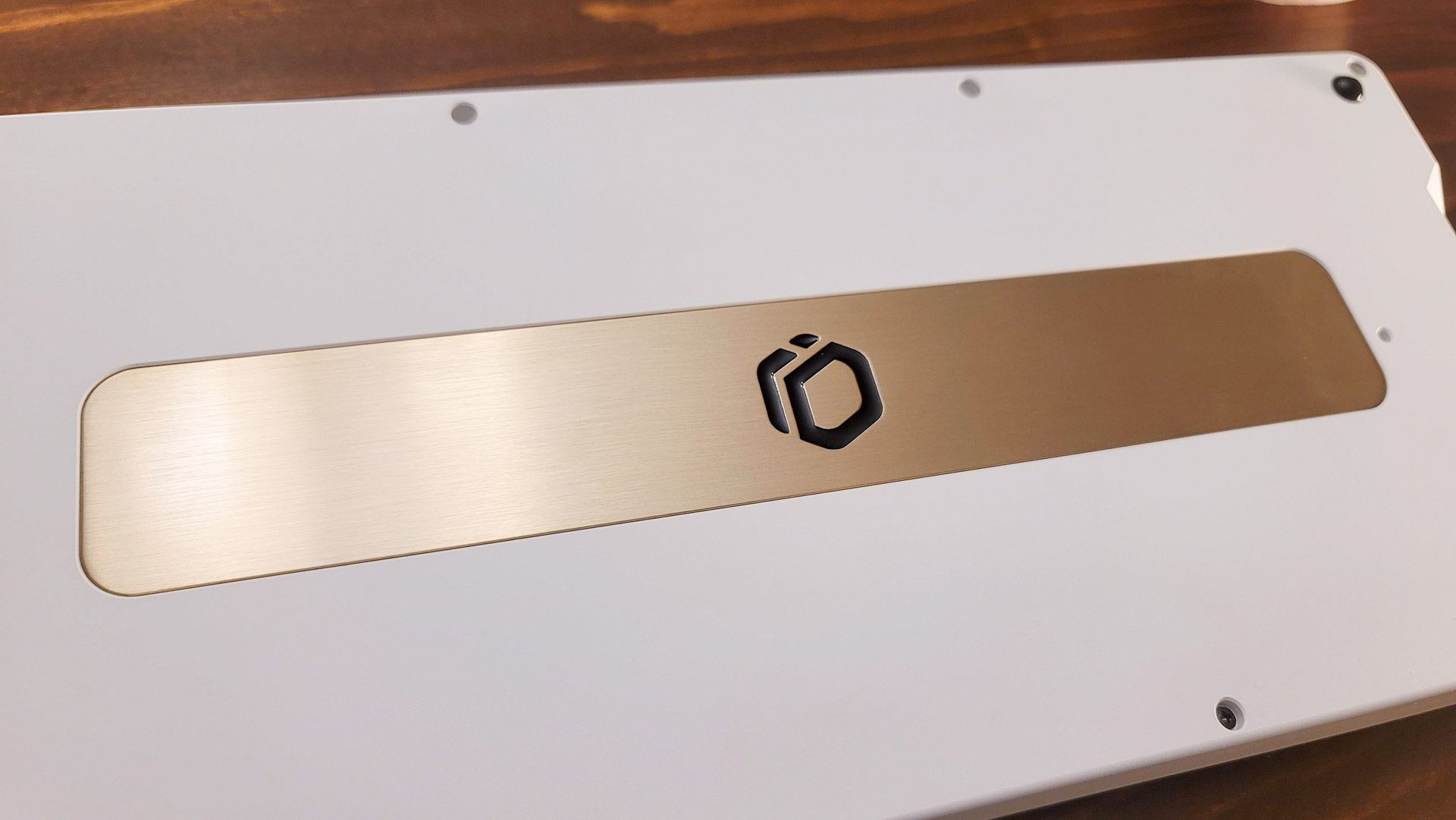 For the price and positioning of this keyboard, I was impressed to see IDOBAO include extras that would usually cost more. The inclusion of a brass plate and brass weight often cost extra. Likewise, this is one of the few budget-minded boards that incorporates gasket mount and a nice aluminum case without tipping the scales above $300. I was also happy to see IDOBAO use genuine Cherry stabilizers versus the nameless pack-ins that often come with affordable keyboard kits. They're snap-in, not screw-in, but with some basic mods can still sound great.
That said, there are some sacrifices here. There's only one color option and plate option available on the product page, the same as being reviewed here. The case is powder-coated, so a step-up from wet painting but a step down from the e-white finishes found on more expensive finishes. It's very well done, however, with no blemishes that I could find inside or outside the case. The backlight is also limited to a basic, static white.
IDOBAO ID80 Bestype: Assembling the Kit (With a Few Fun Mods!)
Assembling the ID80 Bestype isn't difficult thanks to the hot-swappable switch sockets, but still took a few hours to complete with multiple mods factored into the process. It's easy to figure out, but there were no instructions included in the box, which could be confusing for newcomers. Before beginning, I would recommend really looking at each piece of hardware included in the package.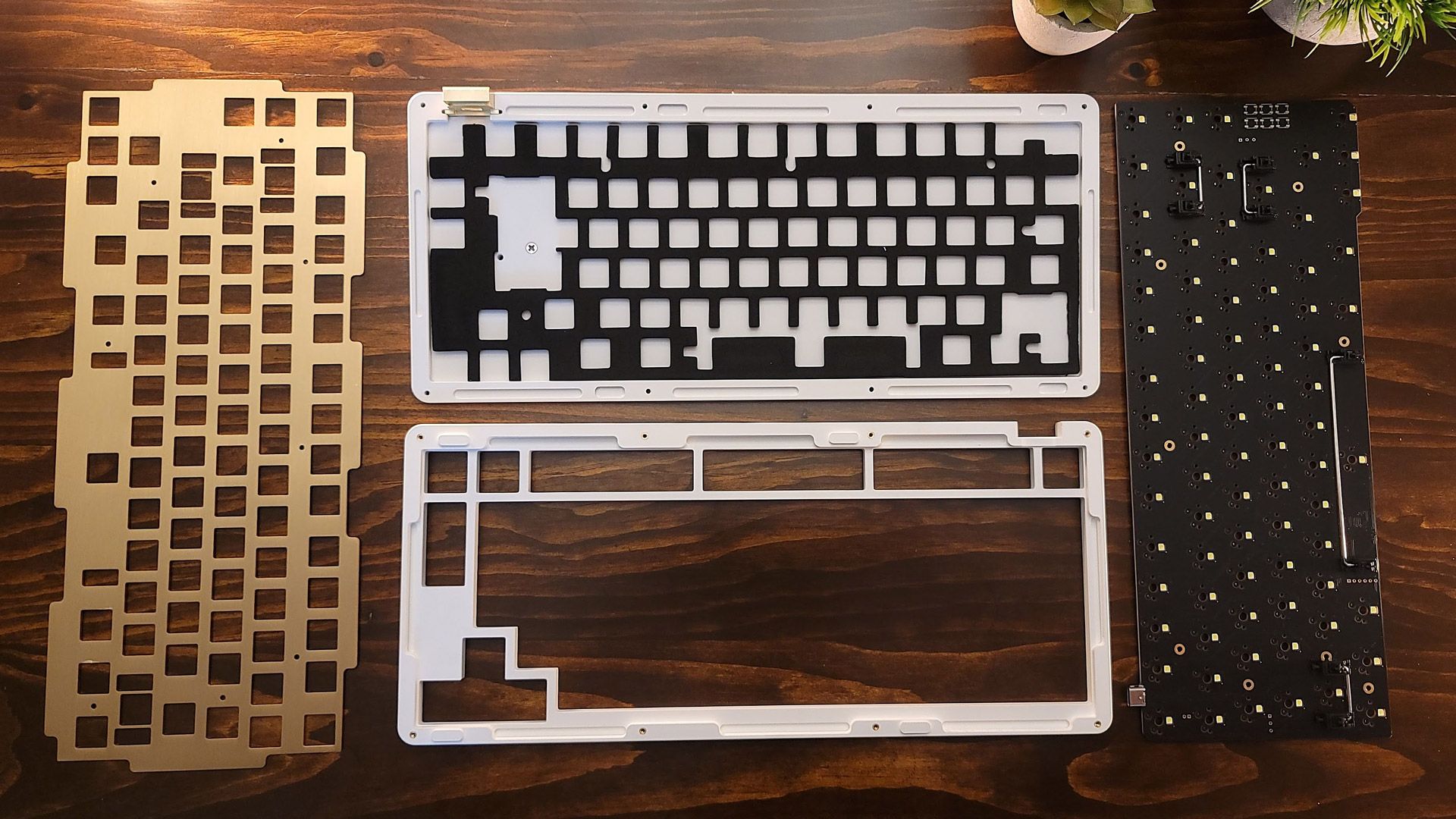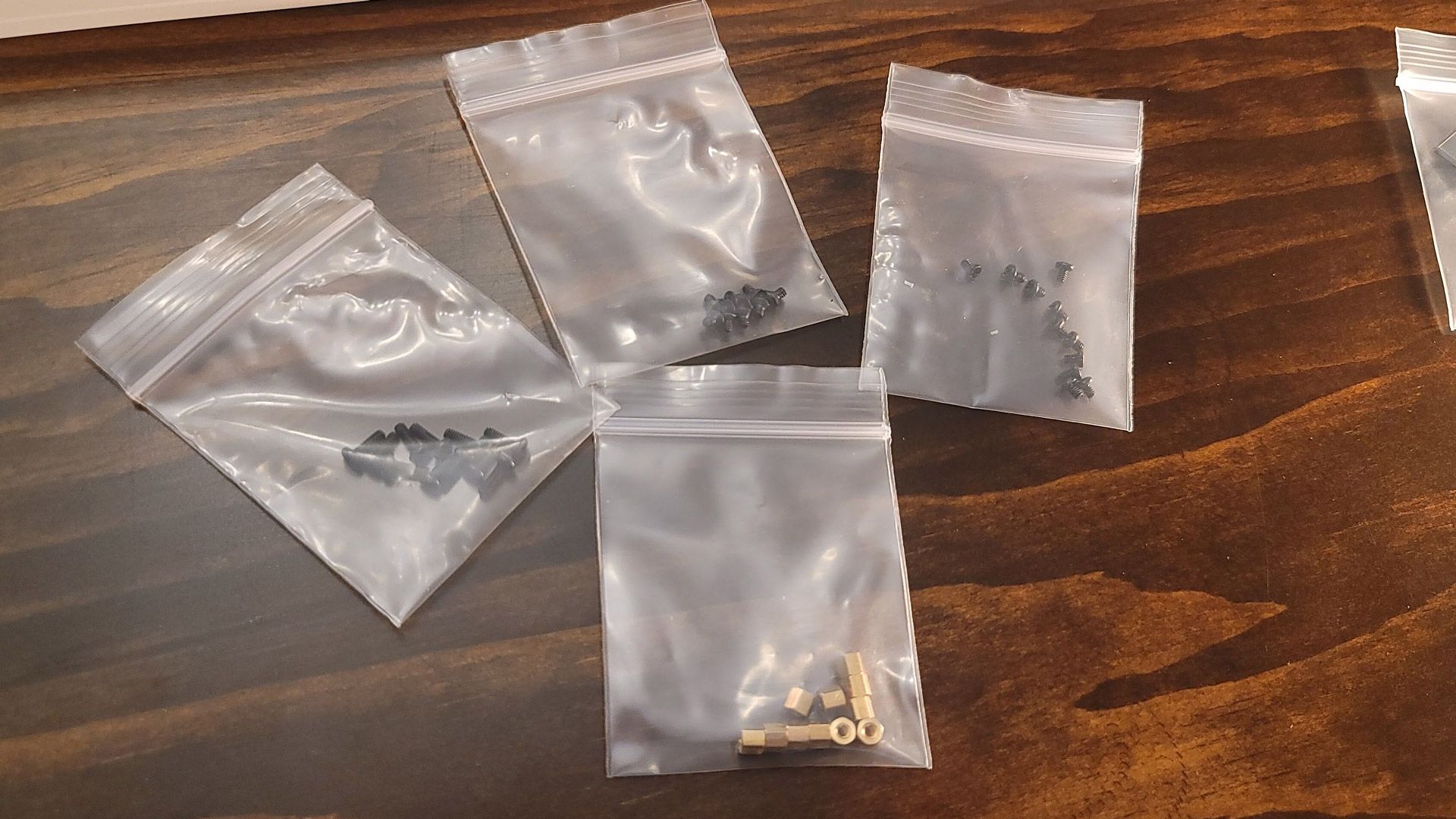 Thankfully, it's pretty satisfactory. You begin by prepping the stabilizers. For this build, I lubed the housings with Kryox 205g0 and the wires with Permatex dielectric grease. I also used a set of foam stabilizers sticks on the PCB to cushion bottom outs (this accomplishes the same thing as the band-aid mod but is easier to apply).
With that out of the way, I applied the gaskets to the top and bottom case. The bottom gaskets slipped right into the cutouts on the top and bottom, making them nearly flush. The left and right gaskets stood out much more and provides the bulk of the isolation. IDOBAO helpfully labels the two sets of gaskets for the top and bottom case so they don't get mixed up.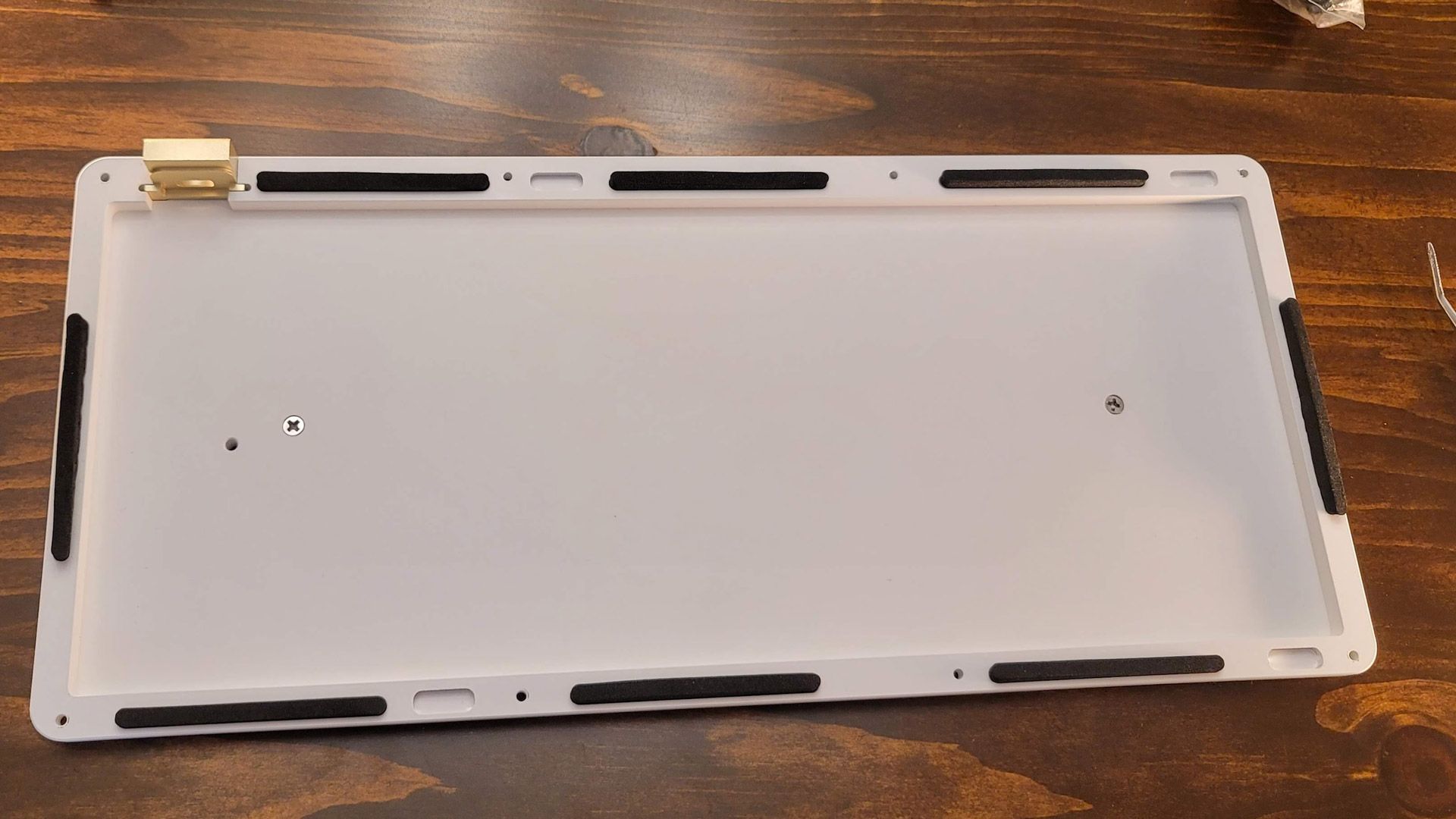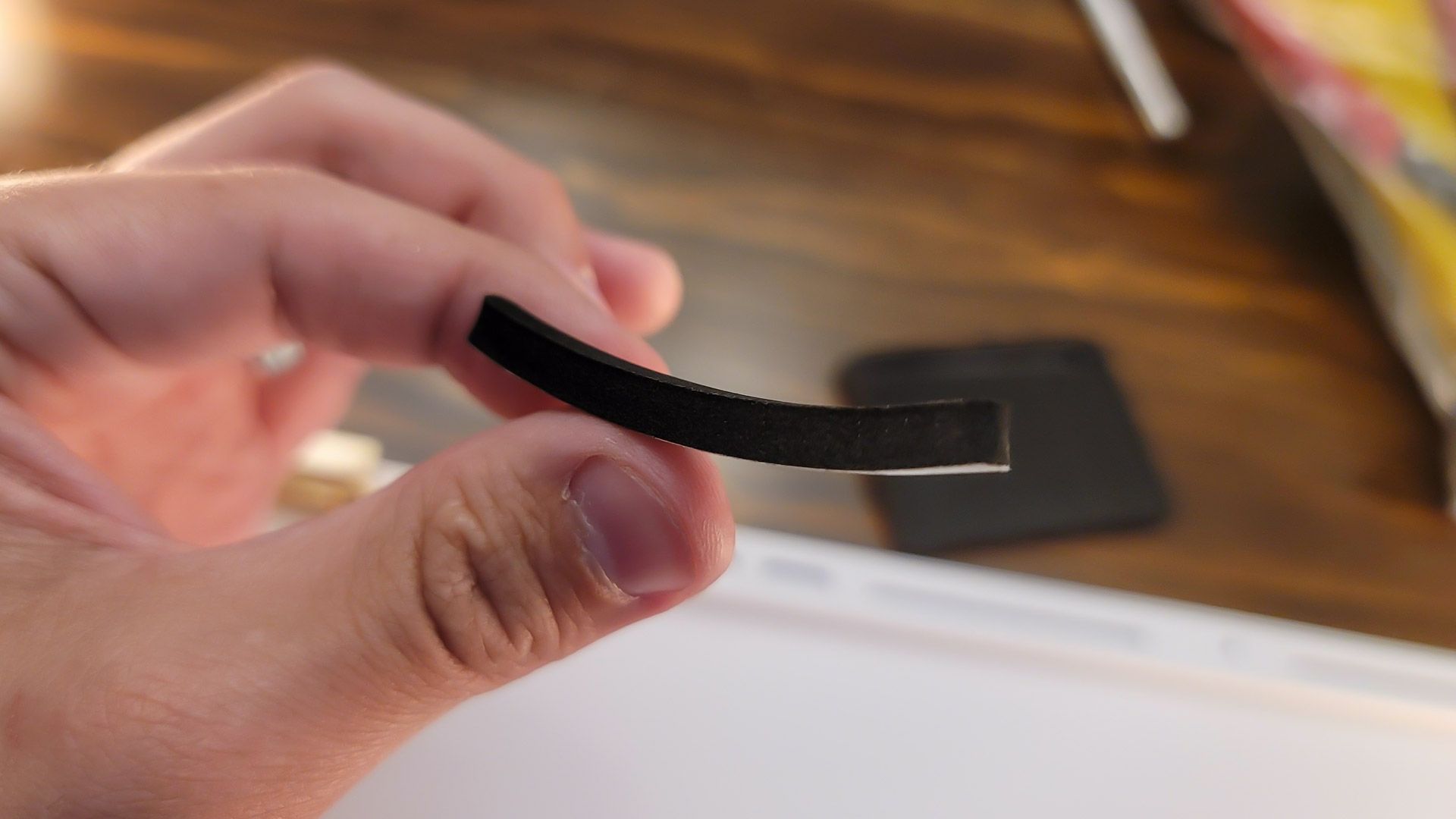 Next, I set about preparing the PCB with two additional mods. Both are done to tune the sound of the keyboard to make it sound more "poppy" or "clacky." The first is the tape mod. Using painters tape, you cover the back of the PCB, reflecting higher frequencies upward. The second involves taking the PE foam sheet from the packaging and installing it on the PCB, below the plate foam. These mods together result in a typing experience that sounds like the highly-coveted Jelly Epoch custom keyboard and delivers a sound many fans describe as "creamy."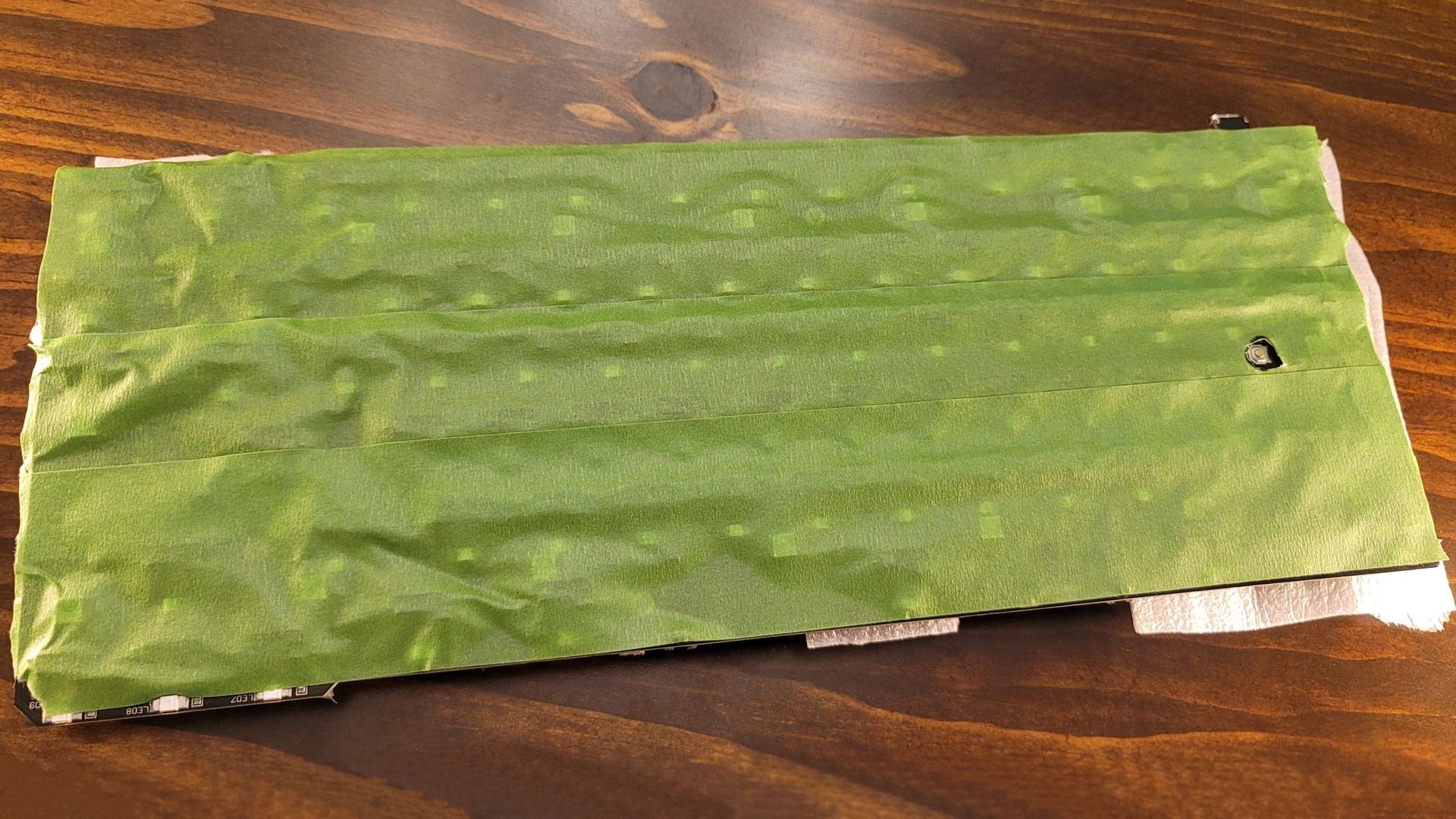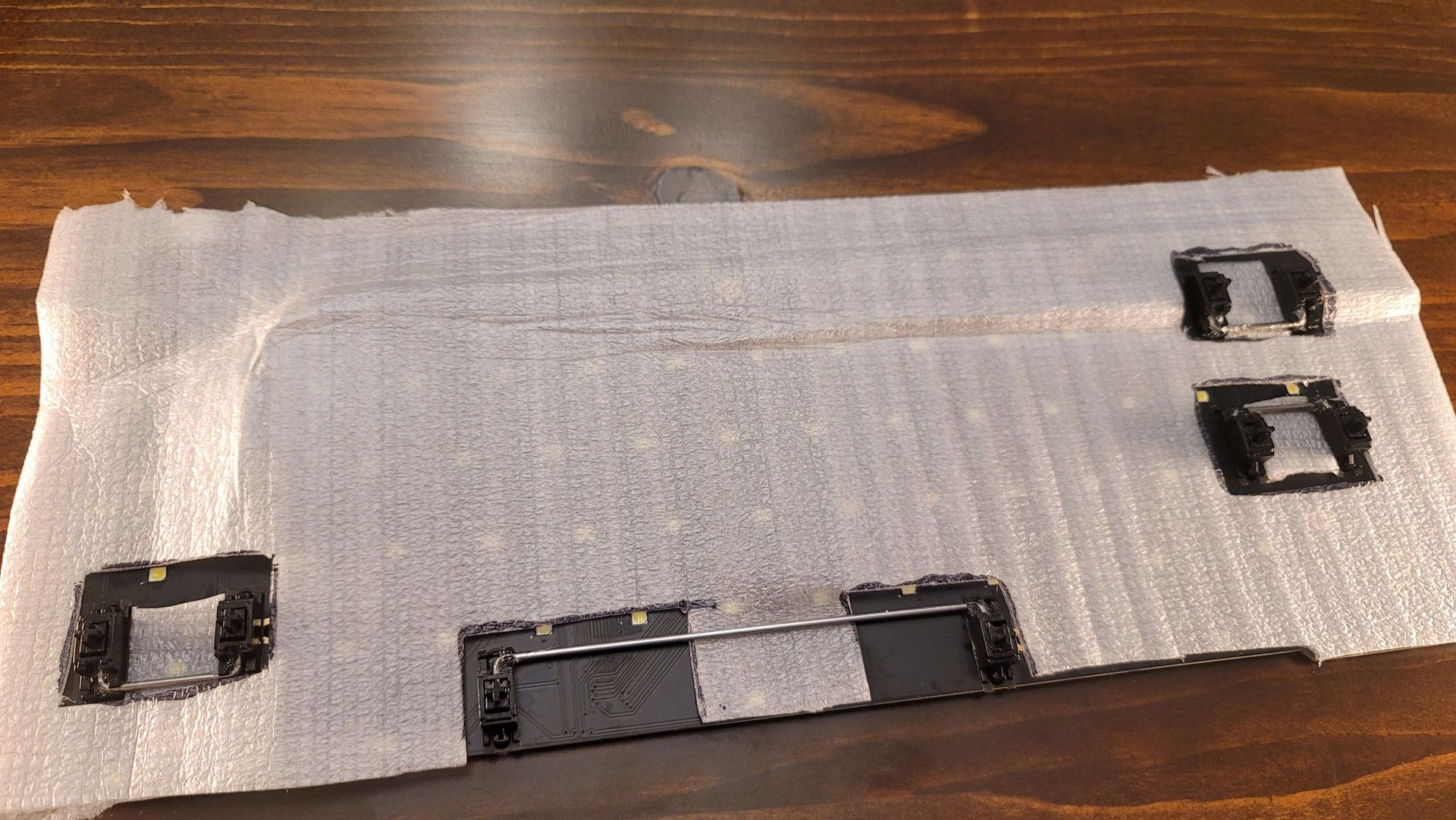 With that done, I installed the standoffs onto the PCB by popping screws through the foam in the back. The brass plate sits on top of these standoffs and secures in place with flat-topped screws from the top. This is where I encountered a bit of trouble, as the layer of PE foam made it difficult to thread these into place. Unfortunately, the threads on the standoffs seemed rather soft as two stripped out and needed to be replaced. Thankfully, IDOBAO includes extra hardware in the box, so it wasn't an issue.
After that, the case could be screwed together. All that needed to be done here was to set the PCB assembly on the gaskets and place the top half of the case into position before screwing it into place.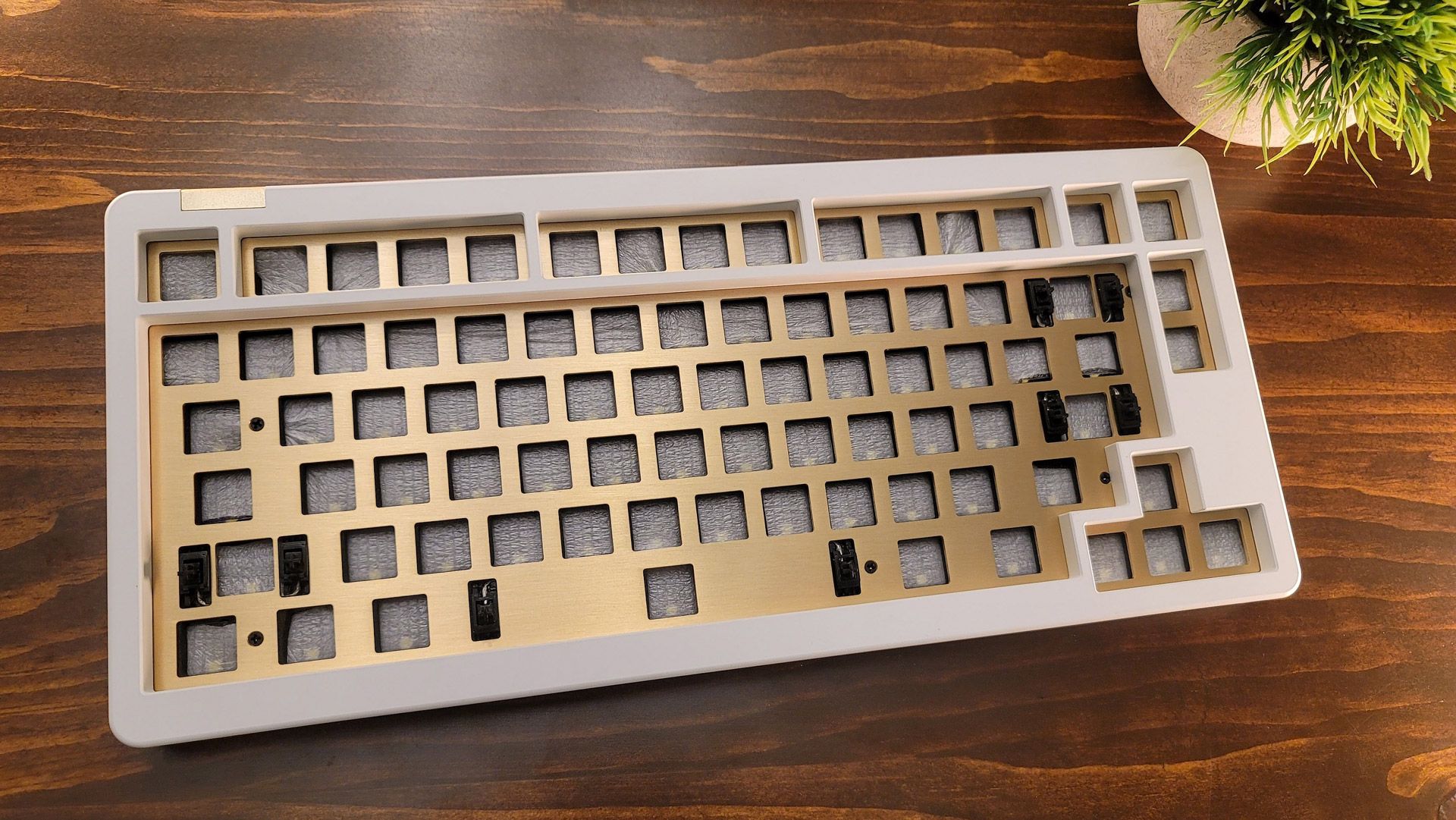 The case built, the final step was to add switches and keycaps. For this build, I used Novelkeys Silk Black switches. They come factory lubed with Krytox 205g0. After recording the typing test, I went back and added some more lube to the rails to improve the sound further, but they're smooth and sound good right out of the box. For keycaps, I went with a basic black-on-white set from HK gaming.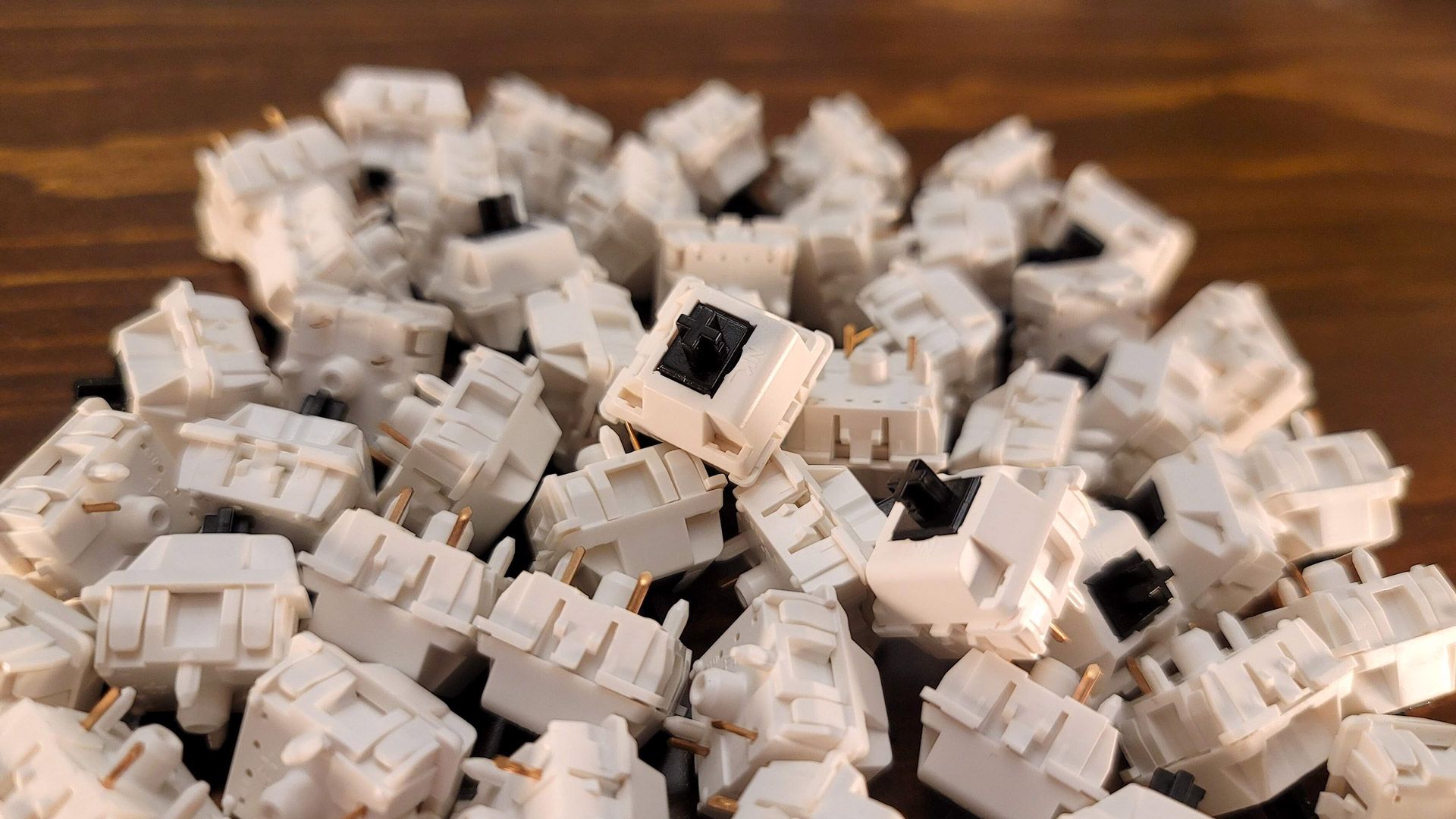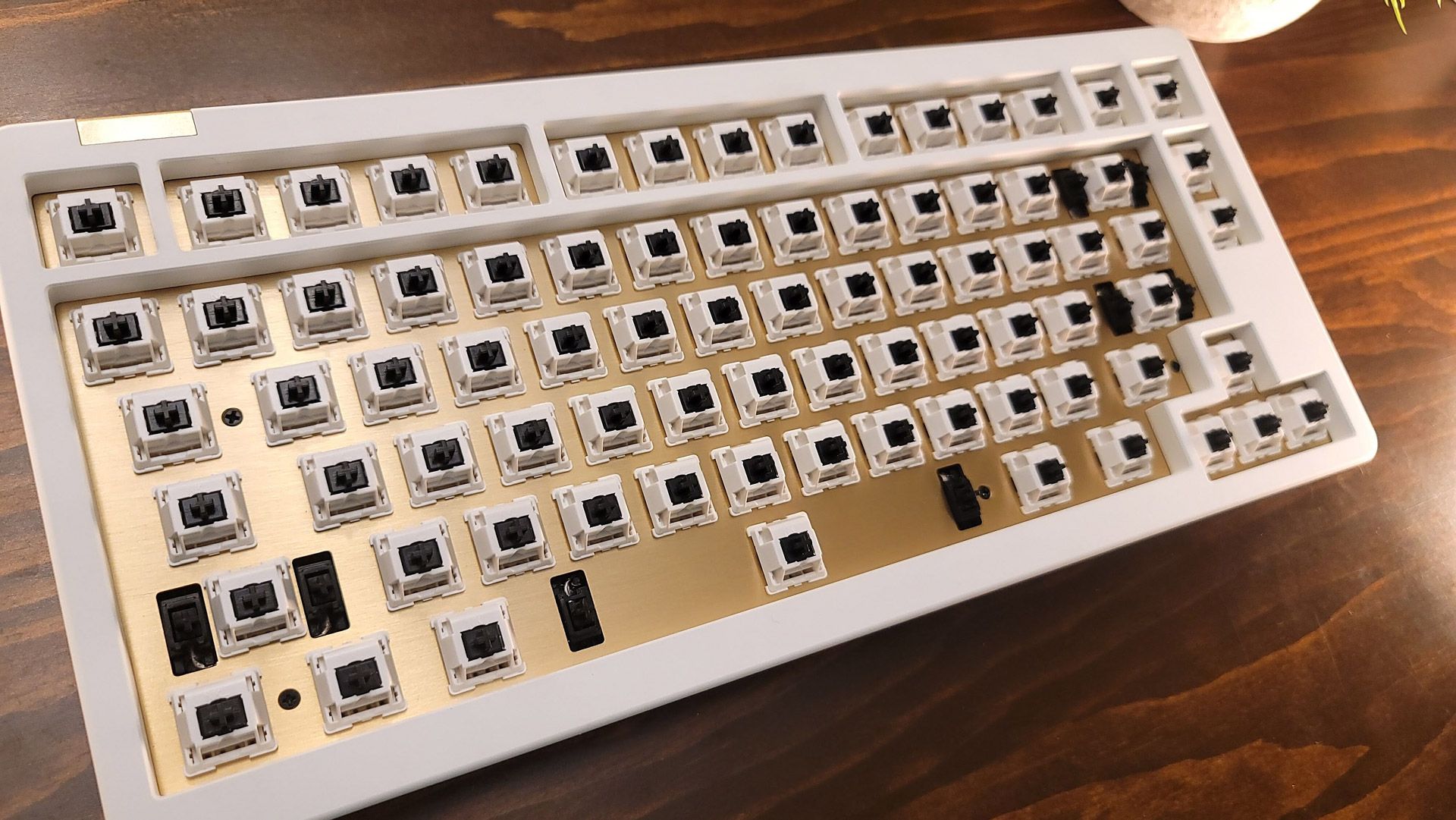 I had to go back and straighten a few switch pins (a greater risk with the PE foam mod), but most were fine.
The final step was to program the keyboard. It comes with native support for VIA, so it was easy to remap keys simply by clicking which key needed to be remapped and choosing which one I wanted mapped instead. I was easily able to set my Caps Lock key to pull double duty as a layer key when held and normal caps when tapped, giving me instant access to my preferred layout without ever having to take my fingers off the home row.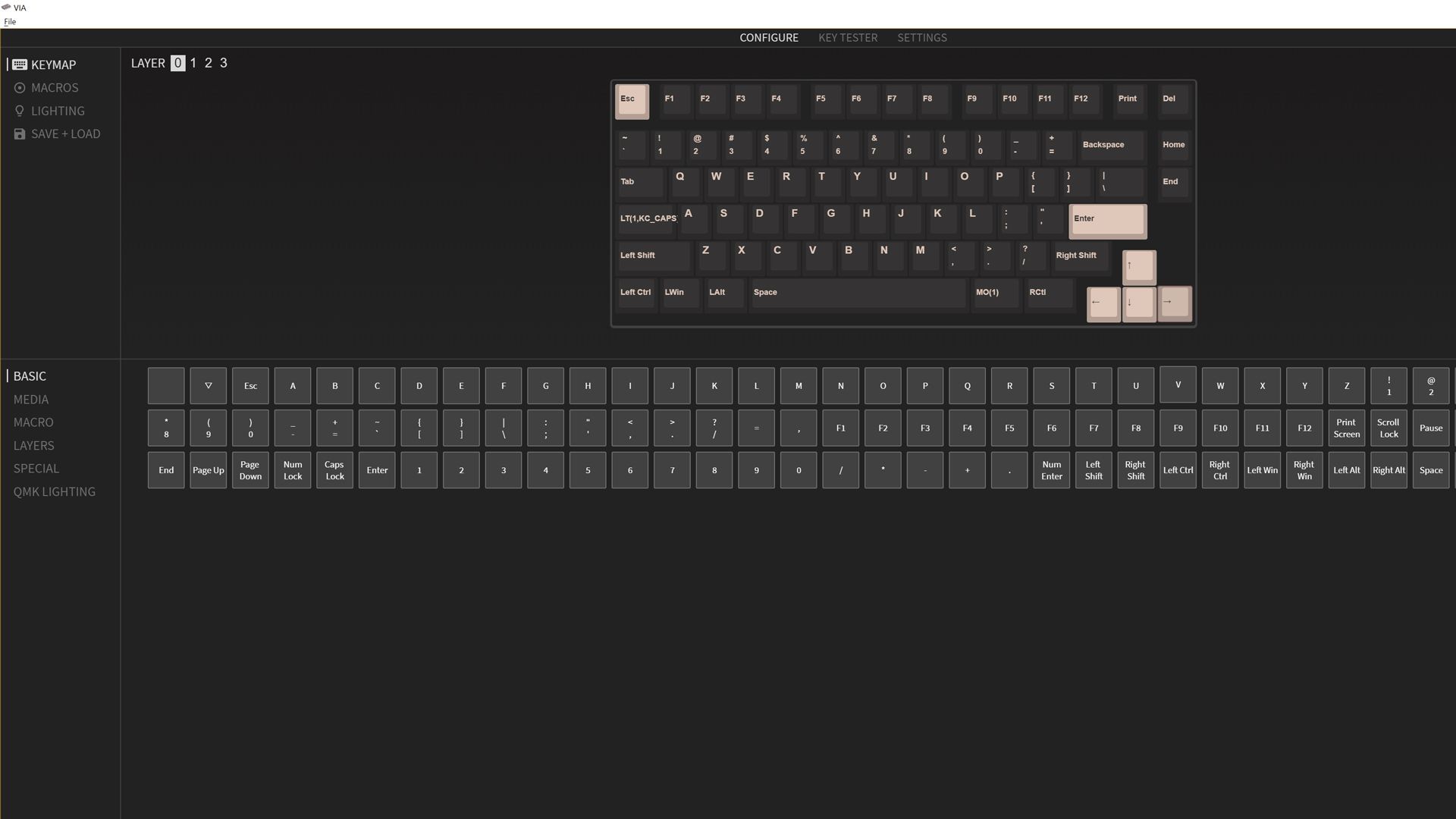 IDOBAO ID80 Bestype: The Final Product and Typing Demo
Here's the final product:
Overall, I'm very happy with it. It looks gorgeous and feels great to type on. The inclusion of genuine Cherry stabilizers really helps the larger keys sound good. In time, I will probably upgrade to screw-in stabilizers to really fine tune their sound, but this is a definite improvement from most pack-in stabilizers.
The downside to this kit is that the gasket mount is really about isolation more than flex. That's to be expected, to a degree, with the brass plate which is going to be much more rigid than polycarbonate or FR4. I only tightened the screws until they felt snug, and without driving them down all the way, you can see some flex when you press. It's not the kind of thing you'll see when typing, though, so the gasket mount implementation is really about isolating the sound of bottom outs versus creating a bouncy typing experience. Likewise, adding even 1-2mm of additional case foam eliminates even that flex entirely.
Still, I'm very happy with how this keyboard came out. The mods I completed with the stabilizers are a given for most custom keyboard builts, but the PE foam and tape mods really bring out the higher frequencies when typing, leading to a delightfully clacky sound profile.
See the final product and hear it for yourself in this typing test:
IDOBAO ID80 Bestype Vs the Glorious GMMK Pro
Finally, we come to the elephant in the room: how does it stack up against the Glorious GMMK Pro? Both keyboards target budget-conscious builders and, on paper, offer similar features. The GMMK Pro, however, comes in a little cheaper. When specced out with a brass plate, it will run you $220 versus the IDOBAO ID80 Bestype's $269. It's not all about price, as there are some trade-offs between both of these kits.
When it comes to options, the GMMK Pro is the hands-down winner. Glorious came ready to compete and launched its keyboard with plenty of options: two colors, multiple plates, Glorious-branded switches and keycaps, and even your choice of accessories. The GMMK Pro also includes a clickable knob for controlling volume, full RGB customization, and both case and PCB foam.
It also has its fair share of problems that will probably drive you to spend extra money. It's included stabilizers are inconsistent at best and broken at worst. On my sample, both my Enter and Spacebar keys started sticking due to incorrect tolerances (lube was completely cleaned off) and had to be replaced. The gasket mount implementation is poor, the sound profile is middling without serious modding, the software is extremely beta, and if you try to use QMK, the RGB lights stop working (though this should be rectified in the coming weeks).
The Bestype, on the other hand, is more expensive but feels like a much more refined product. IDOBAO has been making different versions of the ID80 for some time and you can see that experience at play here. The build process was simple and the end product feels and sounds better to type on than the GMMK Pro. IDOBAO has also listened to feedback and included Cherry stabilizers in the box. They're clip-in, but with basic mods anyone approaching this kit is almost sure to do, can sound quite good. The gasket mount implementation is also much better than the GMMK Pro. The typing experience is still rather stiff but the gaskets do a good job of isolating the plate from the rest of the case.
Appearances are subjective, but the ID80 also looks much more premium than the GMMK Pro. Its powder-coated white finish was well done and looks great with the gold accents. There's no RGB, which will either be a pro or a con depending on your taste, but with a set of white keycaps, the basic white backlight matches perfectly and looks, well, more grown up.
Which keyboard is best for you will likely come down to your taste. If you don't have the extra fifty dollars, the GMMK Pro is a foregone conclusion, but if you do, and don't mind the loss of the rotary encoder and RGB, the IDOBAO ID80 Bestype feels like the better product overall.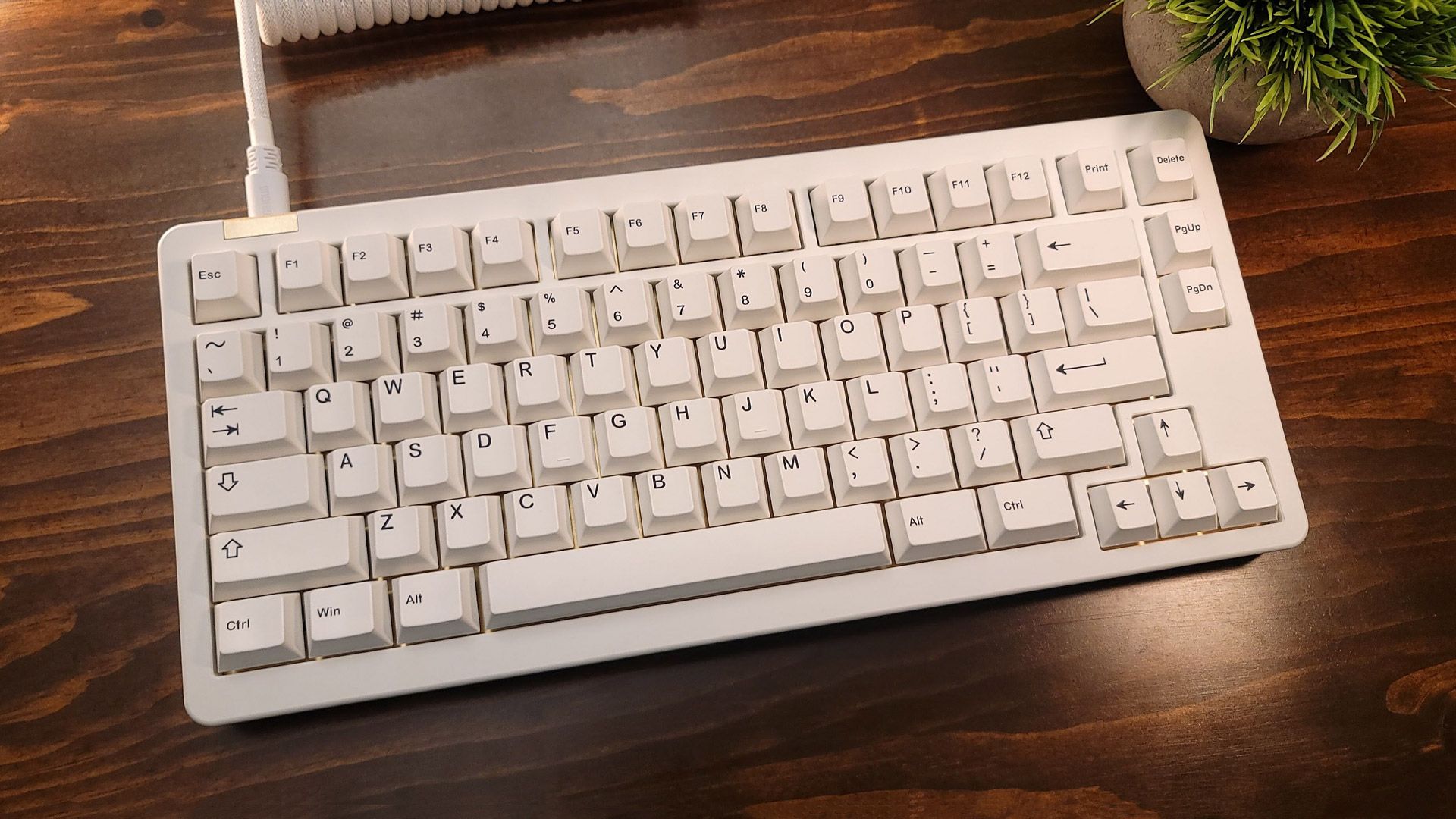 Final Thoughts
Taken as a whole, the ID80 honestly surprised me. At $269, it's reasonably priced for a custom keyboard kit and includes gasket mount, a great-looking powder-coated aluminum case, and other extras you would usually have to pay extra for, like a brass plate, brass weight, PCB foam, and genuine Cherry PCB-mounted stabilizers. The gasket mount implementation doesn't allow for much flex (none with case foam) but achieves the "gasket mount sound" that's popular right now. In fact, with proper modding, it sounds downright great.
Compared to more expensive keyboard kits, you can tell that this one is designed to fit smaller budgets, but the trade-offs IDOBAO has made are smart and make the ID80 Bestype an excellent, more affordable choice for keyboard builders.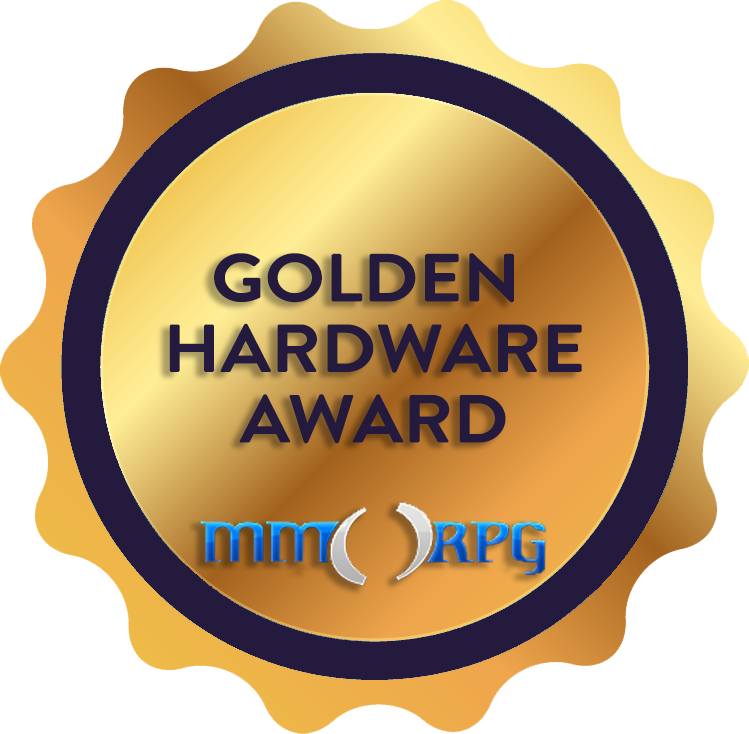 The product described in this article was provided by the manufacturer for evaluation purposes.