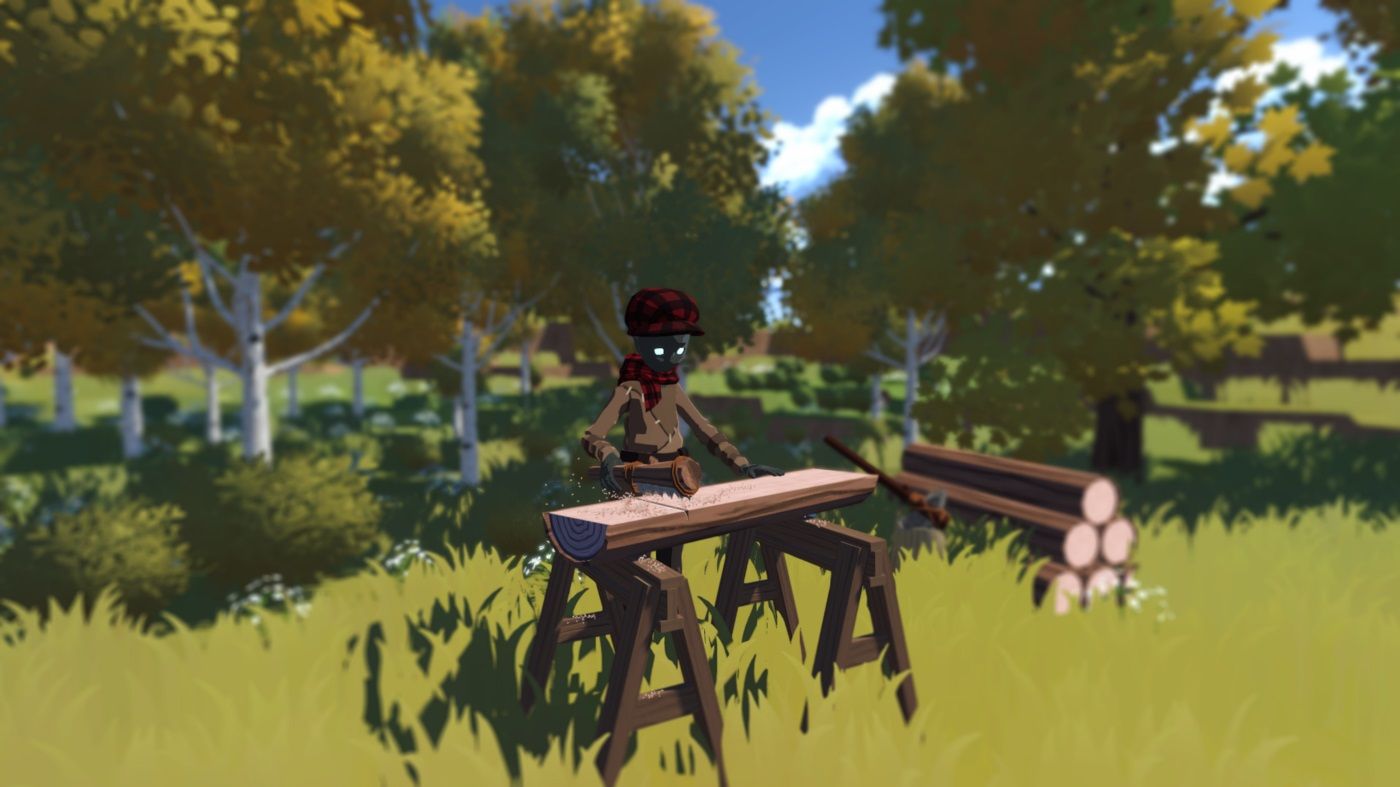 Read Time:
6 Minute, 17 Second
Each week, we scour the internet for all things indie MMO-related so you don't have to. This week we have a healthy amount of alpha and beta news, tons of blog posts outlining patch updates, and there are even a couple of studios changing direction on their development. But hey, why waste time telling you what you'll find below when you could already be reading it. So let's quit wasting time and get started with this week's Indie MMO Spotlight.
Aether Story
The new Amberfall Mines zone is now open to adventurers. With the update comes an increase of the level cap to 7, new monsters, and new quests along with much more. You can check out the patch notes and register for the Alpha on the Aether Story website.
BitCraft
Forum member hupa beat me to this one, but Clockwork Labs shared a blog post that sheds some light on the skill system in BitCraft. Instead of using combat proficiency as a character's overall level, characters will be identified by their specialization into specific professions. So instead of being a level 20 player, you would be identified as a level 20 Smith or level 30 hunter.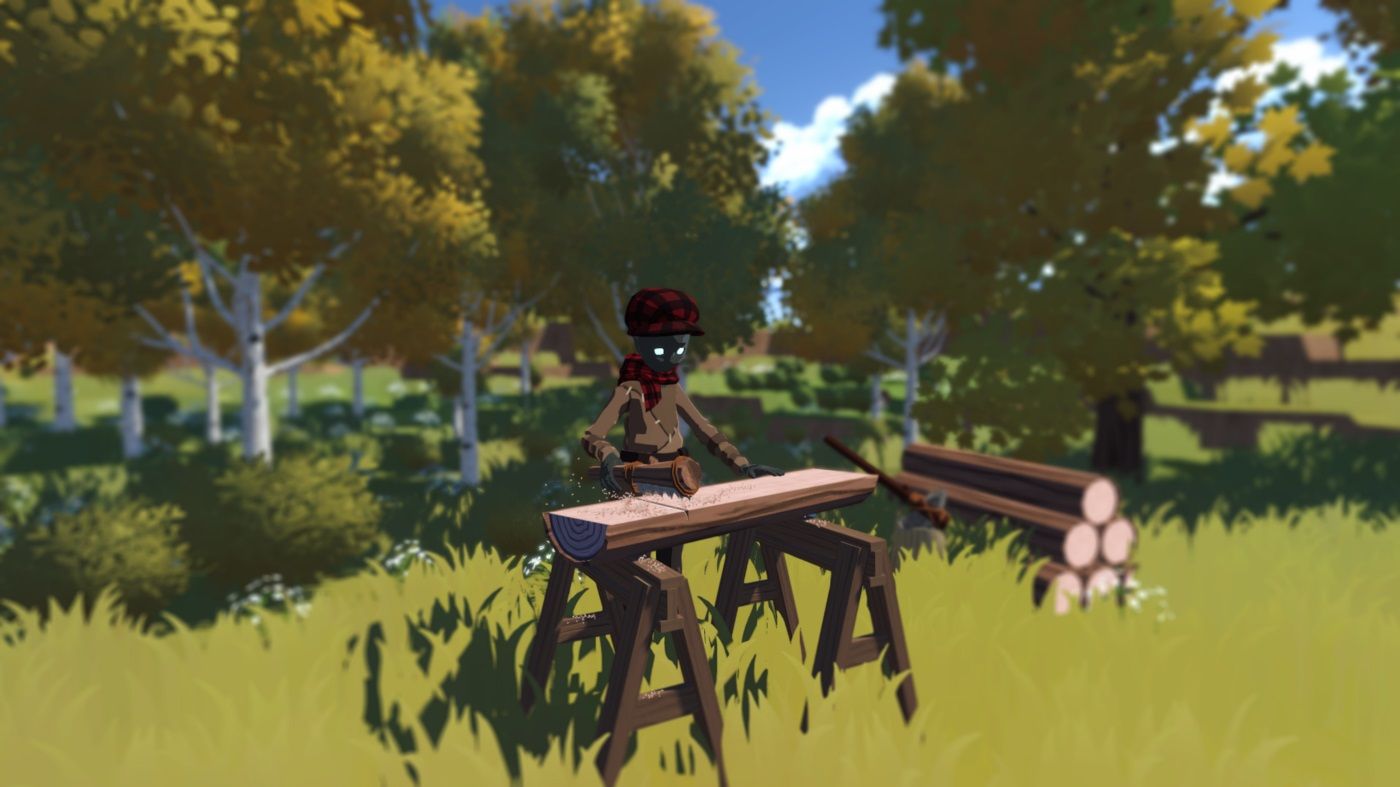 Book of Travels
After last week's World Update 0 patch, developer Might & Delight is changing focus. Citing a need to shore up the TMO's foundation instead of "putting bandaids on it," the team will be working solely on fixing bugs over the next few months instead of splitting resources by working on new content. You can read the blog post on the BoT Steam page.
Chimeraland
Chimeraland has been going strong since its release on January 6. This week, another new server was opened, but there's still no word on when players outside of the limited South East Asia release will get a chance to experience Chimeraland. Until that day arrives, you can follow the very active Chimeraland Twitter to stay updated on all that the MMO has to offer, like the tweet showing off the Chimeraland Cookbook filled with 157 stat-boosting recipes.
?? Chimeraland Cookbook ??Stumped on what recipe to choose? ??‍?? Unsure of how to cook up that winning meal to boost all the right stats? Well, look no further! I've created a handy cookbook filled with helpful recipes! ??#Chimeraland #Guide #ChimeralandCookbook pic.twitter.com/AkJxRl8CgU

— Chimeraland (@Chimeraland) February 19, 2022
Foxhole
Live-1 War 88 commenced on Wednesday. The starting conditions can be seen below.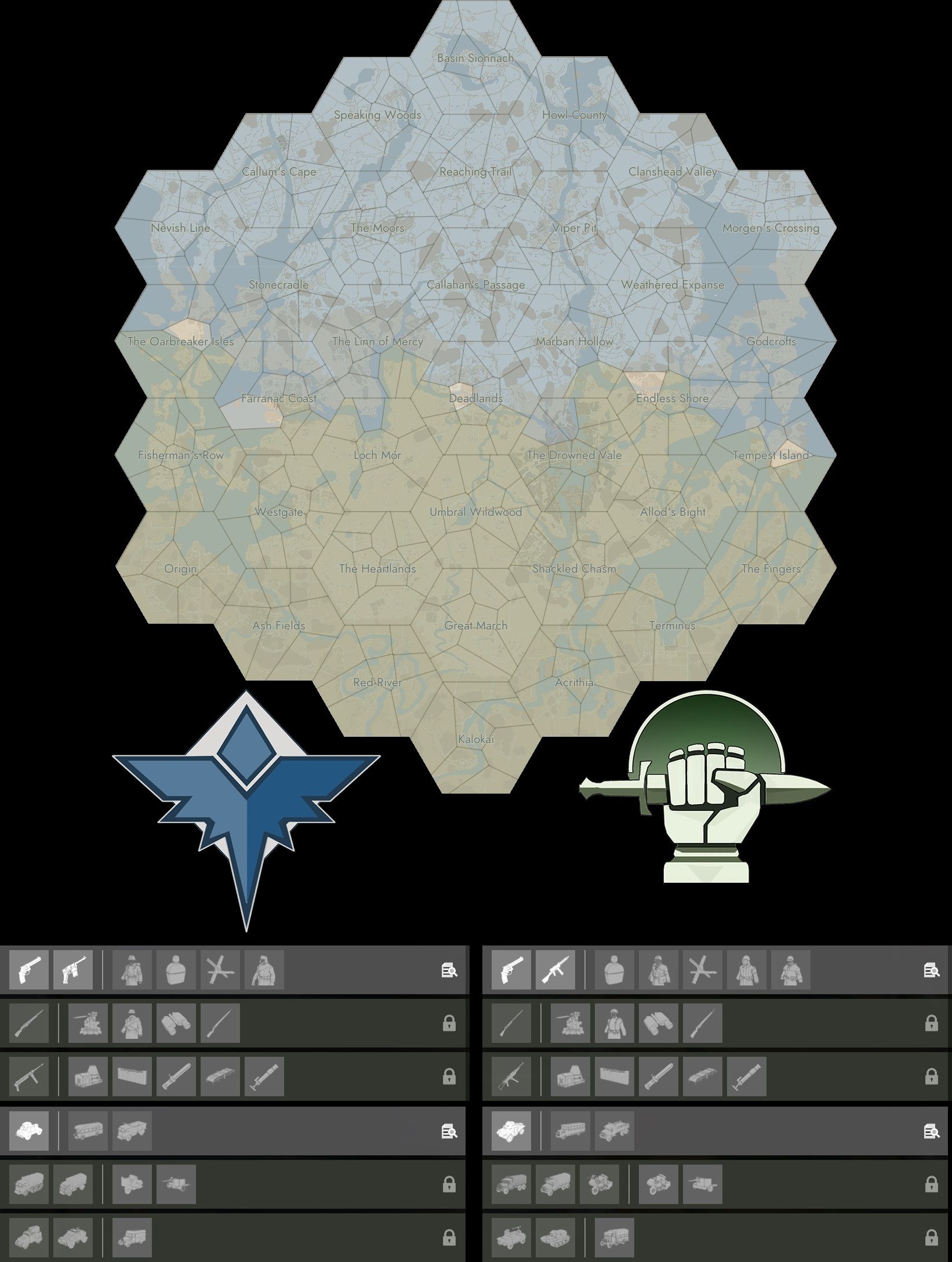 Gloria Victis
It took a couple of weeks longer than expected, but the HUD overhaul and interface backend rework have finally arrived in Weekly Update 306. The update includes a new minimap, a visual rework of the chat interface, and a new quick access bar. All of the reworks bring the visuals of these components in line with other recent visual upgrades and should provide players with a more intuitive and immersive UI.
Hordes.io
With this week's update, pets have been added to Hordes.io. Along with the new blocky little companions, the update also included a trader rework and general bug fixes. You can see the full patch notes on the Hordes.io website.
Legends of Aria
An initial draft of the Legends of Aria whitepaper was released this week, giving players and investors an idea of how NFTs and pay-to-earn will be integrated into LoA. The new version will include a $500 fee for NFT character creation, a character mating system with a maximum of 7 offspring per character ($200-$290 per mating), and an NFT marketplace with a 5% transaction fee.
Mad World
The full version of the Aplha 5.0 highlight trailer was released on Wednesday. The video shows off the new skills, dungeons, and bosses that players will find in next week's Alpha 5.0 test.
Palia
It was announced this week that Palia would be free to play. And to answer it before you even have a chance to ask, the cash shop will be cosmetics only. You can read the blog post outlining the reasons behind the decision to go F2P.
Profane
Profane Twitter posted a tweet this week highlighting how the team has used the Instant Terra software to help create the world of Semisus. It's a good read if you are interested in a behind-the-scenes look at the mysteries of game development.
Hello there, community!Today, we wanted to introduce you to Instant Terra: a fantastic software we have partnered with and used to help us bring life to Semisus, developed by @wysilab. pic.twitter.com/klzUGoj0Ze

— Profane MMORPG (@ProfaneMMO) February 18, 2022
Prosperous Universe
Simulogics is still looking for more streamers ahead of the PU launch on Steam. If you are interested you can find the details here. And don't forget to check out what else is going on with Development Log #322.
Realm of the Mad God
There were four posts to the RotMG blog this week. You can read them all here.
Scars of Honor
This week, Beast Burst Entertainment continued their class discussion series with the Necromancer. There's still time to chime in on what you think would make the perfect Necro.
The team also posted an announcement video for the upcoming playtest being held March 14-18 for all Supporter and Honored accounts.
TitanReach
I know that TitanReach is no longer, but I didn't have any other segment to list this (well, maybe under Legends of Aria, but this is 100% in no way connected to that game). Anyway, since last week's column conjured up a discussion about NFTs, I wanted to point anyone interested to a Massively Overpowered article about MMO scams.
A Township Tale
Community Manager Cayde posted Alta Logs #3 this week. This Alta Log covers the development progress being made on The Quest Climbing Tower. PC players will be happy to know that they will be getting all the updates and changes to their version when the Quest Tower goes live.
Villagers & Heroes
The developers didn't go into the details of the exploit, but they did enact a 6-week ban for anyone who has engaged in the Sugarsweet Exploit. The exploit will be removed with Monday's patch, but take this as fair warning that Mad Otter Games doesn't turn a blind eye to cheaters like some of the bigger development studios often do.
The Wagadu Chronicles
This week, developer Twinn Drums shared an overview of the features being included in the upcoming Alpha-1 test. The 11-part tweet covers everything from character creation to skills to guild territory control via the Waka system.
Hello there! Today you'll get an overview of some features of our closed Alpha-1. ????Applications for Alpha testers are available as you subscribe to our newsletter: https://t.co/7FHfZUwcc4Are you ready to see what we have lined up????? pic.twitter.com/8kZpc1v7r0

— The Wagadu Chronicles | MMORPG & 5E Setting (@WagaduChronicle) February 17, 2022
Wurm Online
A new issue of the Valrei International was posted this week. This edition covers the freshly created Server Overview videos, the return of Budda to the dev team, and the unveiling of the 2022 map dumps.
Zenith: The Last City
Along with a hotfix patch (20999) that addresses some of the biggest issues from the last patch, RamenVR also opened up the Zenith Public Test Realm this week. Any players interested in joining the PTR can find the details here.