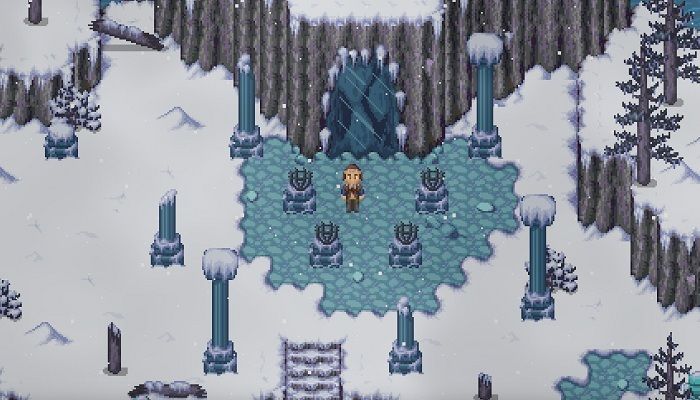 Read Time:
3 Minute, 30 Second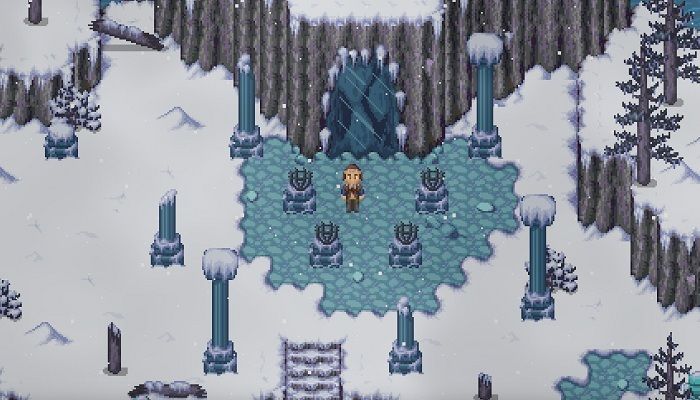 Each week, we scour the internet for all things indie MMO-related, so you don't have to. This week, we start the new year off with a quiet murmur. That's to be expected, though; even developers should get some time off during the holidays. Even so, several MMOs pushed out their last update of the year, we saw 2023 roadmaps begin to pop up, and several studios had holiday gifts to share with their players. There's plenty of other stuff going on as well, so let's quit wasting time and get started with this week's Indie MMO Spotlight.
Squeaking in one last blog post before the new year, the Aether Story devs posted a 2023 roadmap. The roadmap outlines their month-by-month goals for the entire year. They do note that projecting that far into the future is hard, and we can expect some updates to the roadmap throughout the year.
Simply titled "Sweet!" BitCraft's vignette tweet this week should have the gatherers, cooks, and possibly even potion makers salivating.
Sweet! pic.twitter.com/fabvFHeDPL

— BitCraft (@BitCraftOnline) December 27, 2022
The first month's distribution of $DREAD was delivered for presale purchases this week. Participants in the presale can expect their remaining tokens to be distributed every 30 days.
To celebrate the new year, Chimeraland tweeted out a gift code for everyone – HAPPY2023. It was also announced that the first evolved beast with two forms, Tengu, would be arriving soon. Tengu will be found on Yin Mountain and will have a sun and moon evolution.
Wherever Tengu stopped, the land toppled, and the night was filled with miles-long comet stars. Faster than the wind, louder than thunder, and brighter than light. ??The first evolved beast —#Tengu with 2 forms—Sun and moon Will Soon Arrive! ??#Chimeraland #Tengu pic.twitter.com/FdRf9ALc4K

— Chimeraland – Global (@GChimeraland) December 30, 2022
The Cinderstone team posted a dev update at the end of last week. The post covers their progress on Chapters 2 and 3, among other things.
DreamWorld's weekly update #85 added some new swimming, climbing, flying, and gliding sounds, along with some general bug fixes.
Version 32 of Elethor was released this week. The update added Cybernetics Part 1 and also kicked off the game's Second Anniversary Event.
Ilysia's holiday dev blog was posted right before Christmas. The blog covers dynamic snow weather effects, a comparison between the PCVR and Quest versions, and some fresh wallpapers.
Mad World was included as one of MMORPG's Most Anticipated MMORPGs for 2023. The Closted Beta Tests held throughout 2023 showed a lot of promise for the dark and gory MMO, so I can't wait to see what Open Beta brings us in 2023.
Mirage Online Classics has a 50% experience boost running through Monday, January 2nd.
In their Inflexion's Reflections blog series, the team takes a look back at the work they did in 2022.
Like Mad World above, Palia was on MMORPGs most anticipated of 2023 list. Here's to hoping Palia leaves the Closed Alphas behind in 2023 so that we can all get a look at what the community-focused MMO has to offer.
INSANE shared a video covering region generation for Profane.
Eos Con 3 will be held January 27-29, 2023. The annual in-game convention is a chance for all builders to show off their latest and greatest designs. If you are interested in joining the event as an exhibitor, you can fill out the application form, and an organizer will contact you for further information.
Update 2.2.337 went live this week. The update has a plethora of improvements and bug fixes, but the big highlights of the patch are the addition of five new buildings and a separate slot for cloaks.
To celebrate the holidays, the Xsyon team is offering a free gift for all players. To get your gift, open a help ticket and request one blueprint, pattern, or scheme.