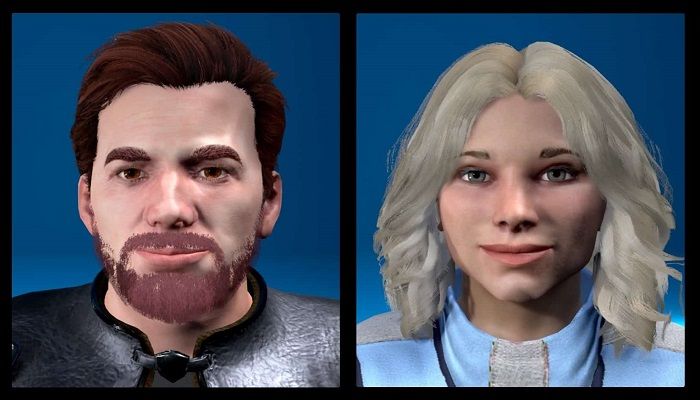 Read Time:
3 Minute, 27 Second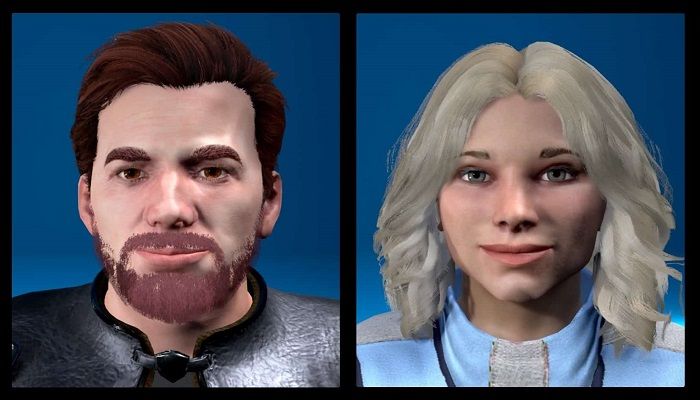 Each week, we scour the internet for all things indie MMO-related, so you don't have to. This week, my good buddy Mitch is taking some well deserved time off, so our Indie coverage may be a little lighter than usual. But don't worry, between a PvP update from Broken Ranks and a heaping dose of VFX from Profane there's plenty of stuff going on, so let's quit wasting time and get started with this week's Indie MMO Spotlight.
This week, BitCraft Twitter teases a little bit about metallurgy with a picture of the smelter. "For Science!" They say. You be the judge.
For science! pic.twitter.com/iFXWiD3Flx

— BitCraft (@BitCraftOnline) December 13, 2022
Changes to PvP in Broken Ranks is coming, and Whitemoon Games wants you to read all about it in this week's developer blog.
We announced changes to #BrokenRanks PvP some time ago ?? We want the system to be more friendly to new players and also more engaging for our veterans ?? So… Read on to learn more! ??https://t.co/z31wEiMelD#MMORPG #indiegames #indiegaming pic.twitter.com/EcU6oNMlKr

— Whitemoon Games (@Whitemoon_Games) December 16, 2022
Embers Adrift
Embers Adrift released their final patch of the year earlier this week. The patch is full of bug fixes, design changes, and the team has outlined a host of known issues for players who may not know whether what they're experiencing is being tracked by the developers. Read more about the update in the official patch notes.
Ember Sword has been showing off some of the enemies and bosses on their official twitter account. You'll definitely want to check out the art and learn a little more about each of them, as the game is headed into Alpha testing in 2023.
Of the cutthroats preying on the country folk, none are more wretched than Martish Gulkadore. An Underboss of the Broken Teeth crime syndicate, Martesh oversees a nefarious plot that could greatly shift the political landscape of Solarwood. #embersword pic.twitter.com/Rz4p2dsuL6

— Ember Sword (@PlayEmberSword) December 15, 2022
Wondering what Mad World is up to lately? Well the team has been busy, but not just with the game's development, they've recently took to their forums to answer a number of questions from the community, including the sad news that they wouldn't be able to hold their December launch date. Luckily, development will continue, and there are many more questions answered over on the official website.
Profane has been on our radar for a while on the Indie MMO Spotlight, and that's because the team has been putting out a lot of developmental teasers over the past year. Check out the latest VFX teaser from the development team.
Hey, peeps!We got some more VFX to share with you: these are early versions of the Mark, Recall, and Gate Travel skills you will be able to learn in Profane. pic.twitter.com/PDYpHg80L5

— Profane MMORPG (@ProfaneMMO) December 15, 2022
Realm of the Mad God is ending 2022 with a band. In the latest update the team will welcome the Kogbold Steamworks into the game. A new event has also been added called the Oryxmas Event and the team has added some Missions for the Seasonal Characters!
Scars of Honor
How are stories for games crafted? What makes the story in Scars of Honor unique? In the latest developer video, Scars of Honor writer Elena details their process.
Ship of Heroes has added over a 100 new preset head customization options. The team states that the new options will only further expand the wide variety of customization options already available in the Ship of Heroes character creator.
Starbase has released their latest early access patch. You can read all about the changes from the official notes, found in the tweet below:
Starbase Early Access Update 12.12.2022 (EA Build 919)Patch notes:- Capital Ship charge time removedNow the only downtime for capital ships is the actual travel time, no need to wait for the charging process for several hours. pic.twitter.com/SZUIvsda4O

— Starbase (@StarbaseGame) December 12, 2022