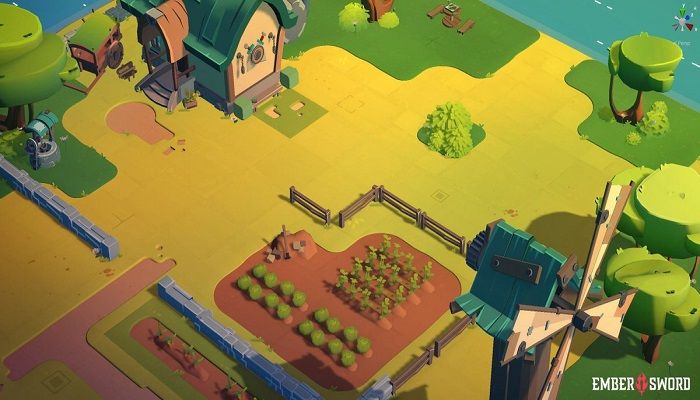 Read Time:
3 Minute, 50 Second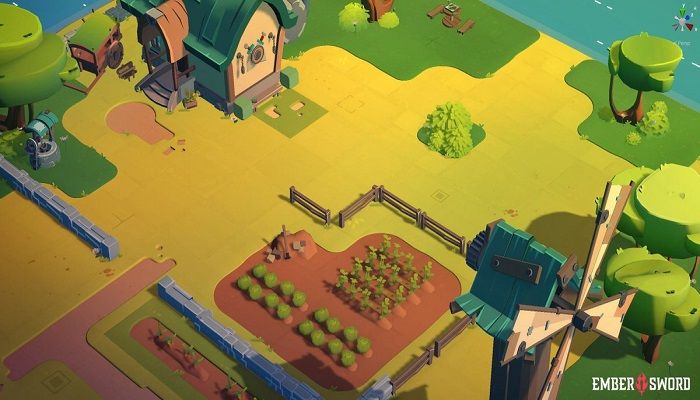 Each week, we scour the internet for all things indie MMO-related so you don't have to. It seems everyone has settled into 2022, and after the flurry of roadmap reveals and major announcements we had in January and February, March is starting off a bit more muffled. There may not be a bunch of major announcements this week, but there's still a lot of activity going on in the indie MMO space, so let's quit wasting time and get started with this week's Indie MMO Spotlight.
BitCraft
This week's tweet from BitCraft teases the greenery of swamps. Come on Clockwork, stop with these little pics of things we would expect to be included and show us some actual gameplay already!
Enjoy the greenery. pic.twitter.com/pb1qt1G5zS

— BitCraft (@BitCraftOnline) March 1, 2022
City of Titans
In their latest blog post, MWM shares a video that gives a sneak peek at some new items being added into the Avatar Builder.
The Cycle: Frontier
Yager Entertainment had a busy week over on Twitch. Executive Producer Rick Dekard stopped by to say hi to SgtWoofy, Kiteera interviewed Lead Audio Designer Craig Owen, and TheSunofMorning sat down to talk with Game Designer Rumble. Don't forget that Closed Beta 2 will run from March 10-28. You can still sign up on Steam or the Epic Games Store.
Ember Sword
Over on the Ember Sword Discord, a post announced there would be some pre-Alpha technical tests on April 4-8, April 18-19, and April 25. All badge holders and landowners will be able to participate. There will be a Livestream on April 4 so that non-NFT owners can get a look at what the pre-alpha build has to offer.
Foxhole
As you may recall, the 1800 member-strong Logistics Organisation for General Improvements union, or LOGI, went on strike in January, refusing to play their typical role of logistics support until Siege Camp addressed issues that negatively impacted the logistics experience. The upcoming changes shown in last week's Devstream appear to have appeased LOGI, and the strike was officially ended on March 1.
Fractured Online
On March 4, we saw the first episode of The Council of Elysium, Fractured Online's community live stream. If you missed the stream, you can watch it on the gamigogames Twitch channel. Earlier in the week, we got an overview of competitive gameplay in a Feature Spotlight news post. The post covered how alignment, race, karma, and location all tie together to provide you with "a palette of options that allow you to navigate environments and interactions based on the gameplay you currently desire."
Gloria Victis
Mainly a balance update and bug fix patch, Weekly Update 309 also introduced new farm animals to Gloria Victis. While the team plans to implement animal breeding at a later date, the current animals will be produced through a static spawner. The impact of these new animals will be small at first – goats and cows providing milk and sheep granting wool – but we can expect new cooking and crafting options in the future.
Mad World
Alpha 5.0 has ended, and signups for Alpha 6.0 – announced as the last test on the Mad World Discord – are already under way. If you missed Alpha 5.0, you can check out some gameplay below.
Monsters & Memories
Niche Worlds Cult posted its monthly progress report on Monday. Update 18: Short Month, Big Progress covers everything the team accomplished during the month of February.
Past Fate
Patch 0.3.5 is now live. Target lock is now working as intended, groups and guilds have been added and several other updates are listed in the patch notes.
Project F4E
The next test session for Project F4E will be on March 17. You can get a Steam key through the Project F4E Discord.
Prosperous Universe
Development Log #324 covers Michi's work on server performance, Fabian's continued prep for the Steam launch, and Nick's marketing efforts.
Ravendawn
Listen up all you pixel artists. Ravendawn is currently searching for a Pixel Artist/Animator. You can check out the job posting on the Ravendawn website.
Scars of Honor
Head on over to the Scars of Honor forums and join the discussion on what is sure to be a popular class – Pirates.
Starbase
February's Starbase Community News was posted this week. In it, you can check out some of the crazy builds community members have been working on recently.
A Township Tale
Alta Logs #4: Town Travels was posted this week.