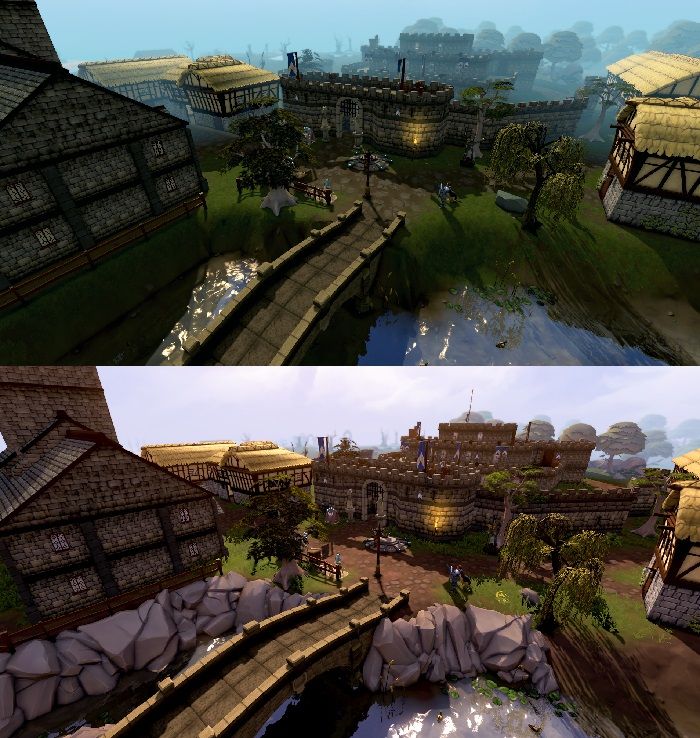 Read Time:
1 Minute, 52 Second
This week, RuneScape is polishing up the free-to-play areas with some new graphical updates. The coming patch will also have some changes to the Wilderness ruleset, tweaks to the Daughter of Chaos quest, as well as additional improvements.
When it comes to the graphical updates to free areas, they're being done to keep these parts of Gielinor in line with the rest. They're not a full overhaul or rework, but they're intended to keep things fresh and improve some of the graphical consistency. With a 20+ year old game, that's not always easy, as the announcement by Mod Blkwitch notes:
"The graphical inconsistency in RuneScape is an ongoing issue, but giving even one city a full rework would take a multi-disciplinary team months to pull off. I wanted to go for a more lightweight approach with this project: get those easy, big wins like updating the lighting, changing the terrain, and swapping out the spiky grass for new foliage."
The idea is to slowly push some of the older areas that haven't seen much change at least further in line with the more up to date ones, making them look livelier and less neglected. With the scope of RuneScape, this seems like a good compromise approach, given what a full-on rework would take in terms of dev time and resources.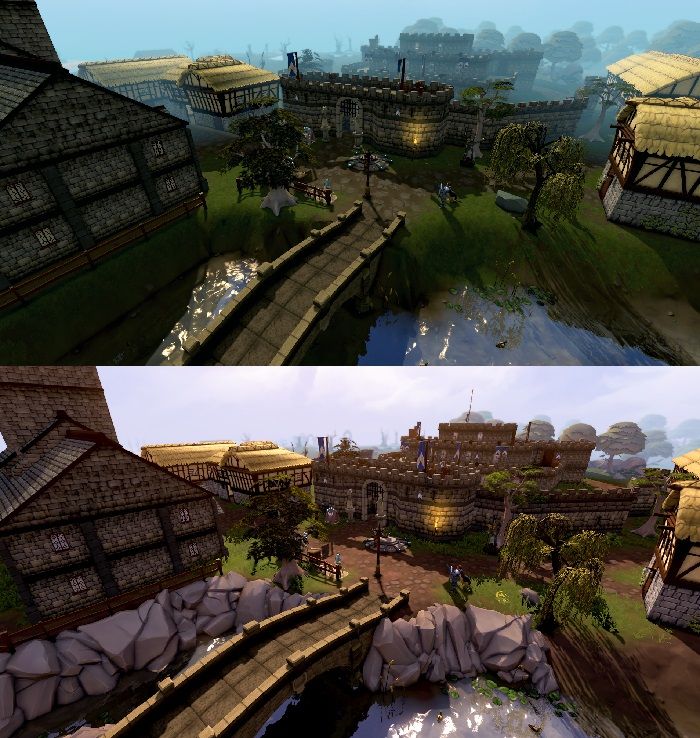 Other changes in this week's update include some Wilderness ruleset changes following that area's recent rework. The Greater Demons are now susceptible to poison and stun effects, with those in the Wilderness now lacking the special effect found on the Greater Demons in the Zamorakian Undercity. There's a change to the Slayer tasks, where killing Abyssal Lords and Savages in the Wilderness will decrease the Slayer task count by one. Also in the mix are reshuffled monsters for Mandrith's special slayer task.
The Daughter of Chaos quest is relevant to the Wilderness rework. This update makes some changes affecting the Moia gameplay, making that experience smoother, preventing familiars being taken into that part, and barring entrance into Moia's memories while poisoned.
Read the full update notes, including the full list of free areas getting graphical updates, over at RuneScape.