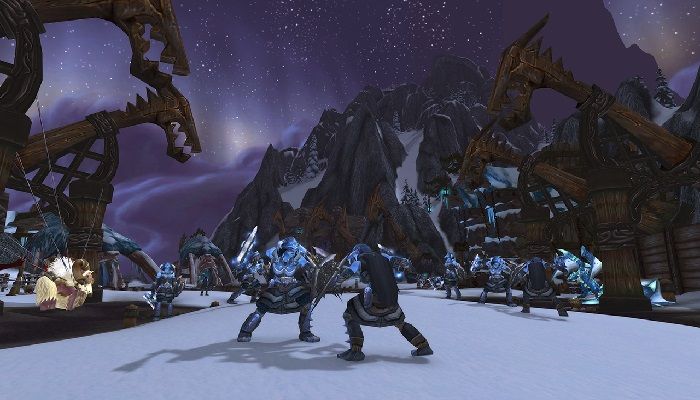 Read Time:
1 Minute, 48 Second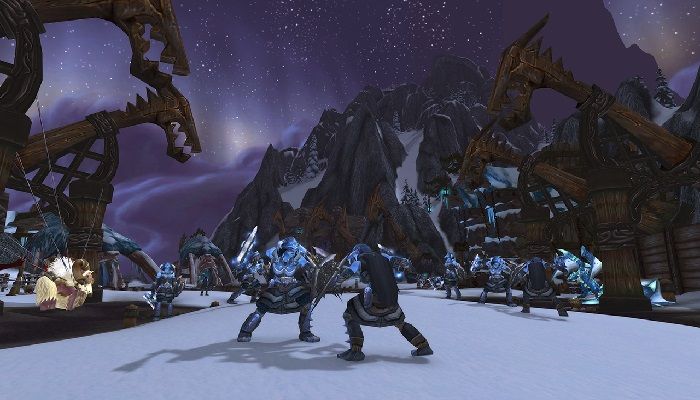 There are only 19 days until Wrath of the Lich King Classic is officially out, and Blizzard continues its series of zone previews. This time, The Storm Peaks and Icecrown are the subject of the World of Warcraft's trip down memory lane.
Wrath Classic is going to test everyone with its toughest battles, launching champions into the coldest of zones, and The Storm Peaks is no exception. The name gives you an accurate picture of what to expect from this mountainous, bitterly cold place where winds howl. It was once home to the titans, and there are some old legends of Azeroth's past to be told.
Of course, to get to these mountains, you'll have to learn a little Cold Weather Flying. Not just your usual flying, but the kind that prepares you for the most frigid of places. Once you actually make the journey, you'll find a few hubs, one of which is Camp Tunka'lo, home to the taunka, an ancient relative of the tauren.
Camp Tunka'lo will be the Horde hub where you find blacksmithing supplies, the Flight Master, an Innkeeper, a Stable Master, General Goods, and more to help you out. For the Alliance, they'll find all of those basic necessities over in Frosthold, a stronghold in the home of the frost dwarves.
There are several neutral settlements you'll encounter, with points of interest, including places to explore, quest givers, and peoples to meet.
Icecrown shares a border with The Storm Peaks, so it's just as cold and difficult in its own way. Here, you'll find the instance Trial of the Champion, when you're ready to test yourself. There's also Icecrown Citadel, the final raid instance in Wrath of the Lich King, where the king himself is ready to use his army to conquer the world. Here's where you'll make your final stand, and the preview takes us through some of the challenges that await; all legendary now in WoW history, but available to take on soon, even on fresh start servers.
Read the full preview over at World of Warcraft.