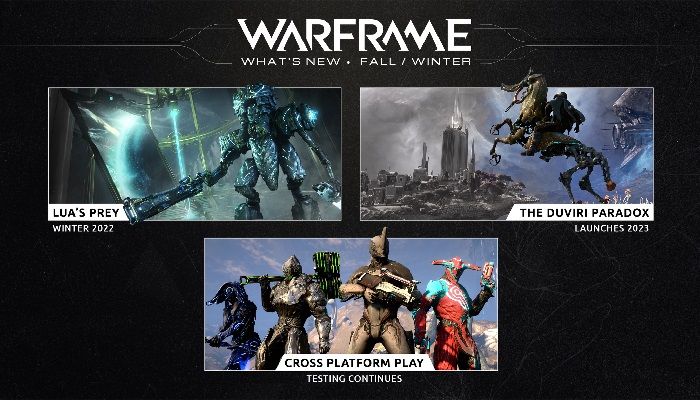 Read Time:
1 Minute, 37 Second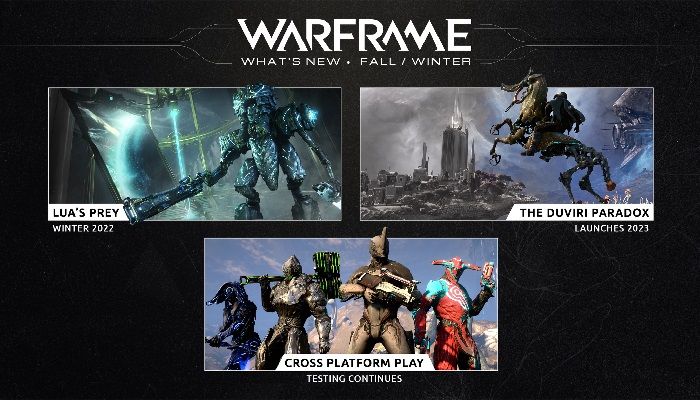 Warframe has some updated timelines and a new roadmap update Digital Extremes unveiled today. Echoes of Veilbreaker will be out next week, and while The Duviri Paradox will now release in 2023, it will have a special prequel update, Lua's Prey, this winter.
Echoes of Veilbreaker will be out on November 2nd across all platforms and the developers revealed more on the update, including reworks to bosses, a new Skaut landing craft, quality of life updates, and some changes to Kahl's Break Narmer missions. And speaking of Kahl, he will get a Captura button in his arsenal for a photo op.
Boss reworks are coming for Void Sabotage Venk'ra Tel and Sprag. The reworks will add a twist to the fights by adding in some flight mechanics in Kahl's weekly missions. The team is also adding an aesthetic update. These bosses are optional challenges for the Break Narmer mission and so these improvements for Kahl's missions will be here in next week's update. Also in the update is the Ostron Cove, a new private space, and over 200 themed items to use to customize it. There are some new cosmetic enhancement options in the market, with more on the way.
After players have had a chance to experience those new options, Lua's Prey will arrive in the winter. With this "light prequel" update comes a new Warframe, Voruna, a wolf-inspired Warframe, which was originally revealed at TennoCon this year. Digital Extremes is looking to whet appetites for what comes next, with Lua's Prey, which will take Tenno into a destroyed piece of Earth's moon to investigate some sinister developments.
In addition to the mystery, this update will have two new survival missions, new cosmetics, and Voruna to earn or unlock. And next Thursday, the next Prime Resurgence rotation will go live.
For more on today's reveals and confirmations, head over to Warframe.