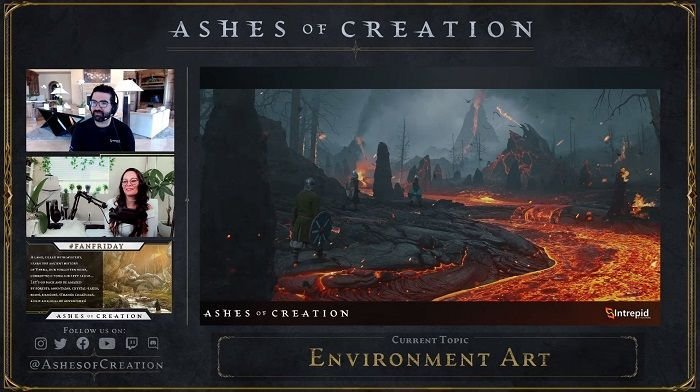 Read Time:
1 Minute, 41 Second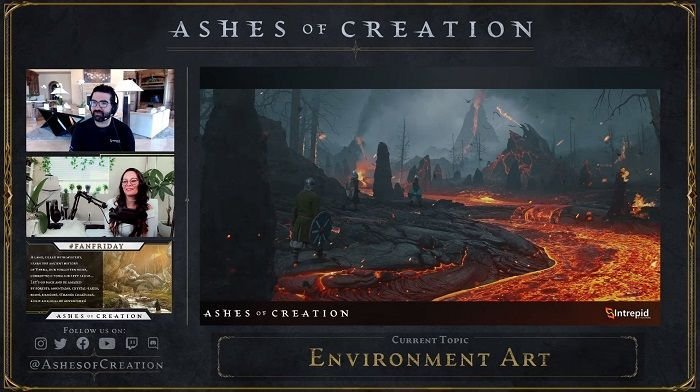 If you're an Ashes of Creation fan anxiously awaiting developmental updates, then you just happen to be in luck. An hour and a half long update from Creative Director Steven Sharif, and Community marketing Lead Margaret Krohn has a ton of information surrounding the progress made throughout August, and what we can look forward to in the near future.
If you have about an hour and a half to kill, passing that time with the Ashes of Creation team isn't the worst way to spend it. The video is broken down in to several parts, which include a Studio Update, a Design and Engineering Update, an Environment Art update, a Character Art Update, and they round out the video with a Q&A.
According to Sharif, the majority of the Ashes of Creation development team is back in the studio. In addition to having staff back in the studio, Intrepid has increased the size of their staff by about 7 employees. The increase in staff is definitely a signal that Intrepid plans to continue ramping up development following their successful Alpha 1 test that began in July and ended earlier this month.
The video shows off numerous screenshots and in-game footage that you'll need to tune in to see, and rounded out the show by answering questions submitted by the community on their official forums. While not all the questions were answered in the video, the original forum post provided dozens of answers to many of the community questions submitted over the past week. One particular, repeated question related to the next Alpha phase, couldn't be answered definitively, but one thing they could confirm, is that plans have not changed for Alpha 2 Persistence, which means that the servers, once live, will remain open and available until launch. If you'd like to learn more about the state of the game from the last Alpha test, hop over to our Ashes of Creation preview impressions and read all about it.