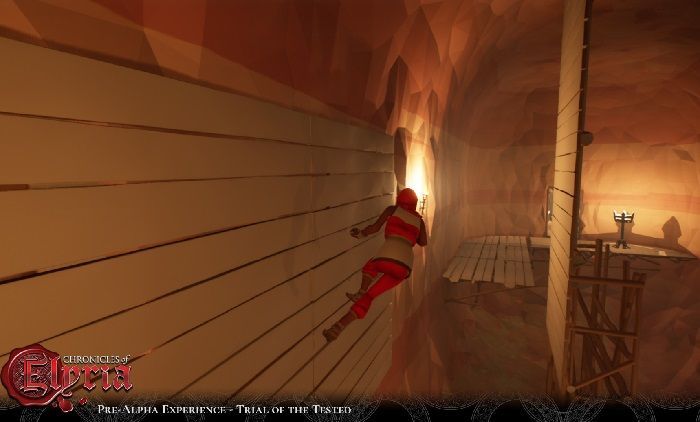 Read Time:
3 Minute, 57 Second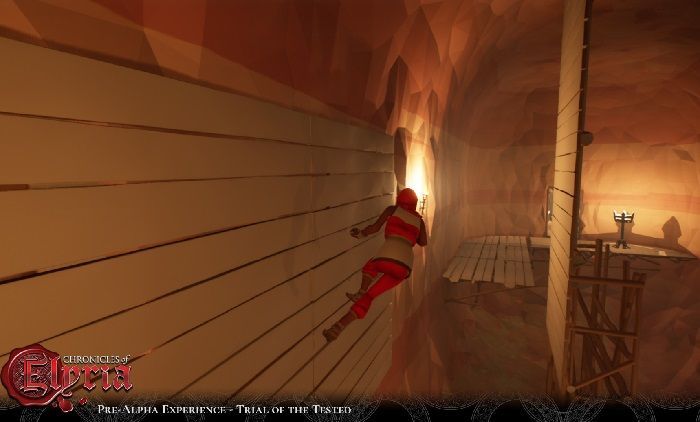 After months of silence, Chronicles of Elyria's Jeromy "Caspian" Walsh has provided an update on the MMO. However, based on the new dev journal, it looks like Soulbound Studios might see itself run out of money again, possibly by the end of the year.
In the latest State of Elyria, Walsh tackles the issue of funding the MMO the last few years since stopping crowdfunding in 2020. In the post, Walsh talks about the struggles Soulbound Studios has faced since he laid off the staff back in March of 2020. He details the struggle where he noticed that operating costs and more have increased, seeing his company hemorrhaging money with hosting costs and more. As a result, Caspian states that he effectively has had to stop his engineering duties in order to take on some "cost-cutting" to the business.
Because of this, the promised Alpha 2 was delayed as design work was put on hold to ensure that the company could, in effect, stay afloat.
However, while the initial strategies were in place, Caspian details that there was "another abrupt increase" in the costs to the company, requiring even more of his attention. He directly challenges the assertion many backers have that there was a "giant stockpile of cash" from the crowdfunding days to pull from, instead addressing Soulbound Studios taking on a PPP loan during the pandemic. The loan, according to Walsh, made it possible to carry on through 2020 and 2021.
Walsh, though, states that this money has now run out, forcing him and his family to start pouring their own assets into the company – something that Walsh states has now happened twice in Chronicles of Elyria's development. (As an aside, the official Soulbound Studios website states that the company is kept afloat by Jeromy's personal wealth, as well as a co-owned PPC business.)
"And here, I'm afraid, is where I have to make a confession. Almost six years into development, Chronicles of Elyria remains one of the most important and significant things in my life. So much so, that I had a long conversation with my wife and we agreed that Chronicles of Elyria was worth our own livelihood to see it through. So, for the second time in the history of Soulbound Studios, I began emptying my family's savings and liquidating our assets in an effort to fund the continued development of the game."
As such, Walsh says that he's been injecting funds into the company to "keep Soulbound Studios alive." However, he also says that if the company runs out of money and they need to lay off their remote contractors, it won't be the end of Elyria. Citing the fact that some indie studios have survived off the back of a single developer, Walsh states that Kingdoms of Elyria, the standalone title that is supposed to feed into Chronicles of Elyria's development, is close enough that it just needs some engineering. Walsh also mentions that they are gearing up to start talking to investors and publishers to inject some capital into the company.
The rest of the State of Elyria post details ongoing work on many of the assets players will potentially see in the upcoming alpha test still being planned, though now pushed to Q3. Caspian also talks about the workflows being used in production, as well as explains why he feels Chronicles of Elyria development is in a good place.
"I think that's the main reason why development on CoE feels so good right now. The scope of Kingdoms of Elyria is almost entirely the things that are most important to our community. Namely, the land management mechanics such as zoning, agriculture, construction, and farming; and the settlement management mechanics such as building management, resource & commodities, crafting, and contracts. With each design document we finalize, we move our community into a place where they'll be able to experience what it's like to manage a settlement or domain in Elyria."
Despite the update, one major aspect of the CoE saga still looms large: the ongoing class action lawsuit filed by spurned backers. The lawsuit, which is still being arbitrated, is levied at the Chronicles of Elyria developer by backers seeking to recover their funds poured into the project after its abrupt closure in 2020. While Walsh walked back statements saying that the studio wasn't actually closed, that hasn't stopped the lawsuit itself moving forward. While not much movement has happened in recent months (such is the legal system), it looms over this entire endeavor, as former fans seek to recapture what they can of the $8 million poured into the Kickstarter and various other crowdfunding sources.
Cheers, Slapshot.