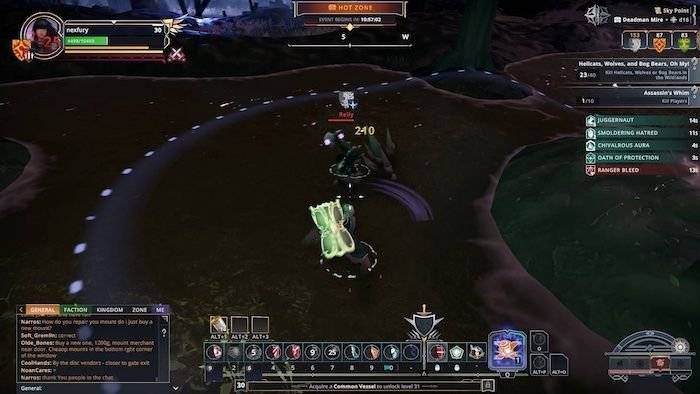 Read Time:
1 Minute, 26 Second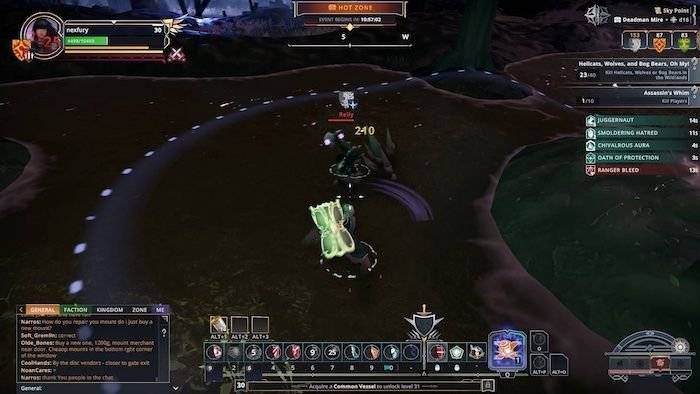 Crowfall has received a new test patch aiming to address some campaign issues in addition to touching on various other aspects of the game.
The campaign-specific items include:
Fixed an issue where the campaign list collect rewards button was not responding to clicks
Vendors placed by alliance members in a stronghold will no longer be ejected (and sent to the bank) when the server restarts
Adjusted the rock height so that Fae can't jump and dodge into the Dregs keep
The patch also touches on experience rollover, Eternal Kingdom, UI, crafting, powers, and major discipline. The patch also brings some more general notes and fixes including:
Added a description to the vessel quality increase popup to better explain how to get XP post increasing vessel quality
Fixed an issue where Guild crests were not appearing on siege results
Fixed an issue where ingots were not spawning in Forts
Fixed an issue where the prompts for social interact options (trade, invite, etc) weren't being closed properly
Fixed an issue that caused Severe Burning (from NPCs) to display a text error
Fixed Sun Elf Herald loot drops so it only drops one statue head based upon its name
Flytext optimizations
The Hero Statue in the Sun Temple of Gods Reach is back!
Underground crypt area now has ambient sound in Temple, and birds/bugs are muted
Updating the camera positions of many Quest NPCs
Vendor NPC Coffers are reduced by 3 gold whenever you relocate it.
You can check out the notes here. Just recently, we reported Crowfall's August update is bringing cross-server access to Dregs and Shadow campaigns. If you missed our review of the recently-launched MMORPG, you can catch up here.