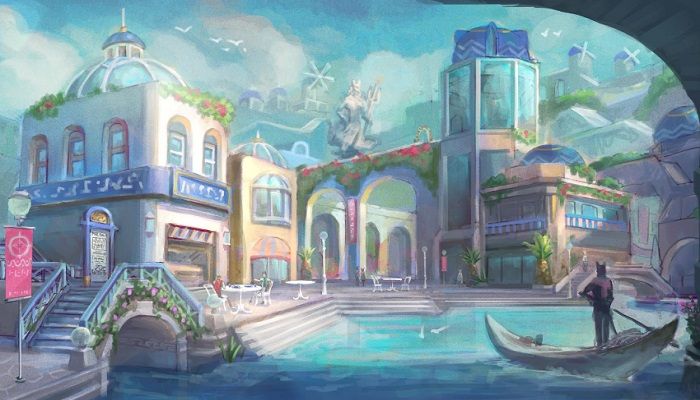 Read Time:
5 Minute, 37 Second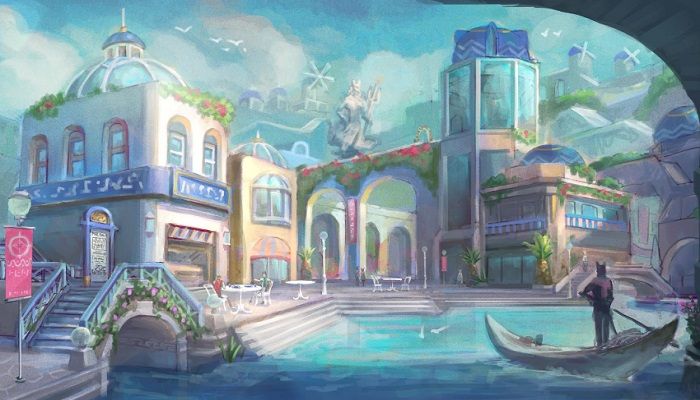 Each week, we scour the internet for all things indie MMO-related so you don't have to. This week, The Cycle begins Season 1, multiple titles are on sale, and welding comes to a future MMO. We're almost at the end of the month, so you can expect a slew of monthly recaps in the weeks ahead, but until then, let's quit wasting time and get started with this week's Indie MMO Spotlight.
BitCraft
BitCraft's newest vignette hints at yet another crafting skill – welding. It'll be interesting to see how they implement this unusual skill into your day-to-day building needs. The second entry in the Travelers lore series was also published this week and this time around we get a sneak peek at Heimlich The Collector.
The Cycle: Frontier
The two-week Preseason launch of The Cycle: Frontier is over, and Season 1 is officially here. With the start of the season, a new patch added the Fortuna Pass which, to no surprise, has both a free and paid track. You can find the full patch notes here. Yager Development is also celebrating the start of Season 1 with Twitch Drops through July 4th, with a total of 66 drops spread out across the entire event.
Dual Universe
I totally spaced out (pun intended) and missed Ask Aphelia Episode 5 last week. When you are done with Episode 5, you can jump right into Ask Aphelia Episode 6 which covers new player advice, cooldown timers, new NPC markets, and the future of safe zones. And if that still isn't enough DU news, there's also a new deep-dive video about The Exchange, a new community hub where players can connect with each other in-game.
Ember Sword
With the technical issues of the Immutable X migration in the rear view, migration will be live 24/7 until July 5th. After 7:00am ET on the 5th, the migration window will only be open during select time frames which will be announced at a later date.
A recent Ember Sword Tweet announced your chance to win a plot of land through a new design challenge. The Creature Feature Design Challenge runs through June 30th and tasks you with creating your own ES creature.
Ethyrial: Echoes of Yore
In a post on the Ethyrial Discord, the team announced they were in the end stages of a publishing deal. Although they are unable to share any specific details until the deal is finalized, it was noted that the developers will have control over the game's direction and that they are still planning for an April 2023 release.
The team also announced they would be adjusting their plans for future player tests. In order to better utilize resources, the team will be skipping some of the planned player tests and instead shoot for a single playtest during the next SteamFest in October.
Fractured Online
The Council of Elysium held its sixth meeting on gamigo's Twitch channel on Friday. You can catch the video here if you weren't able to watch it live (or check the embed below)
Genfanad
The Genfanad Kickstarter ends on June 30th. As of Saturday morning, the total amount pledged was $17,795 from 209 backers. The stretch goals of tailoring and animated spells have already been achieved, and more player styles will be added if funding reaches the $20,000 goal.
Gloria Victis
Weekly Update 323 is on the books. The update includes a new fishing minigame, an updated Stable window, and the addition of sound effects for thrown weapons and arrows.
Legends of Aria
The LoA Discord is holding a sticker artwork contest. Create four LoA-related stickers and submit them before July 2nd for your chance to win some ARIA tokens. You can find the complete rules in the #announcements channel.
Mist Legacy
In addition to the Windows version, Mist Legacy now has a native Linux build available on Steam. The team also expects to have a MacOS version available soon but further testing is still needed.
OrbusVR
With the release of patch 21.05, Summer Fest is back in OrbusVR. The patch also introduced some minor tweaks and bug fixes, and the full patch notes can be found here.
Past Fate
As fate would have it, I missed a past tweet announcing an Open Alpha is scheduled for July. No specifics were given, though, so I'll be sure to let you know when further details are available.
Profane
A new tweet from Profane covers their plans for how gear and crafting materials will be used.
What up, community! ??Wanna hear a little about our plans for how gear and crafting materials interact? Well, as we mentioned in the past, your character's power will be most influenced by your personal skill and proficiencies, and not so much by your gear. pic.twitter.com/lG5lgtBxig

— Profane MMORPG (@ProfaneMMO) June 23, 2022
Project F4E
The upcoming Prologue Season event is being postponed until Friday, August 12th. To compensate for the delay, players will be able to earn 200 Prologue points during the season. There will also be a special Rift Zone Speedrun Contest held July 1-2 with 10 Prologue Points up for grabs.
Prosperous Universe
Development Log #340 was posted this week. Michi is back from vacation and is already back to work on custom contract features. Nick is also back with a Name That Planet update as well as his usual search for new PU influencers.
Tatsumeeko
Tatusmeeko posted their weekly dev blog on Tuesday, with Nish taking the reigns for this week's update. Topics include flooring and wallpaper changes for housing and daycare, QoL improvements, some concept art for Mekori City (including the header image for this article), and much more.
Villagers & Heroes
A new patch (v4.80) was applied on Monday, bringing with it the Midsummer Event Zone, The Twilight Vale, and a revamped Arcane Rift of Pyrron. The patch also introduced some serious lag issues which were hotfixed away later in the week.
Wild Terra 2: New Lands
Wild Terra 2 is currently on sale through Steam. The game is 75% off ($8.74). The sale ends on July 7th.
World Seed
Balance tweaks to The Giant Update were applied in a patch this week. Players see much better advancement in the 55-70 level range.
Zenith: The Last City
A devblog posted this week addresses player feedback, both positive and negative, about some of the recent changes to the game. You can currently purchase Zenith: The Last City for 30% off. The sale on the Quest store ends today, Sunday, June 26th, but the Steam sale runs through July 7th.