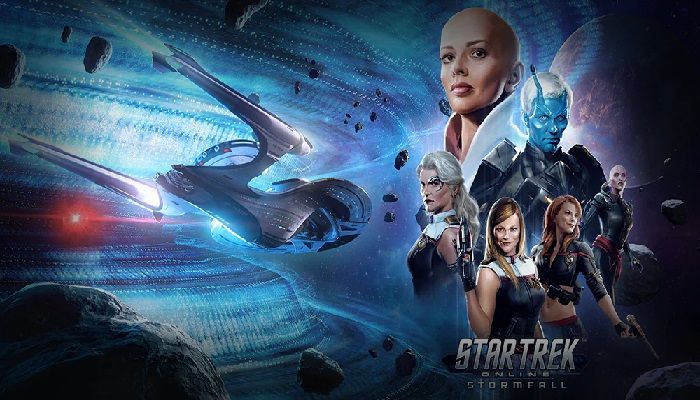 Read Time:
1 Minute, 46 Second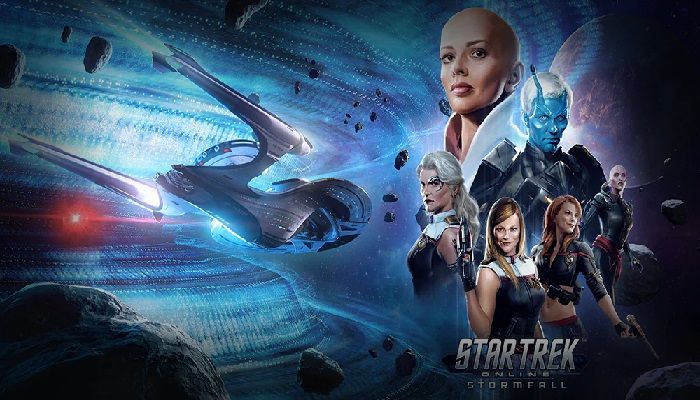 It's time to be back in the Mirrorverse with Star Trek Online's latest update, Stormfall. This update, which was announced last month, features Kate Mulgrew returning as Admiral Janeway from the Prime Star Trek universe and her Mirror counterpart, Marshal Janeway, alongside several other Star Trek actors reprising their roles.
Stormfall continues the overall story following the previous update, Shadow's Advance, which saw you team up with Marshal Janeway to capture someone from a secure facility. Admiral Janeway was the one recounting the details of the events, and now she's back this time. You've managed to escape danger but now, of course, there's more trouble brewing. If you haven't been around in a while, Admiral Janeway also figures in the new tutorial, which features new content, more depth, cutscenes, and appearances by Janeway and Captain Nog.
Stormfall features two new episodes, "Blue Shift" and "The Calling" and this update also overhauls the "Assault on Terek Nor" Task Force Operation into "Forged in Fire". This features new cutscenes and lets you take on the Terran Empire. There are new enemies and boss mechanics and an accurate Deep Space Nine map. There is also the accompanying heart of the storm event which will give you the potential to unlock a new ground set that is based around Mirror Kuumaarke. (See our recent interview with STO designer Jesse Heinig.)
Actors and characters also featuring in Stormfall include the return of Mary Wiseman as Sylvia "Killy" Tilly, Kipleigh Brown as Kuumaarke, and Chase Masterson returning as Leeta. also joining STO is Noah Averbach-Katz as Rae-yeet, who is from the Mirror Universe but seeking to rebel against the Terrans.
You'll be able to take on Stormfall on PC with today's update, which has seen some login issues. The PC servers were briefly down while the team fixed some crashes, and Kate Mulgrew herself took the chance to humorously theorize on the source:
Is Mirror Janeway misbehaving and deleting subroutines? ??

— Kate Mulgrew (@TheKateMulgrew) May 10, 2022
Read more about the Stormfall update over at Star Trek Online.