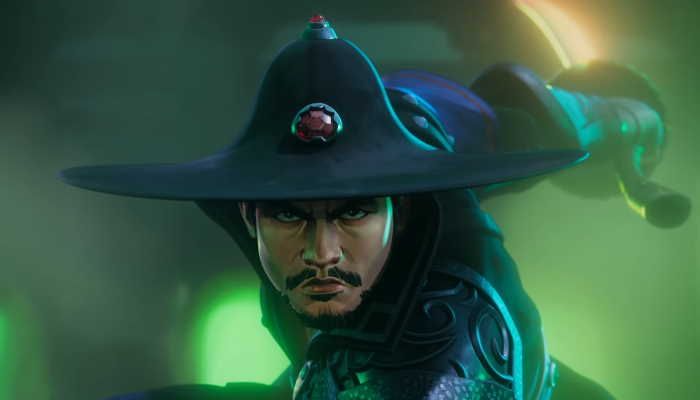 Read Time:
5 Minute, 47 Second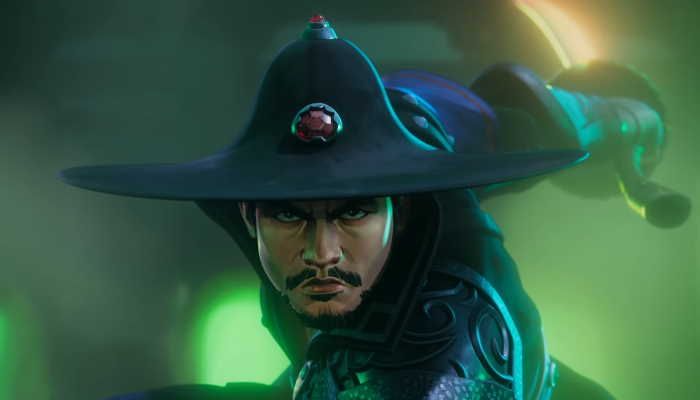 A lot of players want to get into MMORPGs but they are apprehensive because of the subscription fees involved in some games. Not everyone can afford to pay upfront for a title and also pay over $100 annually to keep playing the game. But it does not mean that players have to miss out on what the genre has to offer.
There are plenty of titles out there that are free-to-play or are full-priced games with no added costs. While subscription-based games are excluded from the list, some games like Final Fantasy XV do offer trial or starter packages that you can check out for free. Here are seven MMORPGs that you can play without any subscription fees attached.
Just a note here: some of the titles on this list do have optional subscriptions, but nothing that would hinder your ability to enjoy the MMO. Additionally, subscription-less does not always mean free, so you will find some buy-to-play titles on this list.
Guild Wars 2
Guild Wars 2 is a free-to-play title with paid expansions and no subscription costs. The game just received its latest expansion and it is reworking the new player experience with Season 1 content coming to the game.
ArenaNet will launch the game on Steam later this year and has promised another expansion which should release in a couple of years. The game has been around since 2012 and it is still alive and kicking with a ton of content available for the price you pay.
Lost Ark
While Lost Ark has been around for years, the game made its entry into the global market only recently. I have been loving the fact that the game offers a complete experience with solid endgame activities.
The storytelling of Lost Ark is done through dungeons and events and the gameplay stands out from other MMORPGs thanks to the isometric ARPG combat system. There are over a dozen continents for you to explore and the world feels very lively thanks to the integration with its online systems wherever you go. From the Chaos Dungeons to the PVP, there is a ton of content that you can indulge in without spending a penny.
New World
New World has one of the most memorable MMORPG environments out there. The sound design and the visuals stand out from any other MMORPG I have played to date. When it comes to the positives, Expeditions are absolutely fantastic and the tradeskill mechanic is something you can easily get hooked on. New World has its fair share of problems starting with the repetitive quests and dull storyline to the progression system feeling rather bland at times.
While the game might not be perfect, it is significantly cheaper than your usual $60 AAA title and you could consider giving the game a shot when it's on sale. If Amazon can address some of the issues that are plaguing the game, New World is an easy recommendation from me.
Destiny 2
Before anything else, I want to clear the air on whether Destiny 2 is an MMO or not. While the popular live service action game might not have its activities limited to just six players at most, Bungie still markets the game as an "action MMO". It is an FPS title that shares MMO-like progression systems. Its dungeons and raids are quite fun and feature some of the best moment-to-moment action you could ask for.
The free version of the game does not offer all that much but if you do grab the new Witch Queen expansion it has a very memorable campaign, one of the coolest raids Bungie has ever created, a bunch of exotic quests as well as three new dungeons expected to release by the end of 2022.
Elder Scrolls Online
The Elder Scrolls Online has been around since 2014 and it continues to get updates with Blackwood being the fifth chapter of the saga. The game recently tweaked its new player experience to make it more welcoming for fans who have not played all of the older expansions. One of the best things about ESO is that you do not need to max out your character to enjoy the expansion content.
Some games make story progression a slogfest and thanks to the lack of level-gating in the game, it continues to be a very enjoyable experience. While difficult activities like Trials still require you to invest in your character, you can enjoy most of the game even as a casual player. There is an optional premium subscription for added perks but it is not necessary to enjoy the game as purchasing the expansions is more than enough.
Albion Online (Mobile)
Albion Online and Albion Online Mobile are both solid games that anyone can try out without a subscription cost of any kind. The game is heavily reliant on its PvP content and if you enjoy going up against other players with the best builds that you can create, it is a solid game to invest your time into.
The gameplay in the PC version of the game is similar to old school MMORPGs while the mobile version of the game is optimized for touch controls and the low-poly art holds up quite well even on modern smartphones with high-res displays. There are in-game purchases that can be tempting but I recommend giving the game a shot for free and see where that takes you.
Blade and Soul
Blade and Soul has some of the best combat systems you will find in MMORPGs and the gorgeous world will get you hooked. While the age of the game is showing and you will find that some of the PvP activities can be hard to matchmake into, it still has a small but dedicated player base. But personally, most of the fun lies in the PvE activities as the PvP balancing in the game can feel a little too biased towards players who build around crowd control abilities.
One of the best things about Blade and Souls is that you do not have to go through a tedious grind to get to the endgame. The leveling system is quite quick and you will be able to gear up for the hardest activities in the game in a reasonable amount of time. The story is quite interesting and the narrative makes you properly explore the game world and interact with other characters.
There are other solid MMORPGs out there like old-school Runescape and Dungeons & Dragons Online which are also quite enjoyable and do not require a subscription fee every month. It's great that these options exist as it makes them accessible for players who can't afford to spend hundreds of dollars on a single game every year.