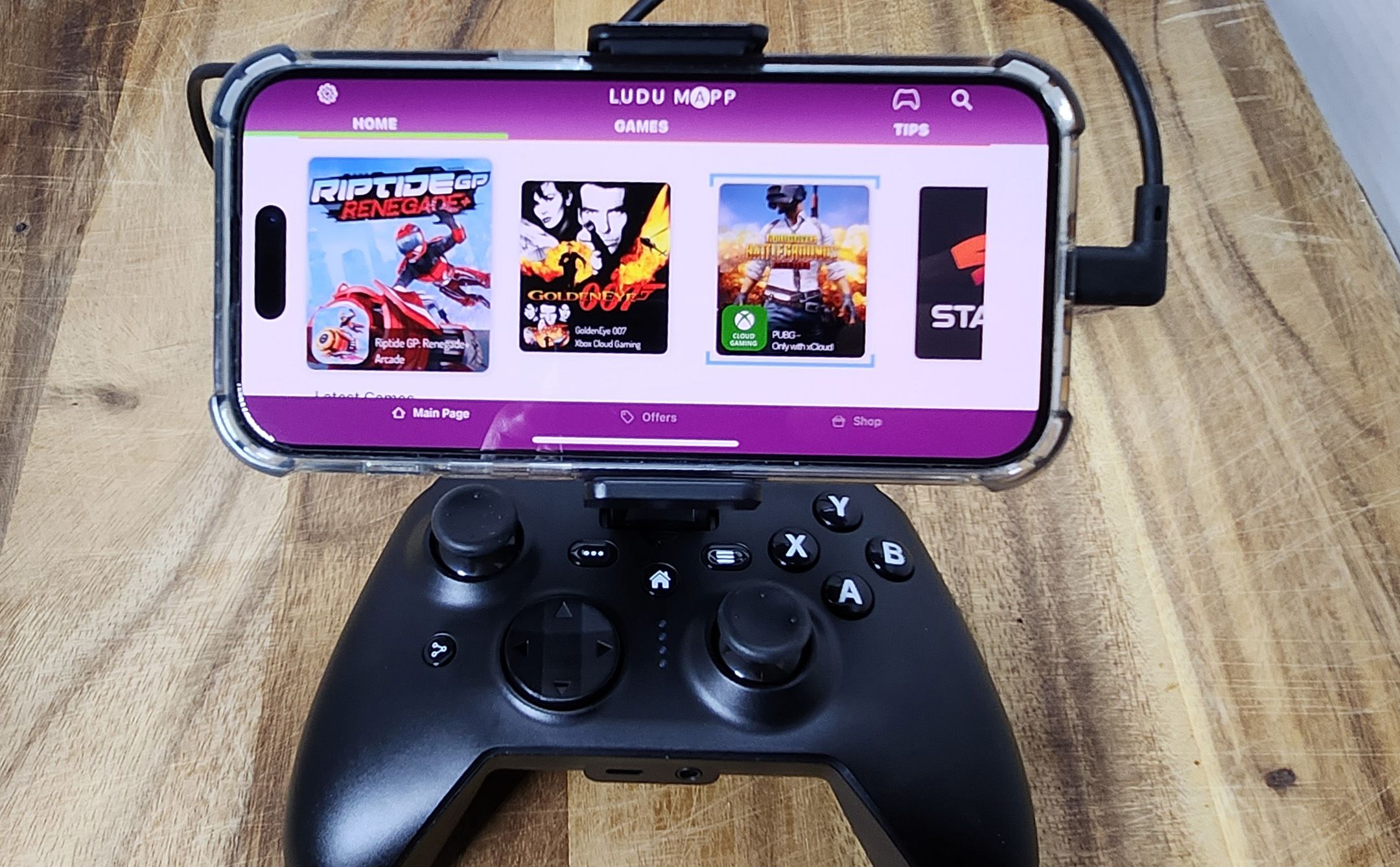 Read Time:
6 Minute, 45 Second
The RiotPWR RP1950 iPhone controller is an exciting new addition to the mobile gaming landscape. With a wired-only connection and compatibility with both Lightning and USB-C Apple devices, it offers a versatile gaming experience for iPhone users. While the controller's design is reminiscent of the Xbox controller, something RiotPWR knows a thing or two about, how does the RP1950 stack up?
I've been gaming on mobile for quite some time now. While my preferred mobile gaming device is my Samsung Fold 4, there are times when I'm utilizing my iPad, or have my wife join me on her iPhone. This is where the RiotPWR RP1950 steps in, as it was built specifically for use with iPhones and iPads. Let's take a look at the technical specs of the controller:
Technical Specifications:
Model: RP1950
Retail Price: $69.95 (Apple.com)
Input Type: Lightning Connector with Additional USB-C cable to allow you to game on an iPad Pro.
Cable Length: 24 in. / 60 cm
Connections: Lightning, USB-C
Height: 2 in. / 5 cm
Length: 4.8 in. / 11 cm
Width: 6 in. / 15 cm
Weight: 10 oz. / 280 g
Analog left and right joysticks
Digital A,B,X,Y face buttons
Digital L1, R1 bumpers
Analog Hall effects L2, R2 triggers
Digital L3, R3 clickable thumb-sticks
Digital D-pad
Option, Home and Menu buttons.
Zero Gravity device holder (patent pending)
Upon unboxing, you'll find the controller itself, a phone holder, and a USB-C cable. One downside is the lack of a physical manual, which would have been helpful for understanding the cable-swapping process. When I noticed that there was a USB-C cable, I immediately wanted to see how to swap it out as there appeared to be a nonstandard connector on the controller end of the USB-C connnector, despite having a lightning cable port at the bottom of the controller. Luckily, you can download the manual online, which I recommend doing to avoid any confusion, as it has a lot of helpful information that we'll get into shortly.
Familiar Feeling Design
The RP1950's design combines the familiar layout of an Xbox controller with some noticeable differences, such as the inclusion of a share button underneath the left thumbstick. The center of the controller features a cutout for the phone holder, that is hidden by a soft rubber cover, which is a practical and space-saving solution for mobile gaming. Most mobile controller adapters attach to the outside of the controller, and you have to deal with them shifting if you don't tighten them enough. The Zero Gravity device holder actually works really well in that regard. You can only fit the holder in one way, which should prevent any confusion that you're doing it wrong.
At the top of the holder there's a place where you can thread your controller wire through, so it doesn't get in the way of your screen. There are no screws that you have to fuss with, once you get your phone in, there is enough resistance to hold your phone steady, even after several hours of play time. Placing your phone in the holder is simple, and standard for most phone holders – you simply slide the holder out to the width of your phone and insert the phone in.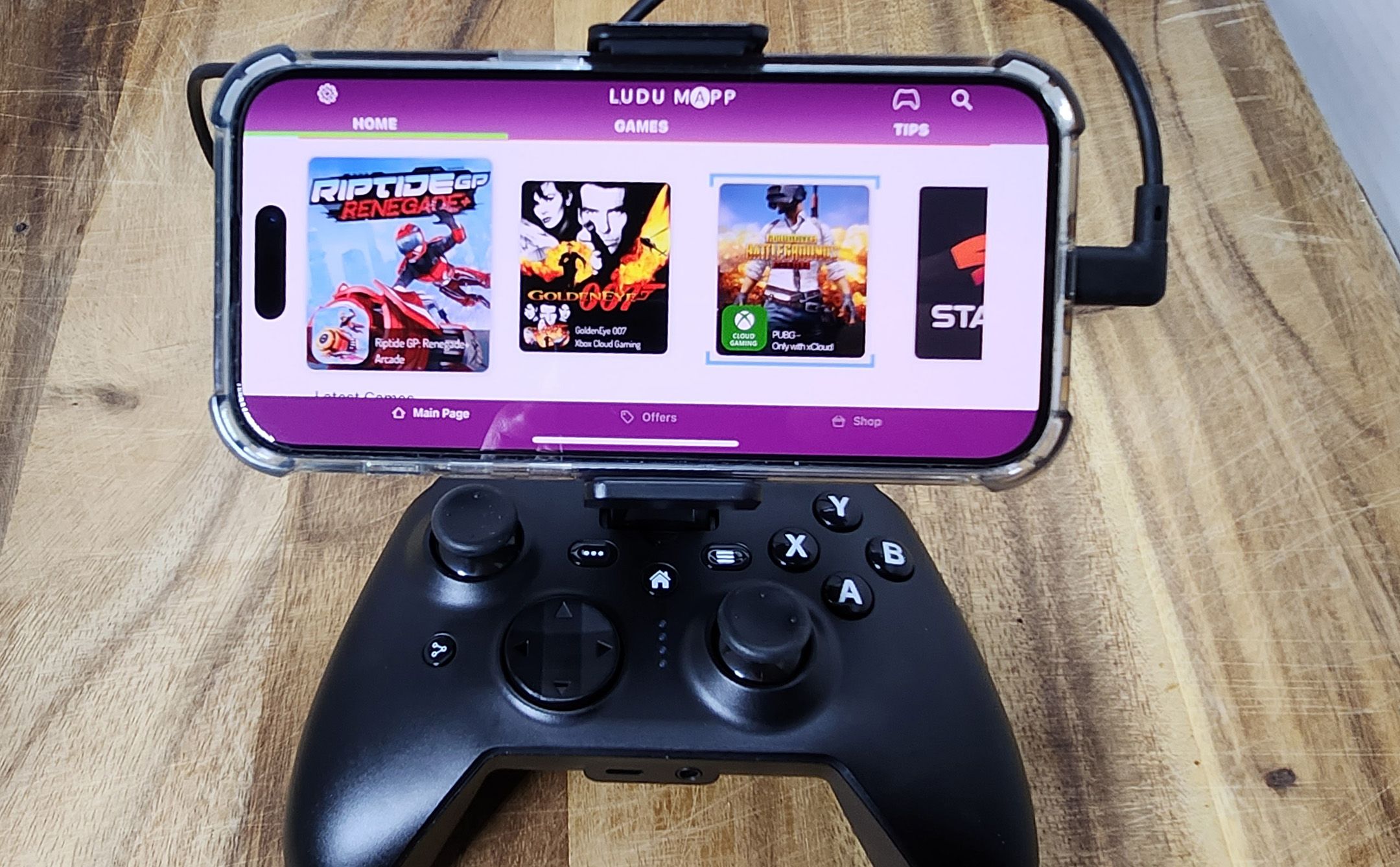 The Lightning cable comes attached to the controller, but if you need to switch to a USB-C connection, you can do so by pressing a small pin in a hole in the back of the controller. This process could be more user-friendly, but it's manageable with the help of the downloadable manual. Another feature that may throw a curveball to some people would be the lightning cable at the bottom of the controller. At first I was confused on why they have the lightning cable connector, because it wasn't there for the USB-C connection, and you didn't need to charge the controller itself because it wasn't a wireless controller, but it quickly made sense after a few hours of playing. The lightning cable connector is the pass through, so that you can charge your device while playing. Most mobile controllers are wireless, and that means that there isn't a necessity for a passthrough charging port on the controller, but it's just good design that RiotPWR thought of this for the RP1950.
Lower Latency Where Applicable
The RP1950 controller performs admirably during gameplay. The D-pad is notably smoother than the official Xbox One controller's, giving it a more fluid feel, albeit with slightly less tactile feedback. This may be a matter of personal preference, but overall, the controller is comfortable and responsive. The analog sticks are smooth, and in the majority of games I tested, movement felt responsive. Where I ran into some sticking points were primarily in online games where wireless latency from WiFi played a big part.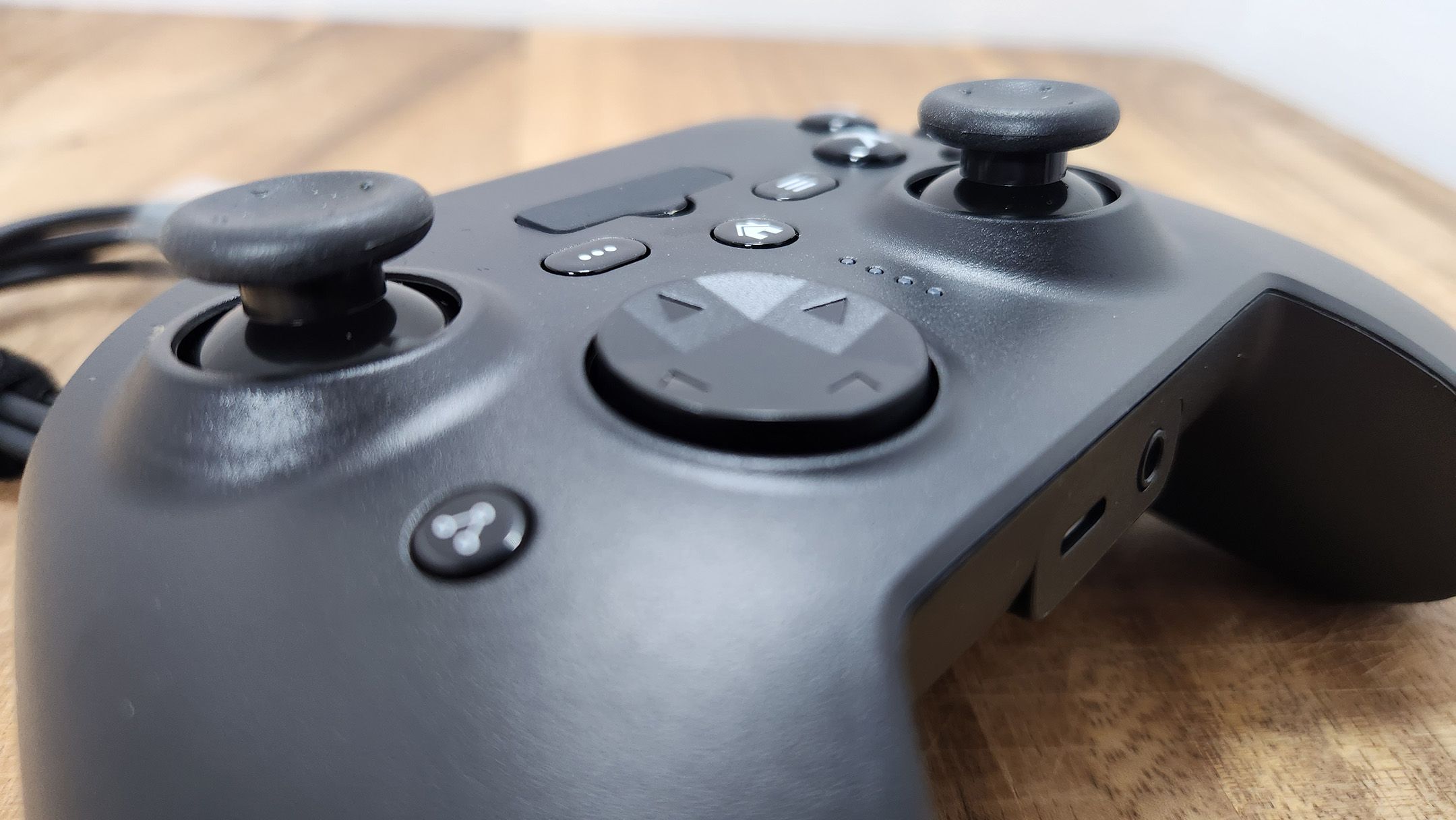 This is most notable in Xbox's Gamepass Cloud Gaming. On the official website for RiotPWR, the 1950 is dubbed as a Cloud Gaming controller, and it does perform very well in every game I tested. I have several go-to games that I like to test with cloud gaming, which include Cyberpunk 2077 on GeForce Now, and Fallout 76 on Xbox Cloud Gaming. Generally these both run very well on all of the devices I've attempted, and my iPad held strong WiFi for most of my time in Appalchia, but there were moments of input delay which you may as well get used to if you want to game in the cloud, as this happens on wired connections from time to time too – it's just far more pronounced on WiFi. But unlike other controllers where you double dip with potential wireless issues, having a wired controller cuts out one more hassle, and worked flawlessly on downloaded games that didn't go through the cloud.
The screenshot button is a welcome addition, allowing for quick and easy sharing of game highlights with friends. However, its location underneath the left thumbstick may take some getting used to, as it's not a standard placement for buttons, but after a while I started to feel like it was a really good use of controller real estate. I wouldn't be against more controllers making use of the area just south of the left thumbstick. Finally, it's also worth noting that, when you plug in the RP1950 for the first time, it will request you download the Ludu Mapp application. It's basically a game store that works really well with the controller, so that you can navigate the store without having to swipe and tap. It feels much better when you're utilizing the iPhone and phone holder, as it's awkward to try and tap the screen and hold the controller steady at the same time. On the iPad, the controller still worked well, but I still found myself scrolling by touch because I didn't have to hold the controller up to see the screen. The Ludu Mapp app leaves a lot to be desired though, with difficult navigation in general. A better search feature and some improvements to finding and trying new games would be very helpful.
Worth the Price?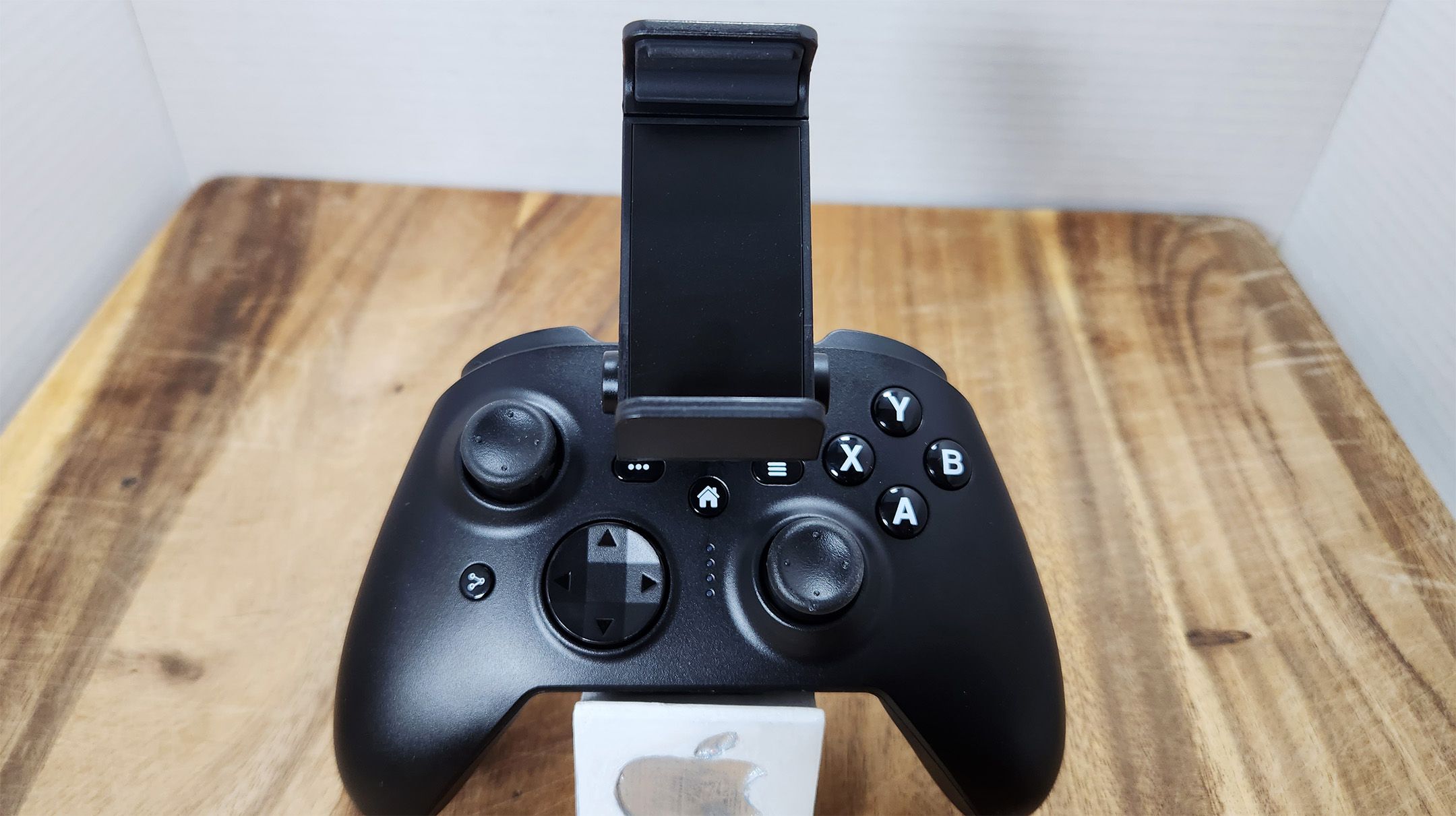 The Riotpwr RP1950 iPhone controller offers a smooth and tantalizing experience for mobile gamers. With its versatile wired connections to fit iPhone or iPad, ergonomic design, exceptional zero gravity phone mount, and a mix of traditional and a few new features implemented by RiotPWR, it's a solid option for those looking to up their mobile gaming experience on iPhone or iPad. The lack of a physical manual and the somewhat tricky cable-swapping process are minor drawbacks, but they don't detract from the overall quality of the controller. For the price, with the included iPhone mount that's actually very good as far as phone mounts go, the RP1950 is definitely worth the price for a mobile cloud gamer who wants a great experience without any of the hassle.