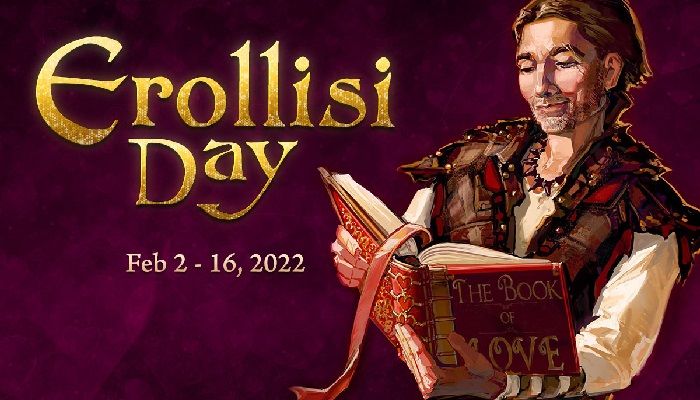 Read Time:
1 Minute, 33 Second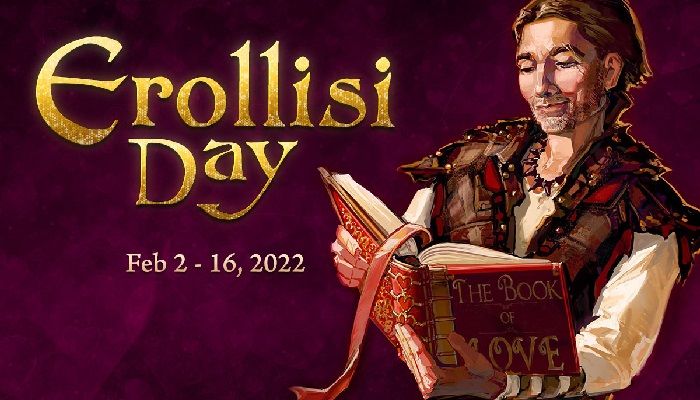 It's Erollisi Day time again EverQuest. The event returns today and comes with some quests, achievements, collections, and more in the quest to spread the love all around. Or maybe to complain a little bit.
The event is named after the Queen of Love herself, Erollisi Marr, and falls in February to coincide with Valentine's Day. There are limited time quests to take on given by the Emissary of Erollisi and Grimble Grumblemaker in the Plane of Knowledge. The first quest, "Things are Best with Friends", lets you, what else, go and make some friends. This is a repeatable quest and you'll be able to get an achievement. Take the idol you are given and right click with the idol on 10 different players until you get updates and make friends with them. It's a simple objective finding a place where you can click on 10 players and officially make friends.
The second quest, "The Perfect Companion", is also repeatable but this one requires many steps. You'll have to get special items from different NPCs all over the map and you'll have to do a minimum to fulfill the quest requirements.
Erollisi Day will also have Marketplace items, as well as achievements you can get. You'll also be able to see a glimpse of love letters from different pen pals to spark your romantic side or hate letters if you're more of the type for whom Erollisi Day is the opposite of sweet. This event has been generally the same for a while, and there's no indication of new items or quests but you can still earn loot and achievements, as well as special event rewards and items if you may not have not gotten them before.
The event will run through February 16th at 11:59 PM PST. See the announcement over at EverQuest.