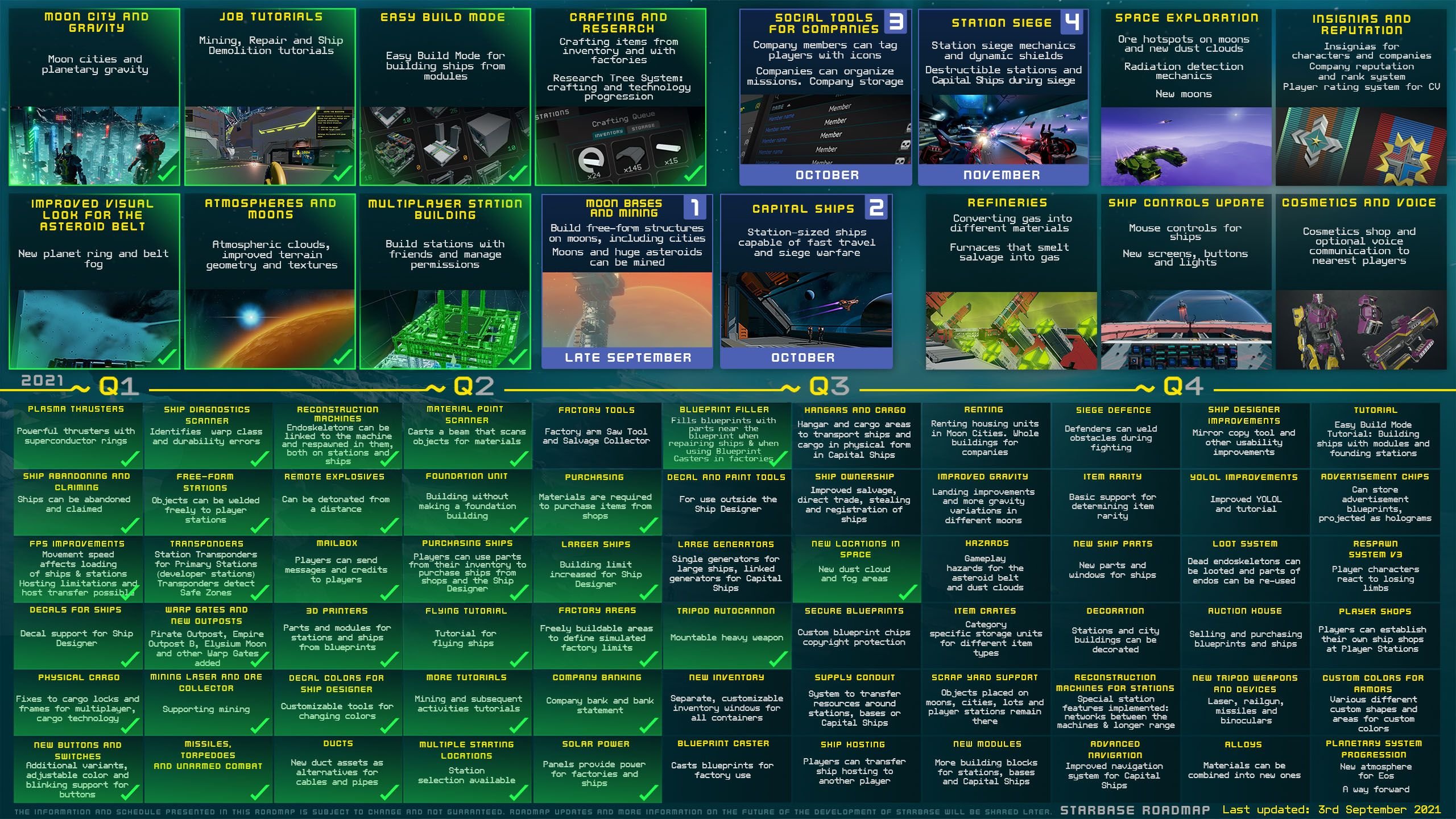 Read Time:
1 Minute, 38 Second
The voxel-based space MMO Starbase has fallen a little behind schedule with some key features lately. Developer Frozenbyte doesn't want players to worry too much, so they released a roadmap detailing what has been delayed, and when players might see those features in game.
Starbase hit early access back in July, and has had a modicum of success on Steam, with over 4000 reviews, all predominantly positive. Despite the community generally loving the game, the team at Frozenbyte has been forced to delay some key features that were intended to be implemented already. Below are the features set for delay, and when the team plans to get them in game:
Moon Bases & Mining were targeted for August, now planned for end of September
Capital Ships were targeted for August, now planned for October
Social tools for companies were targeting September, now planned for October
Station Siege was targeting September, now moved to November
While some may be a little disappointed that they won't see these features sooner, Frozenbyte wants to ensure that when these components finally do hit the game's live build, that they've been vetted to the best of the teams' ability. These key features are just a few of the many planned key aspects of Starbase. Space exploration, refineries, a ship control update, and cosmetics and voice acting are all still on the list to get done throughout the remainder of the year in the 2021 roadmap.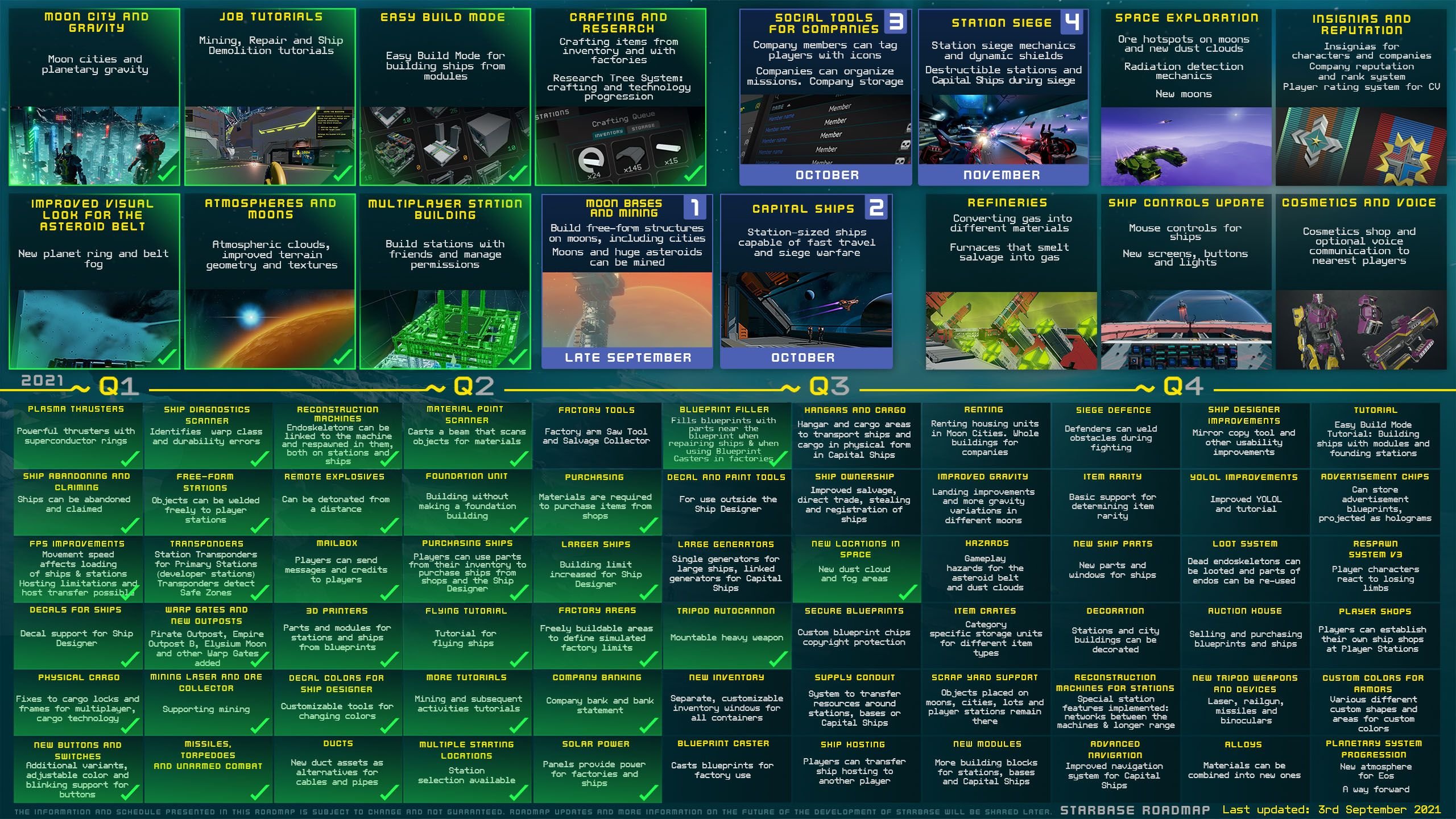 Starbase is a single persistent universe where players will be able to mine destructible voxel-based environments, design their own ships and devices, and engage in exciting FPS-style combat. Frozenbyte, the developer and publisher of Starbase plans to keep the game in early access for no more than 2 years, and aims to polish the game to a AAA level by completion. Judging by Frozenbytes track record with beloved series such as Trine, it is certainly within their grasp to get there.