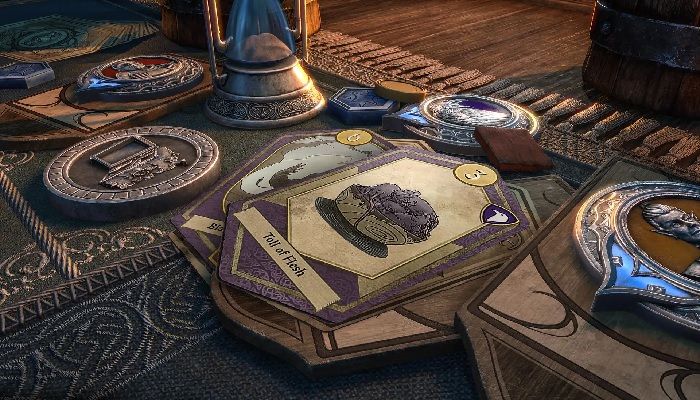 Read Time:
1 Minute, 40 Second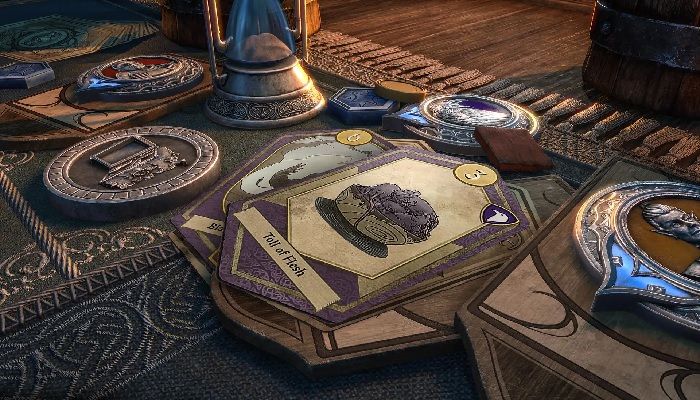 ZeniMax has discovered a new issue affecting Tales of Tribute after today's Update 35 for The Elder Scrolls Online. The issue is affecting ranked games only, so the issue can be isolated. Because ranks were unintentionally being dropped lower than they should be, the team is temporarily locking the current campaign until they can fix it, but still making unranked available.
When it comes to Tales of Tribute, the strategic card game added in the High Isle chapter this year, this new issue arose with Update 35, which went live today. Some players reported seeing their ranks dropping without a known cause, and once an issue was definitely confirmed, ZeniMax locked the campaign until further notice. They will keep casual matches open if you need your Tales of Tribute fix or want to hang out with Braghas a little more.
In the meantime, the Elder Scrolls Online team is working on a hotfix for the issue. Because of this issue popping up now, the team will also get a chance to try and identify the issue before fixing it and reopening ranked Tales of Tribute matches on PC, Mac, and Stadia, in an effort to be sure that the bug doesn't follow the Update 35 release on consoles later on.
That explains it! I noticed my rank was lower this morning and was so confused. Excited for it to be back up ??

— HyperPixie ?????? (@HyperPixieGames) August 22, 2022
Once they do have a fix created and ready, and it goes out, their plan is to unlock the campaign. When they do so, they will then restore the rank that every player had before Update 35 went live.
There isn't a timeline yet for the fix, but the ESO team is looking to reassure affected players that their ranks should be safe once the current campaign is safe to restore and open up again.
You can follow the updates on this Tales of Tribute issue over at The Elder Scrolls Online.