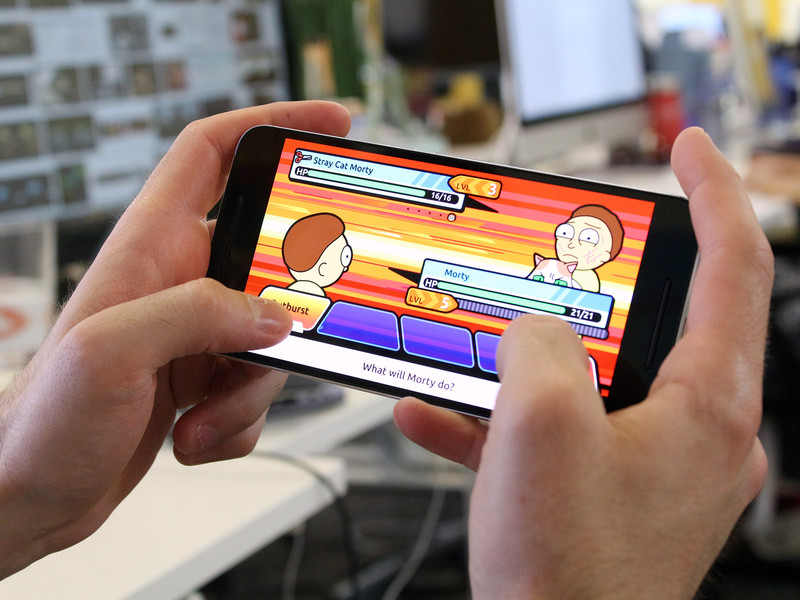 Read Time:
2 Minute, 43 Second
If you're bored and you have your phone with you, there are a variety of ways that you can entertain yourself. You can surf the web, use a variety of apps and of course, play games. There are a massive list of mobile games to choose from these days and here are some of our favourites that you don't want to miss out on.
Minecraft
Minecraft has become something of a cultural phenomenon. This is perhaps due to the fact that it is accessible for a wide range of people due to the relatively short learning curve. Most games will take a couple of hours before you can do everything. Minecraft will only take a few minutes before you get the gist of the controls. It's a great community game too, and many people have created some truly astounding things through the software. If you don't want to spend hours creating replicas of London of course, you can just avoid the creepers and do your best to survive the night, foraging for supplies.
Evoland 1 and 2
One of the biggest selling points of this is the diversity of the gameplay. From puzzles to first-person shooters and roleplay, you'll find it all on this game, and you'll probably love every second of it. As well as shifting between genres and types of gameplay, the game also changes graphics based on the type of game you're playing. This makes for a more interactive and engaging experiences that players young and old will love. You can pick up the first game for less than it costs to buy lottery tickets online for one draw. The second is a little more expensive but well worth it.
Monument Valley
Creative, innovative and unique we think this game ticks all the boxes if you're looking for something a little different and a little more unique. You will navigate paths by moving obstacles and changing different pathways around, so it's kind of like a puzzle adventure in an Escher style environment. There are two games, but both have the same style and adventure system to play with. As such, you can choose either and still have a great time playing on your phone. The first game is only a couple of dollars while the second will cost extra.
Pokemon Go
We couldn't complete this list without mentioning the AR sensation. While it is a mobile game, to catch all those pocket creatures, you do need to venture out into the real world. Take a look around and try and find where they might be hiding. It's difficult to catch the rare ones, but it's a lot of fun to try. Critics were also impressed with how quickly this got kids back outside running around. This game is completely free to play although there are microtransactions that you need to watch out for.
Riptide
Or finally, if you want to try a racing game, this is the one that we suggest. The controls are easy, the graphics are great, and the potential for repeat games is awesome. You can pick this up for a few dollars, and you'll love every minute you spend playing it.