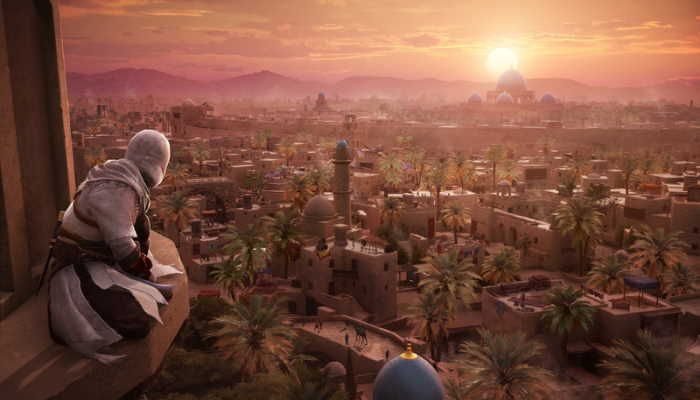 Read Time:
2 Minute, 28 Second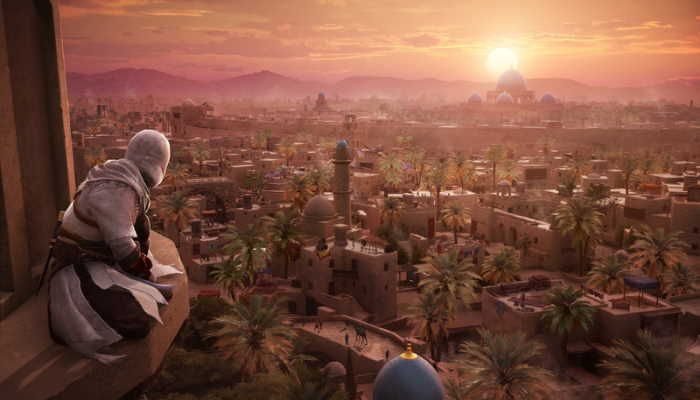 Ubisoft officially unveiled its upcoming Assassin's Creed adventure, taking the series back to its action-adventure roots. Assassin's Creed Mirage brings players back to Western Asia, this time to the city of Baghdad as the assassin Basim. Additionally, Ubisoft pulled the curtain on a few new games coming soon, including a Feudal Japanese setting.
First things first, the long-rumored (and long leaked) Assassin's Creed Mirage was officially revealed by Ubisoft with a cinematic trailer that sees assassin Basin Ibn Ishaq parkour around the buildings and rooftops of Baghdad. Basim, first revealed in the last installment, Assassin's Creed Valhalla, sees himself go from thief to one of the Hidden Ones, as players will take him on a journey set twenty years before the events of Valhalla.
The trailer itself doesn't show any actual gameplay, but there is plenty to glean from it, as well as what the team states is a more grounded, back the series roots, action-adventure title. Mirage will have more of a focus on those elements that made Assassin's Creed so popular in the early years: stealth, parkour and the all-important assassinations.
The game follows Basim as he is inducted into the order of the Hidden Ones (the order that predates the Assassin Brotherhood), as he learns from his assassin mentor, Roshan (voiced by the excellent Shohreh Aghdasloo). It'll be a bit before players can go hands on as Basim, as Assassin's Creed Mirage is slated for a 2023 release.
Experience the full Shinobi fantasy in our future open world RPG title set during Feudal Japan: Assassin's Creed Codename RED.#AssassinsCreed pic.twitter.com/vr15LIvjej

— Assassin's Creed (@assassinscreed) September 10, 2022
In the meantime, Ubisoft also laid out a roadmap of future Assassin's Creed titles, including two mobile games and two standard Assassin's Creed games. Assasin's Creed Project Red takes players to Feudal Japan to live out their "shinobi fantasy," while Assassin's Creed Project Hexe simply gives off vibes that remind one of the Salem Witch Trials.
Project Red will be the next premium Assassin's Creed game following Mirage, but it won't be the only one, as Project Jade, a mobile title set in Ancient China was also announced today. While it won't follow the storyline of the protagonist of Assassin's Creed Chronicles: China, Ubisoft state that the new Assassin will be fully customizable.
Take Assassin's Creed everywhere you go with Assassin's Creed Codename JADE, a AAA RPG action-adventure game for mobile devices set in ancient China.#AssassinsCreed pic.twitter.com/MykzIZdoHR

— Assassin's Creed (@assassinscreed) September 10, 2022
Finally, we were told that another Assassin's Creed is coming down the pipeline, this one in partnership with streaming giant Netflix to be hosted on the streamer's game platform.
You can check out the full details from today's Ubisoft Forward in the embed below.