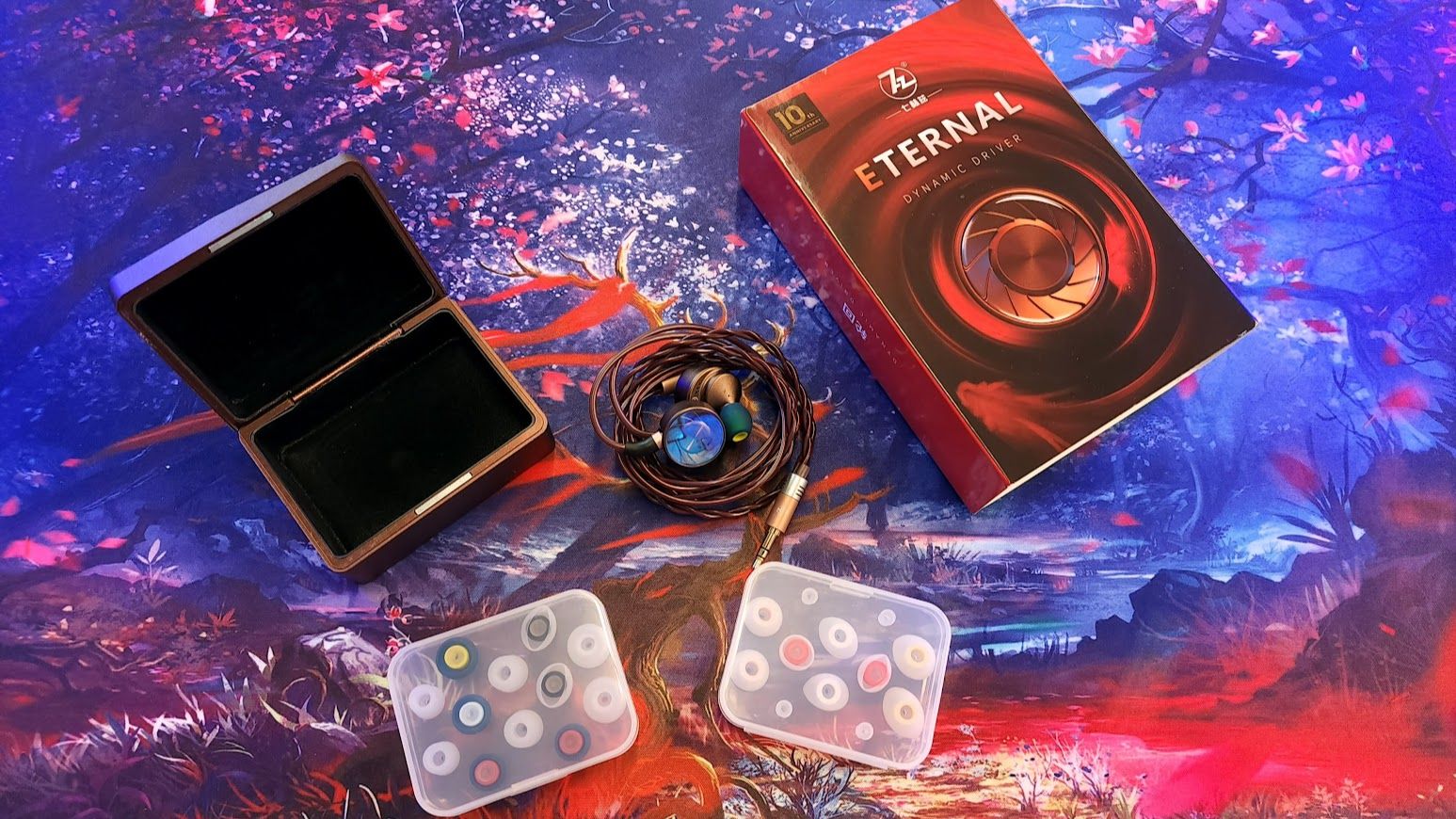 Read Time:
4 Minute, 39 Second
The 7Hz Timeless was one of the unexpected surprises of last year. It was one of the first planar magnetic IEMs that actually released with a great tuning and it remains one of our favorites to this day. To celebrate its 10th anniversary, 7Hz has unveiled its latest IEM, the Eternal. Featuring a similar circular design but flanked by gorgeous sapphire glass faceplates, it features big and bold 14.5mm dynamic drivers. Can it do for dynamic driver IEMs what the Timeless did for planars? Join us as we find out!
Specifications
Current Price: $249 (

Amazon

)

Resistance: 30ohm

Sound pressure level: 109db/1khz

Frequency response range: 10-20000hz

THD: <0.2%/1khz

Driver: 14.5mm moving coil

Product weight: about 6g single earbud

Connector: MMCX

7Hz Eternal – First Impressions and Key Features
The 7Hz Timeless have become a bit of a cult hit. Wasting no time, 7Hz has released the Eternal with hopes of continuing that trend of success. While the Timeless featured a planar magnetic driver, the Eternal uses a single 14.5mm liquid crystal polymer dynamic. This has immediate impacts on tone and timbre, but as the resurgence of single DD IEMs has shown us over the last year, that's hardly a bad thing.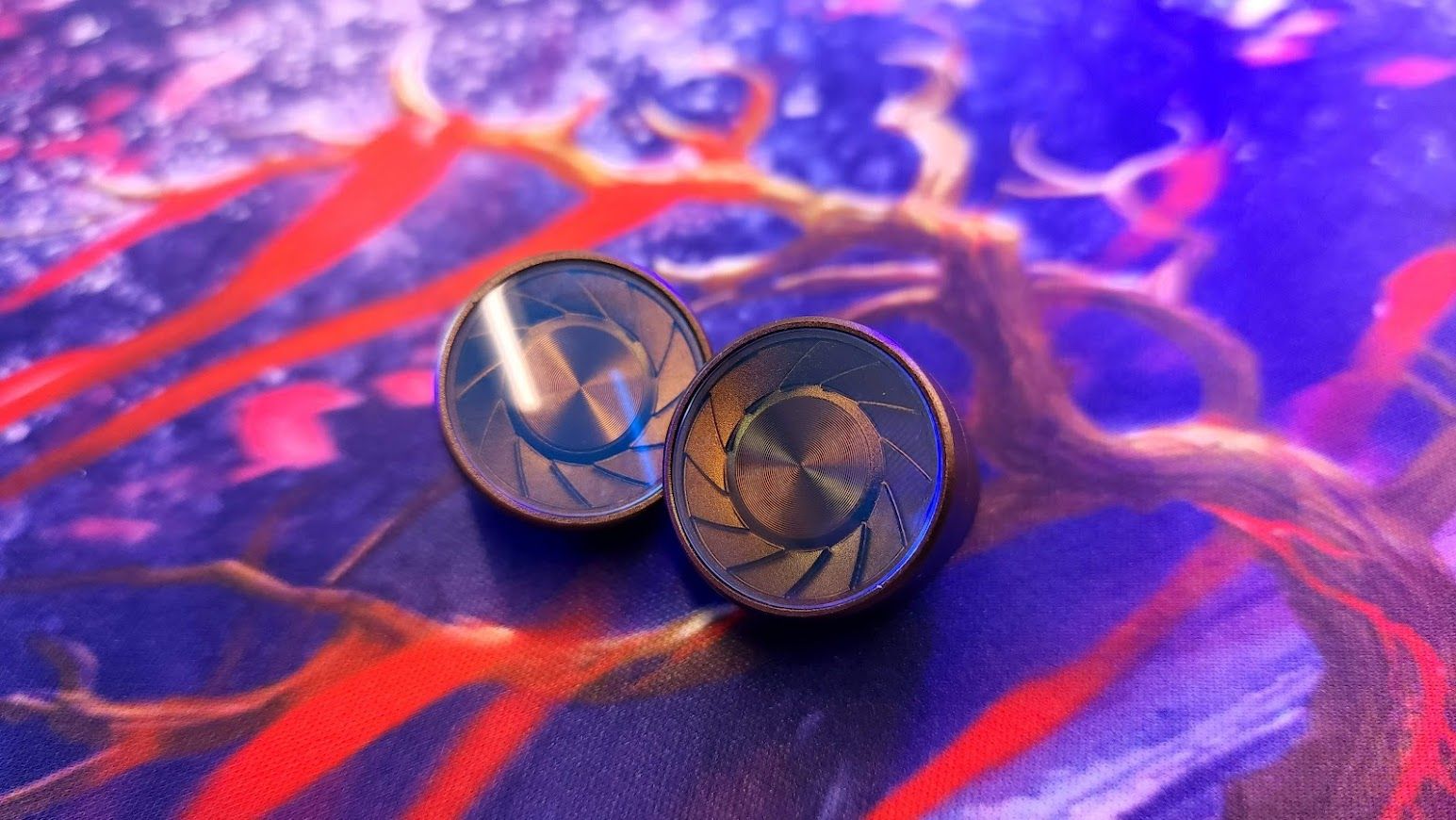 The earphone follows the same circular design sensibility as the Timeless but winds up much more visually interesting. It features a full aluminum shell (great for durability), but where its predecessor had simple, matte-black faceplates, the Eternal uses sapphire glass. Underneath is what appears to be a dynamic driver but is actually just for looks. The earphone is also colored burgundy, tending closer to a red-tinged brown.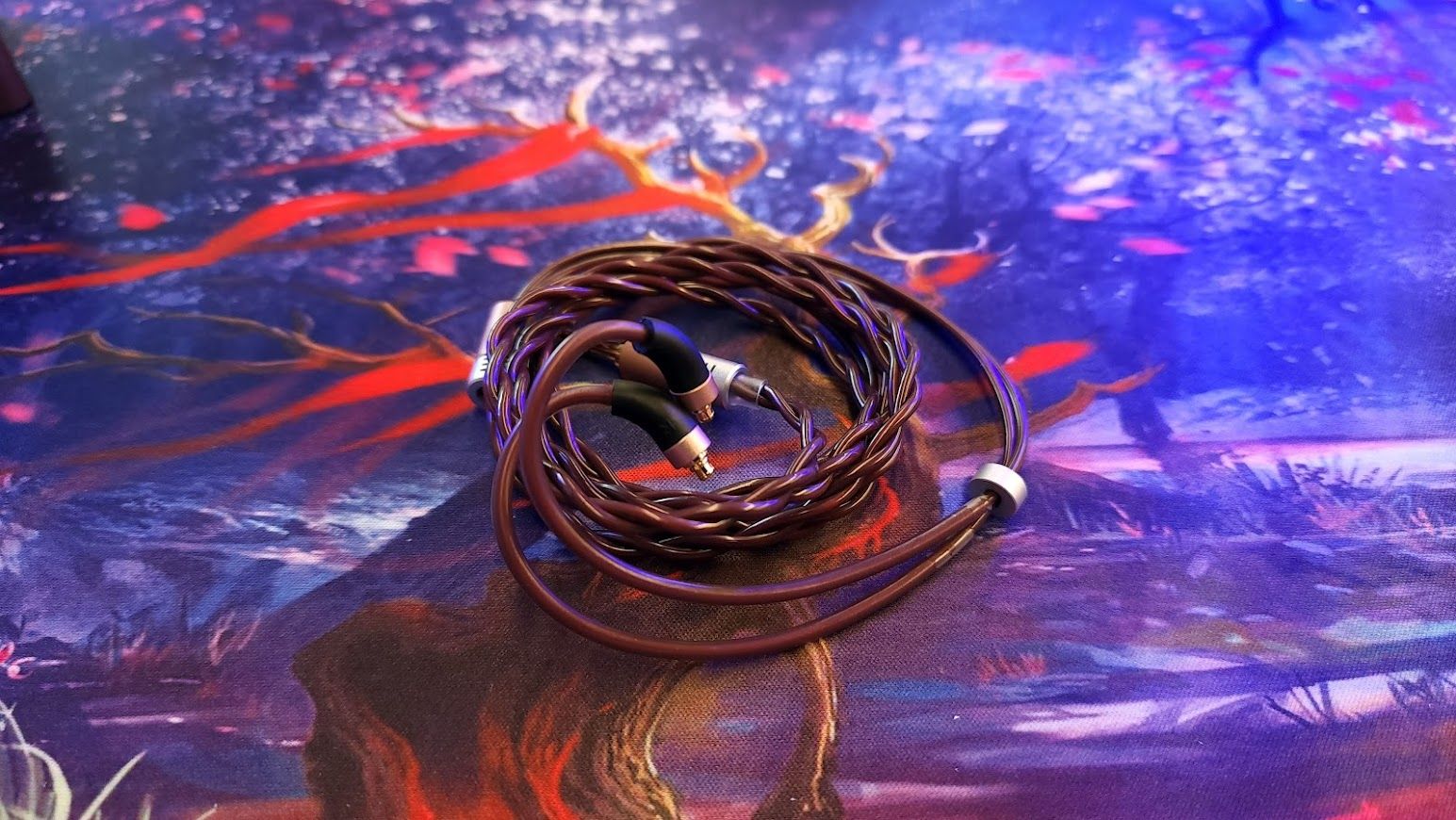 Inside the box, you'll find a matching cable and travel case. The case is also made of aluminum and is quite large. It's clearly not designed to be slipped into a pocket but can be thrown in a bag where it will remain closed thanks to a powerful magnetic clasp. Also included in the box is a selection of silicone ear tips of different sizes and firmnesses.
7Hz Eternal – Fit and Comfort
The 7Hz Eternal are comfortable, but only if you choose the appropriate tips. Despite the large circular exteriors, the inner portion of the earphone is contoured to match the contours of your ear, allowing them to secure in the ear canal and rest in the concha. If you have smaller ears, it is still possible for the outer circles to make contact, however, and could make them uncomfortable for some users. I did not experience this and found them easy to wear over longer listening sessions.
7Hz Eternal – Listening Impressions
All listening was conducted using a mix of the Xduoo XD-05 Plus and the iFi Go Blu. Sources were Spotify on Very High audio quality and high-resolution local files.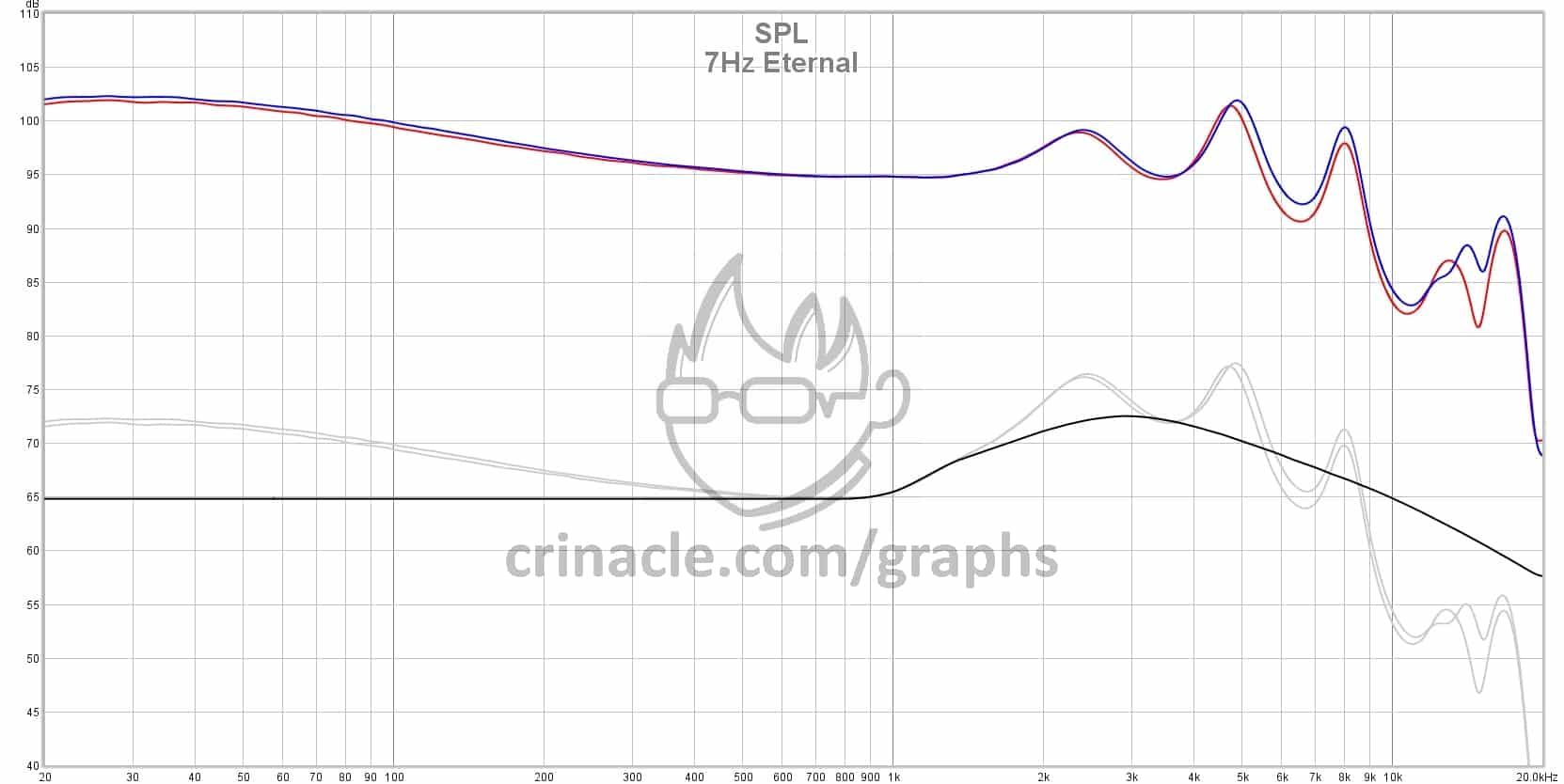 Bass: The low-end on the Eternal is an improvement on the Timeless. Thanks to its large dynamic driver, bass notes have plentiful body and detail. They lack some of the slam of the Timeless and other single DD IEMs but have enough punch to give songs like Ed Sheeran's Overpass Graffiti thump. Bass and sub-bass have been accentuated but not overly so. Bass plays into a larger sense of balance these IEMs deliver, but I enjoyed the extra emphasis on the body of the songs and games I was listening to.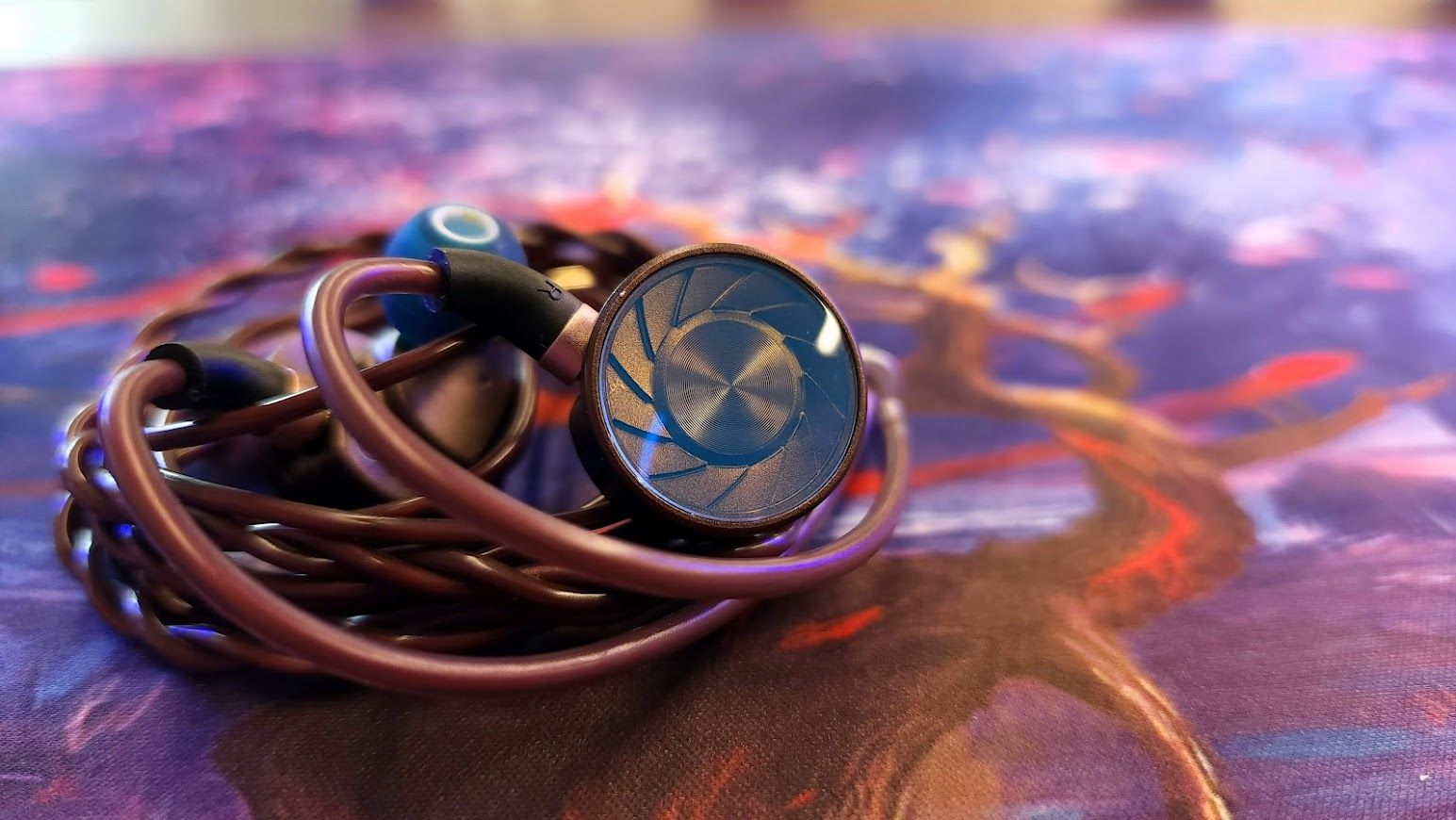 Mids: Mids are very neutral with the Eternal. This has the effect of making vocalists sound more relaxed. Instruments come through cleanly, but distorted guitars sometimes get an odd fringed quality to them, like the Eternal is drawing out more dirt from the effect (Coheed and Cambria's Dark Side of Me is a perfect example of this). I would have preferred the mids to be a bit more accentuated, drawing out a bit more detail in this register.
Treble: Highs on this set aren't very impressive. They don't lend the set much sparkle or air and simultaneously make high hats and cymbals sound sibilant. After 30-40 minutes of listening I need to take a break if the track or game hits the right notes to elicit this effect. As a fan of heavier guitar-driven music, I hear it often, which had me changing my listening habits throughout testing.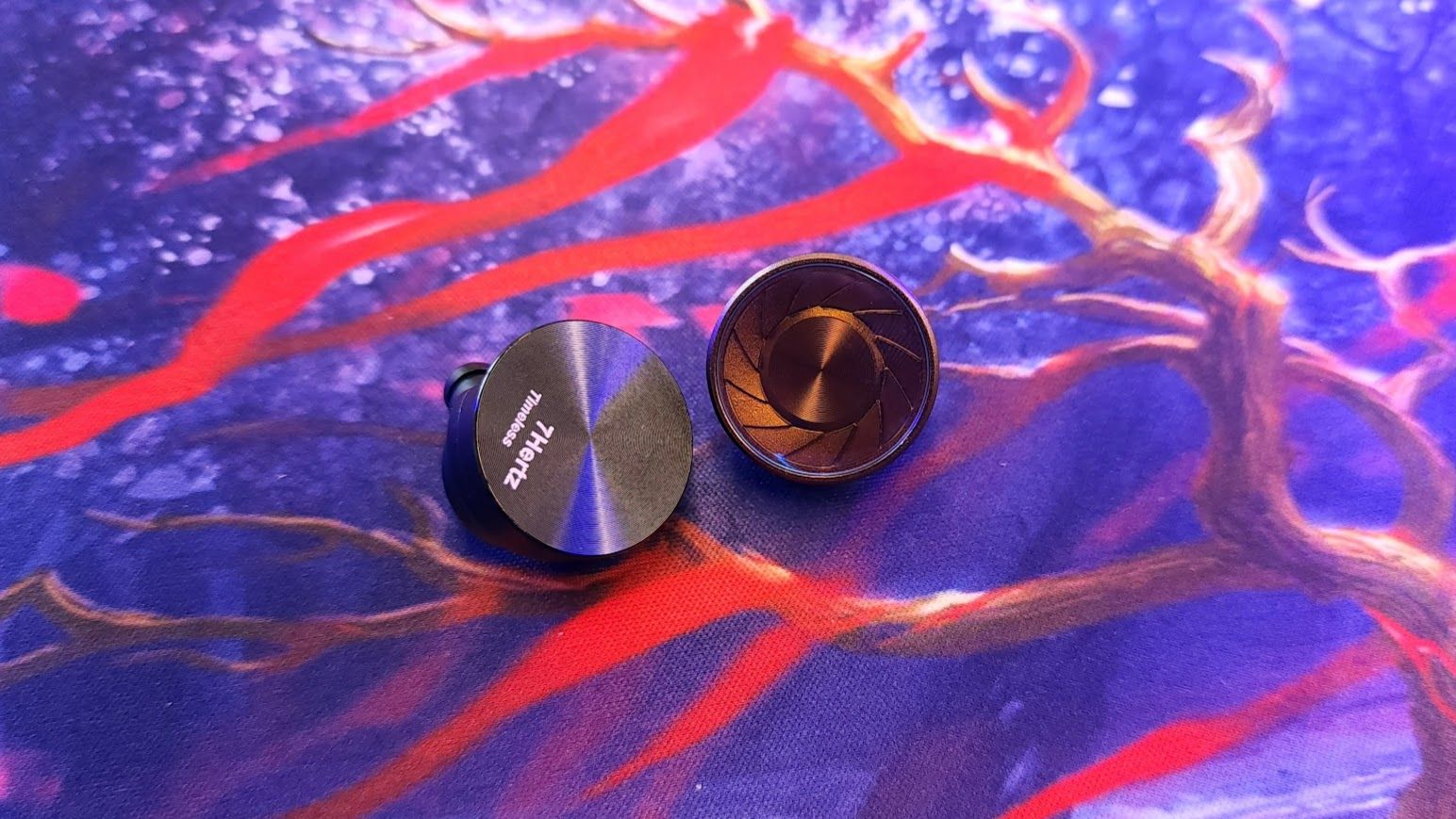 Soundstage/Imaging: Soundstage and imaging on the Eternal fall in line with expectations for a $249 IEM. Placing instruments and sources is easily done, but the head stage is fairly constrained. It's not compressed but won't surprise you with sounds that appear to come from outside of your head. For that reason, I wouldn't pick these up with gaming in mind, even with Dolby Atmos enabled.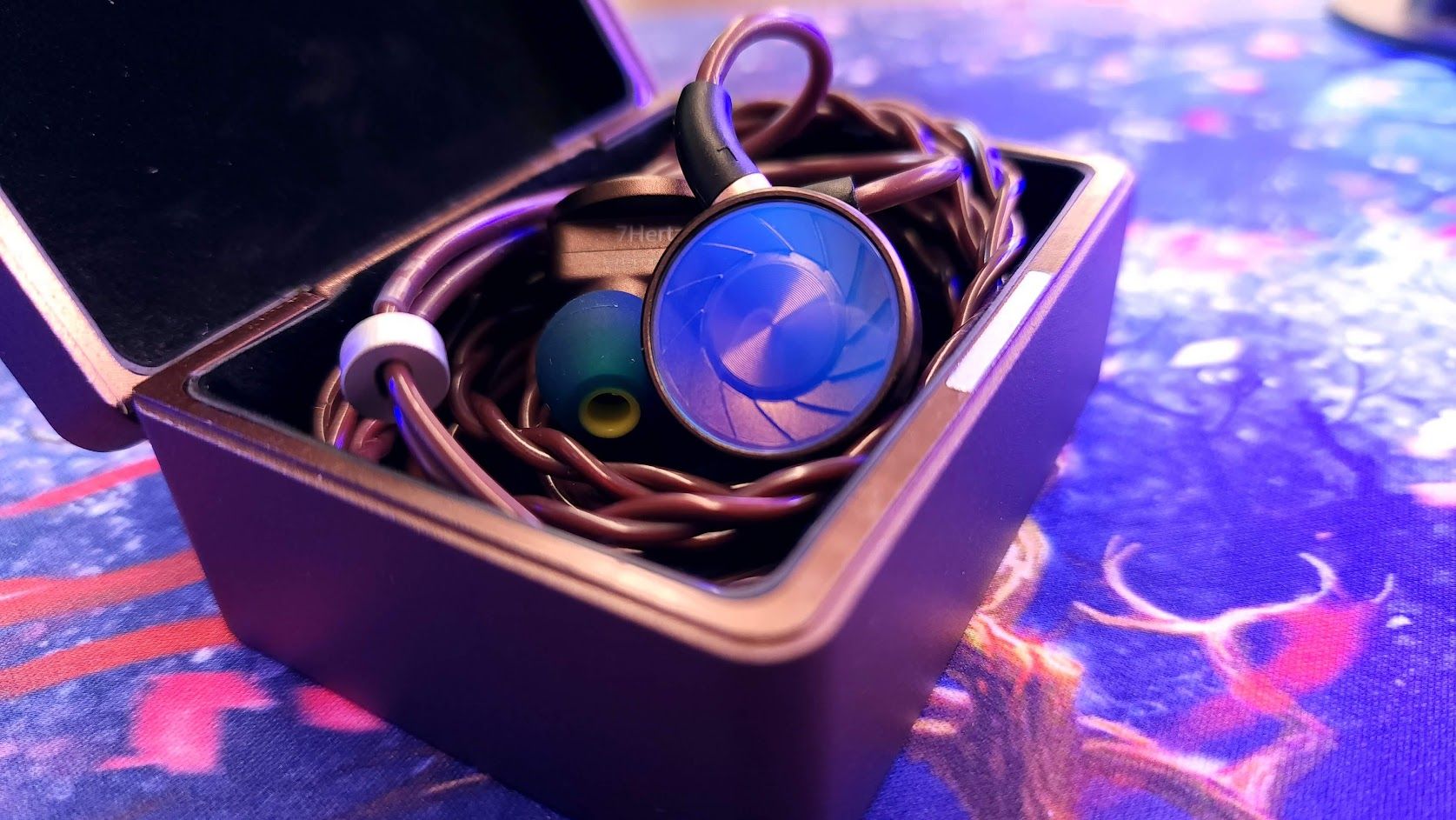 Final Thoughts
The 7Hz Eternal isn't a bad set, but it's not the best choice at $249. The issues I found with tuning can be corrected with EQ, but at the current price, it just doesn't make sense to pick up. For $60 less, the Moondrop KATO offers a similar single dynamic driver setup with a better out-of-box tuning. If you don't mind making some tweaks, they can sound quite good, but unless you're in love with their unique aesthetic, it's better to look elsewhere.
The product described in this article was provided by the manufacturer for evaluation purposes. Articles may include affiliate links from which we may earn a small commission to help support the site. Authors do not earn affiliate revenue or commissions.