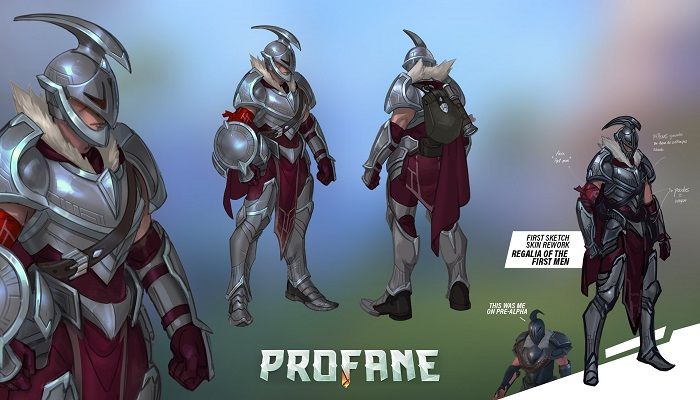 Read Time:
1 Minute, 42 Second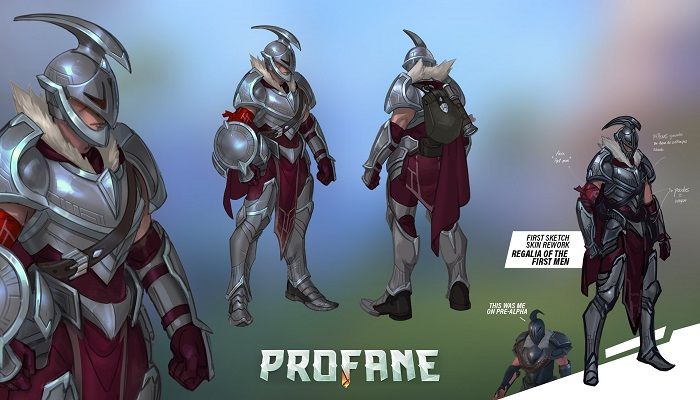 There's a new look at the development progress on Profane via another update via Twitter. This time, there's a look back at a skin redesign in the game and a request for feedback on the redesign and skins overall.
Armor skins are already present in the pre-Alpha. Because the team has been steadily revamping its art direction and pulling things together in a more consistent way, skins, including the Regalia of the First Men, a skin for plate armor (these cosmetic skins will have type requirements). The team is asking for more community opinions on the redesign and what else players might want from cosmetic skins that are planned to be available.
Perhaps you have been wondering "Hmm, how are Profane's skins coming along" ??? Oh, you haven't? Either way, here it is ??: pic.twitter.com/3Xc3EXclzT

— Profane MMORPG (@ProfaneMMO) February 4, 2022
Regalia of the First Men is a special skin that was initially given to the first players in the game who bought Founder's Packs. The team decided to bring it in to Alpha and it will also persist through the launch. The armor is detailed with special designs like a telescope on the backpack that is intended to indicate explorers and discovery. It's an important touch that the design will continue to hold. Considering that this group of players was one of the earliest groups to show faith in the vision and design the development team is going for, it's fitting and a nice nod.
One of the design complications that happened was actually to change the helmet around to go with the new shapes while also trying to maintain the original feel of the design. Creating the arm shield was Mateus, the artist's favorite,, but the team doesn't know if it's going to make it into the game as is or if there will be something else taking its place. This is another thing to give feedback on if you want arm shields.
For more on the game, you can head over to Profane.