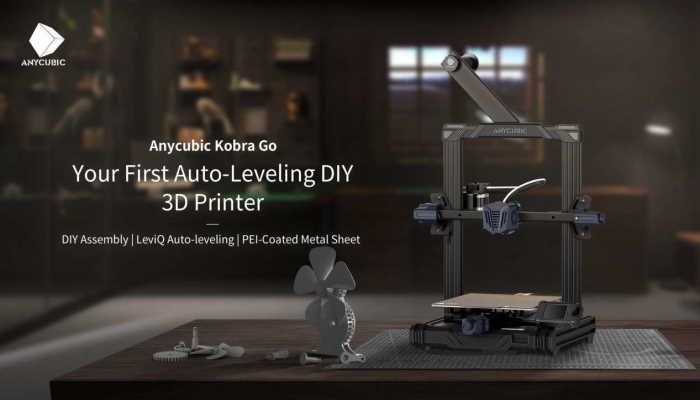 Read Time:
1 Minute, 38 Second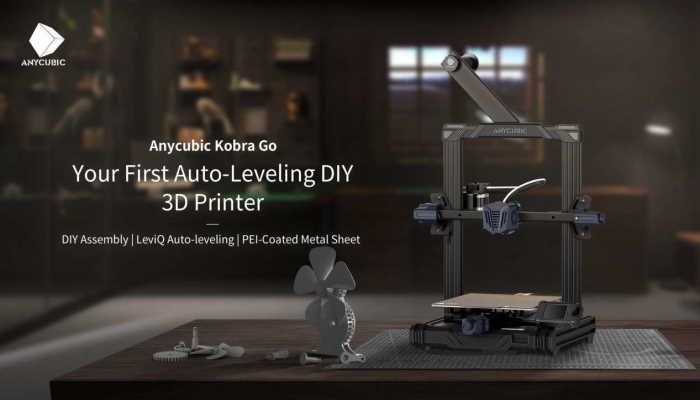 Have you been following along with our other 3D printer reviews and been curious about jumping into the 3D printing hobby yourself? Well, if you're a beginner, you're in luck! Today the Anycubic Kobra Go has started selling pre-orders with an early bird price of $189. However, this deal won't last for long! The early bird price will be around for the first 1000 units, and then we'll see it recover to a price of $209.
The Anycubic Kobra Go is slightly smaller than the Kobra and has a few new features like a Bowden extruder for faster printing and a flexible build plate for easy model removal.
With identical printing speeds, accuracy, and operating noise as the Kobra Max, the Kobra Go is looking to be a small, but high-quality unit all packed into a tiny build. This is fantastic for those just wanting to dip their toes into the printing business so that they can test out a variety of filaments and get used to the Anycubic software before they go all in. The heated bed can reach up to temperatures of ≤ 230 °F / 110 °C which may open some other filament options to try. Pleasantly surprising for such a small unit!
Kobra Go Specifications:
Early Bird Price: $189 (After preorders, $209 on Anycubic.com)
Build volume: 250x220x220mm (12.1L)
Printing speed: ≤10cm/s
Printing accuracy: ± 0.1 mm
Layer thickness: 50 – 300 μm
Operating noise : ≤ 58 dB
Nozzle temperature: ≤ 500 °F / 260 °C
Heated bed temperature: ≤ 230 °F / 110 °C
Machine Dimension: 490x445x443mm
Machine Weight: 7kg
If you're more of an Amazon shopper, the Kobra Go 3D printer will be available on Amazon on September 15th for $219, letting you take advantage of Prime shipping. Make sure you don't sleep on this deal, especially if you have someone in your life that's interested in 3D printing, because this unit could make a fantastic holiday gift.