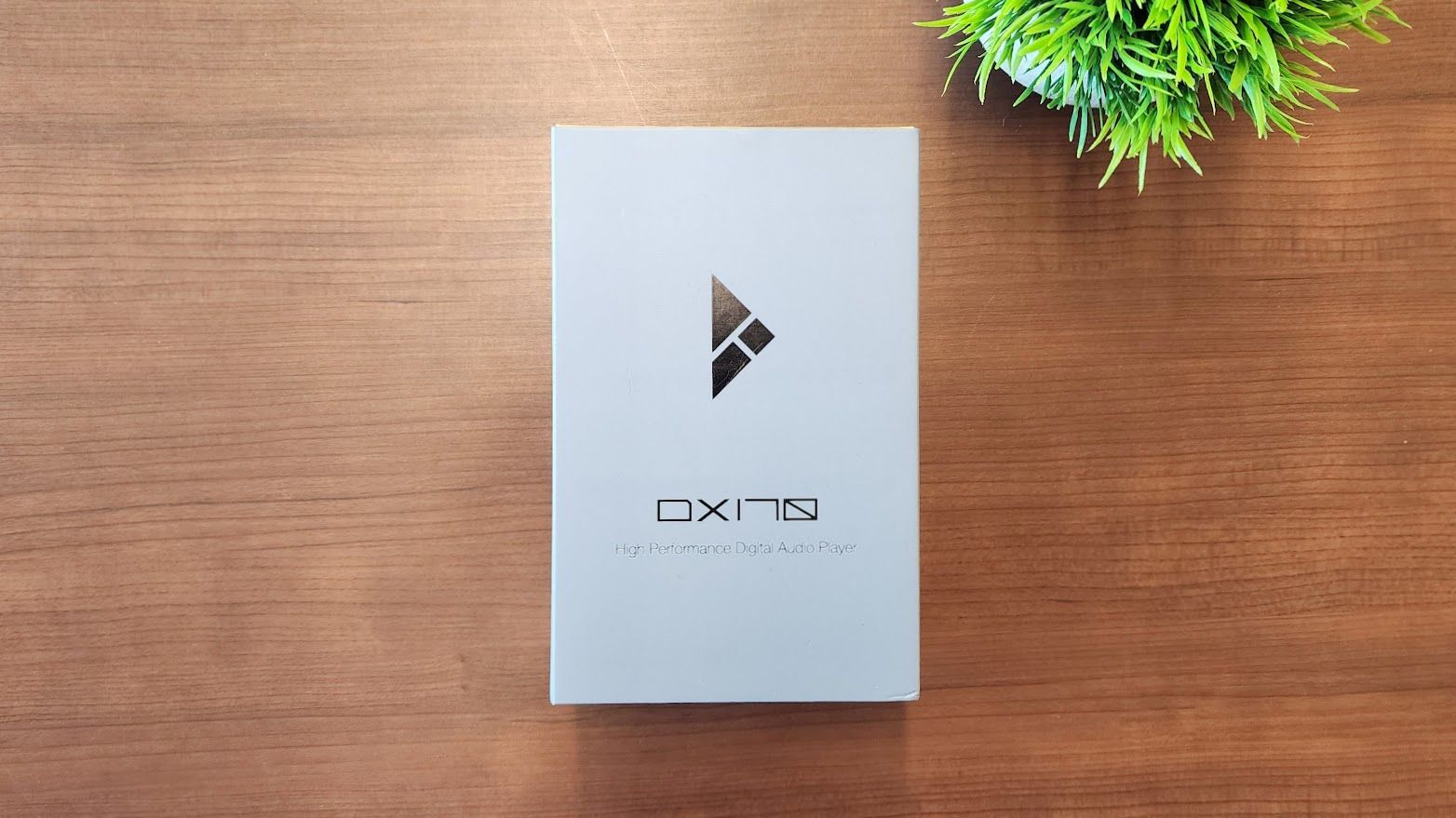 Read Time:
8 Minute, 47 Second
With the death of the iPod, digital audio players (DAPs) have a new opportunity to win over music lovers. While certainly not for everyone, there's a dedicated market that demands only the best from their listening devices, but if you're a shopper on a budget and also want access to major streaming surfaces, you should prepare for some sticker shock. The iBasso DX170 aims to tackle the middle-ground of the market, taking on the big boys in power output and features while weighing in triple digits less in your shopping cart. At $469, is the DX170 worth a buy? Find out in our review.
Thank you to Linsoul for providing the sample for this review.
Specifications
Current Price: $469 (

Linsoul

)

Model: DX170 Digital Audio Player

OS: Android 11

DAC: Dual CS43131

Output Ports: 3.5mm phone out/line out/coaxial out, 4.4mm balanced phone out, USB output

Screen: Sharp 5.0 inch, 1080*1920p, with on-cell capacitive touch panel

Sample Rate: PCM: 8kHz-384kHz (8/16/32bits)

Native DSD: DSD4/128/256

SoC: RK3566

RAM: 2G

ROM: 32G

Micro SD: Supports SDHC & SDXC, up to 2TB

WiFi: 802.11 b/g/n/ac (2.4GHz/5GHz)

Bluetooth: V5.0

Quick Charge: QC3.0, PD2.0, and MTK PE Plus quick charge, support 12v, 9V/1.5A quick charge and compatible with BC1.2 USB charge

USB DAC Function: PCM: 8kHz-384kHz (8/16/24/32bits) DoP DSD: DSD64/128

Audio Formats Supported: MQA, APE, FLAC, WAV, WMA, AAC, ALAC, AIFF, OGG, MP3, DFF, DSF, DXD, CUE, ISO

Play Time: 11 Hours (The play time varies with different resolutions and headphone/IEM loads)

4.4mm Balanced Output:

Output Level: 6.4Vrms

Frequency Response: 10Hz~40kHz+/-0.15 dB

S/N: 130 dB

THD+N: 0.00022% (no load), 0.00022% (32Ωload?3Vrms?

Crosstalk: -125dB

3.5mm Headphone Out:

Output Level: 3.2Vrms

Frequency Response: 10Hz~40kHz+/-0.15 dB

S/N: 125dB

THD+N: 0.0004% (no load), 0.0007% (32Ωload?3Vrms?

Crosstalk:-115dB

Line Out:

Output Level: 3.2Vrms

Frequency Response: 10Hz~40kHz+/-0.15dB

S/N: 125dB

THD+N: 0.00035% (no load)

Crosstalk: -113dB

Size:

124.5mm*70mm*15mm (4.9in*2.76in*0.59in)

Weight: 165g (5.82oz)
Why Choose a DAP?
Let's get the elephant out of the room. Here in 2022, digital audio players are a niche market. We know it. You know it. The manufacturers know it. At the same time, there is an still-respectable audience of people who want a dedicated device for their listening needs, separate from their smartphone or PC. This becomes especially clear when you dig further into the market and find out that many of the best headphones and IEMs only perform their best when fed more power than the average dongle DAC is able to provide.
In cases like these, many people turn to larger, more capable, and more expensive dongles. But these draw power from your phone and create a pigtail that dangles out of your pocket all day (or risks scratching your phone if not). Others turn to desktop amps and DACs and tether themselves to their PCs. Or, you might choose to use a hybrid DAC/amp that connects over Bluetooth.
But there's something special about having a device dedicated to music listening. That's it's purpose. It's built just to deliver the best listening experience, and uses components to make sure you get that higher-level sound you're looking for. There's no concern over your phone's battery or distracting notifications. And there's that satisfying experience of having your whole music library safely in your pocket, selected, controlled, and contoured through a big, phone-like touch screen.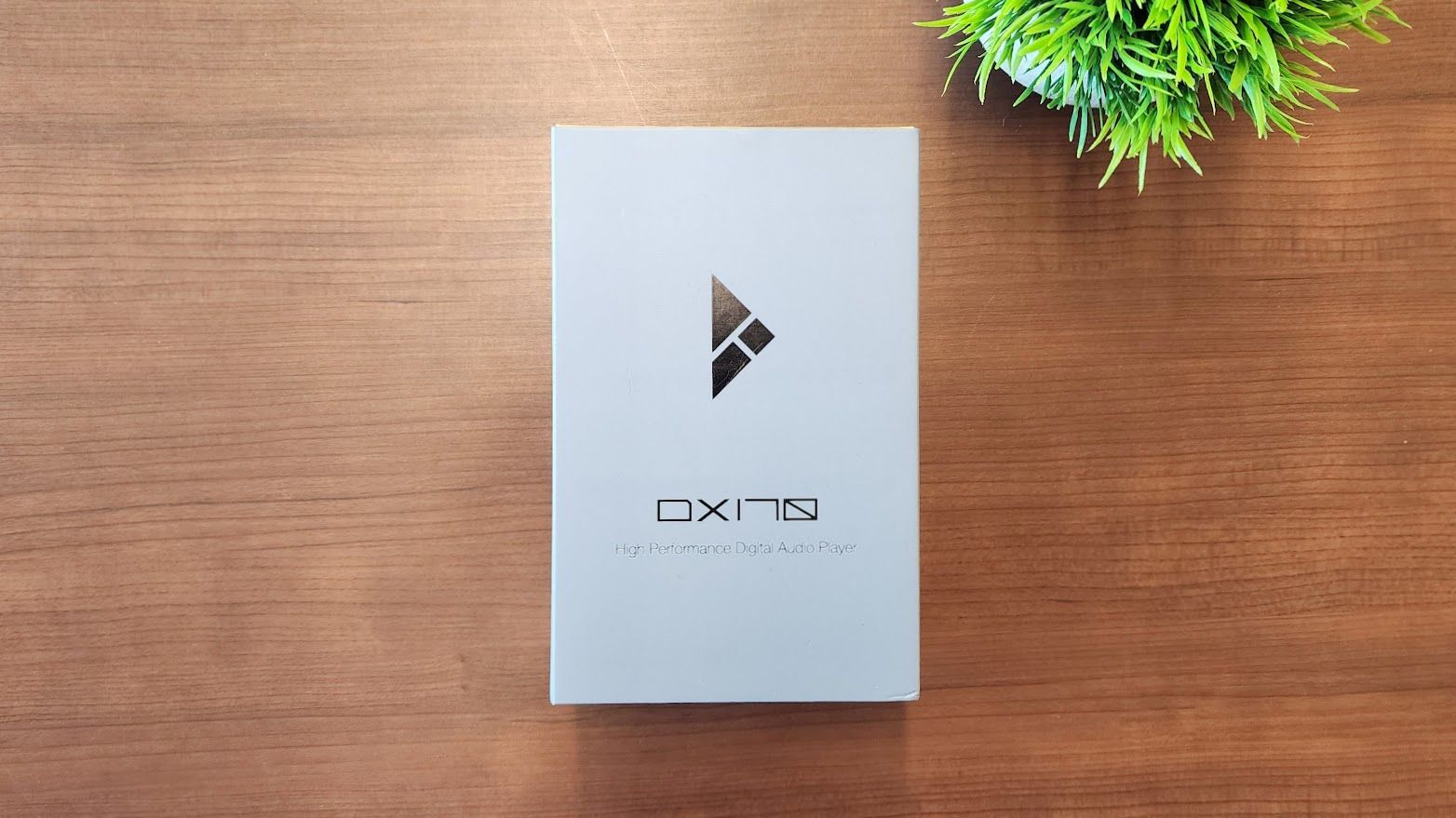 And then there's pure capability. DAPs often deliver more power than your average pocketable OTG DAC. You want your headphones to have a little more power than what they need so they can operate with headroom. You want that extra power, capable of driving your headphones to their fullest sound profile. And as a buyer spending hundreds of dollars, you demand the freedom to plug in a wide array of headphones, not just extra-sensitive IEMs because that's all the power output you have.
So, these devices have their place, but it's rooted in a craving. DAPs are the domain of people who want dedicated audio hardware, above and beyond the dongle. If you can go without a screen, there are tons of options out there that can sound just as good. But when you want the full package, like an iPod on steroids, DAPs like the iBasso DX170 are where you turn.
iBasso DX170 – Specs and Build Quality
The iBasso DX170 is more than just a standard DAP, which plays local audio files. It comes pre-equipped with Android 11 and has access to all of your favorite streaming apps. Since it's running Android, it winds up feeling like a small smartphone, so is easy to use and navigate if you're already using a droid. It also means you have access to the Play Store, so you'll have access to streaming apps and virtually any other Android app.
With that said, this isn't a device you'll want to game on while you're listening. It features 2GB of memory and a mid-range 4-core SoC. Performance is snappy enough for streaming apps and light web browsing, but more intensive tasks will cause the system to get laggy. This also occurs if you try to run too many apps at once, so I would have liked to have seen 4GB instead of a measly 2GB, but it does its job for music, which is what it's there for.
The audio components are really what matters here, and iBasso has done a great job of delivering there. It uses a pair of Cirrus-Logic CS43131 DAC chips which deliver outstanding sound reproduction up to 32-bits/384kHz, with a superbly low noise floor and vanishingly low levels of distortion. The DX170 also support all of the major files types: MQA, APE, FLAC, WAV, WMA, AAC, ALAC, AIFF, OGG, MP3, DFF, DSF, DXD, CUE, ISO. Suffice it to say, if you're wondering if the DX170 can play it, the answer is probably yes.
The DAP is also quite powerful for its size. It features of balanced (4.4mm pentaconn) and single-ended (3.5mm) outputs. The single-ended output is able to put out up to 3.2 VRMS of power. The balanced connector doubles that to 6.4 VRMS. That's enough to drive most headphones you're likely to encounter today and blows any IEM I know of out of the water.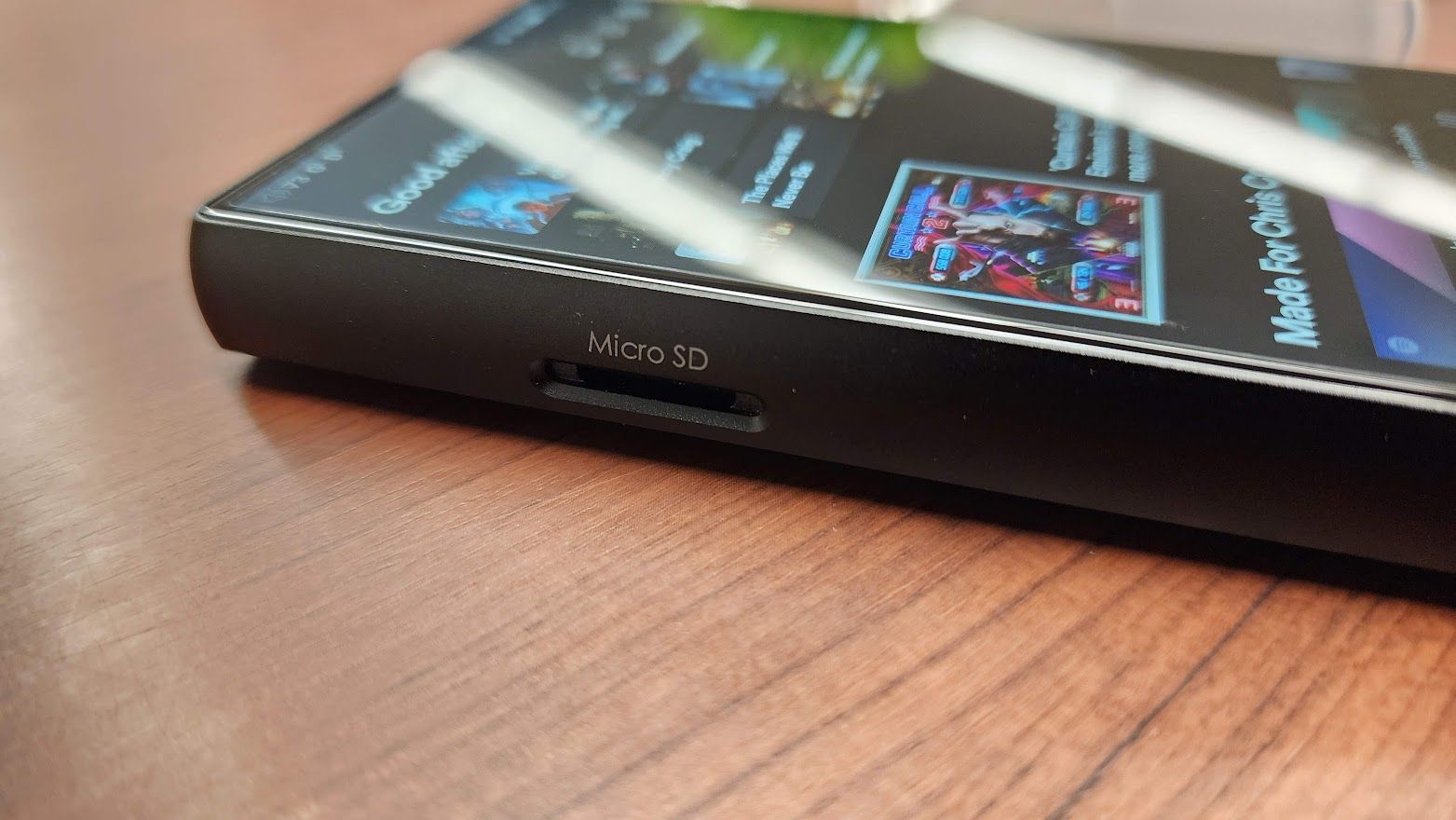 The build quality is also pretty good! It features a full aluminum chassis, which is good for durability and heat dissipation (it can get a bit warm in use). There are track controls (play/pause, next, back) on the right, as well as a metal volume wheel. On the left is a microSD slot to expand the storage from its built-in 32GB up to 2TB.
Then there's the screen. It's big, reasonably bright, and responsive. It's not as visually impressive as a smartphone with its 5-inch IPS screen, but it's big enough to be used easily and reliably, and it a nice interface to use when swiping through tracks on Spotify.
iBasso DX170 – Performance and Listening Impressions
When it comes to sound quality, the DX170 is a winner. It offers a neutral tuning and doesn't overly color your music: exactly what you want from a DAP you'll be swapping headphones with.
The resolution and detail are very good. The low noise floor means that you can hear even very faint details that would otherwise get lost. There seemed to be a bit more clarity in the mids too, with notes having a touch more of an edge, and very good articulation.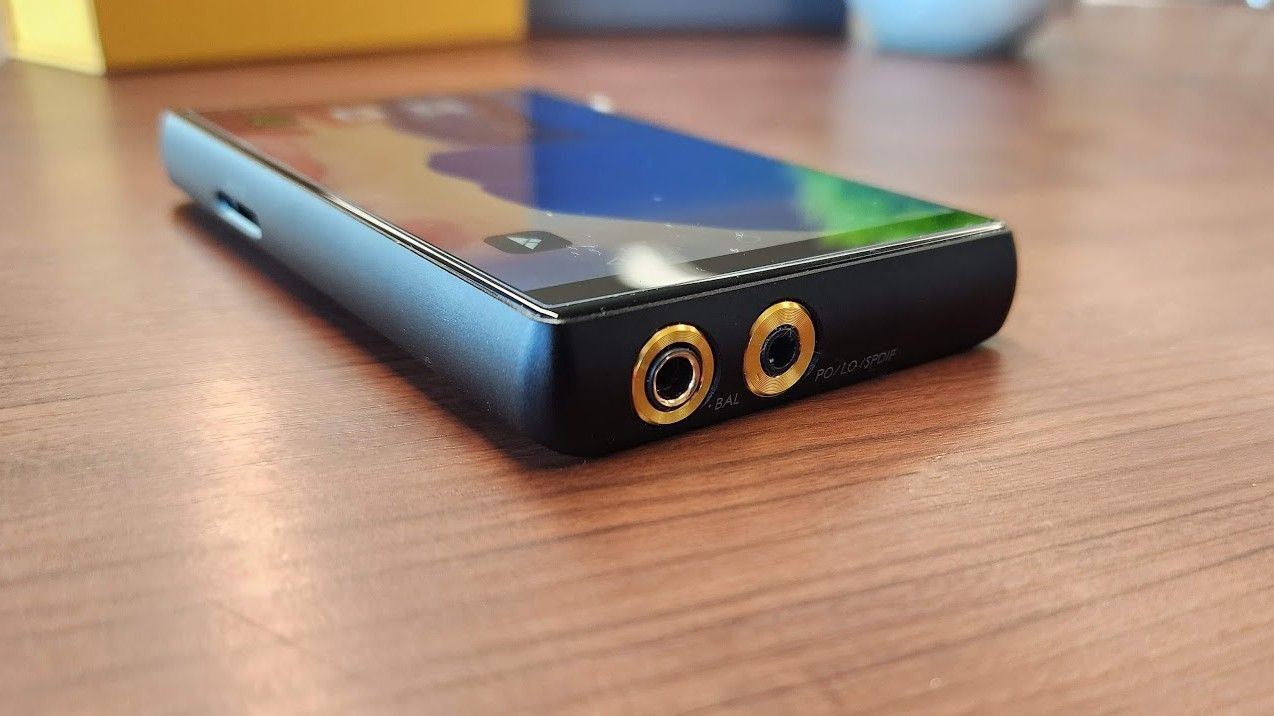 The power output on the DX170 is excellent. I was able to drive everything from my Moondrop KATO earphones to over-ear HIFIMAN Edition XS planar magnetics with no problem. You'll want to use the balanced connection with demanding over-ears, but 3.5mm is plenty for any IEMs I tested with.
Performance on streaming apps is decent. Navigating tracks and playlists is fine, but I would be lying if I said it didn't feel a little sluggish compared to my Galaxy S22 Ultra. Shocking, I know, the $469 DAP isn't as fast as a flagship smartphone. But that matters, because when you're swapping between devices, and two devices with similar operating system interfaces, those tiny bits of lag stand out.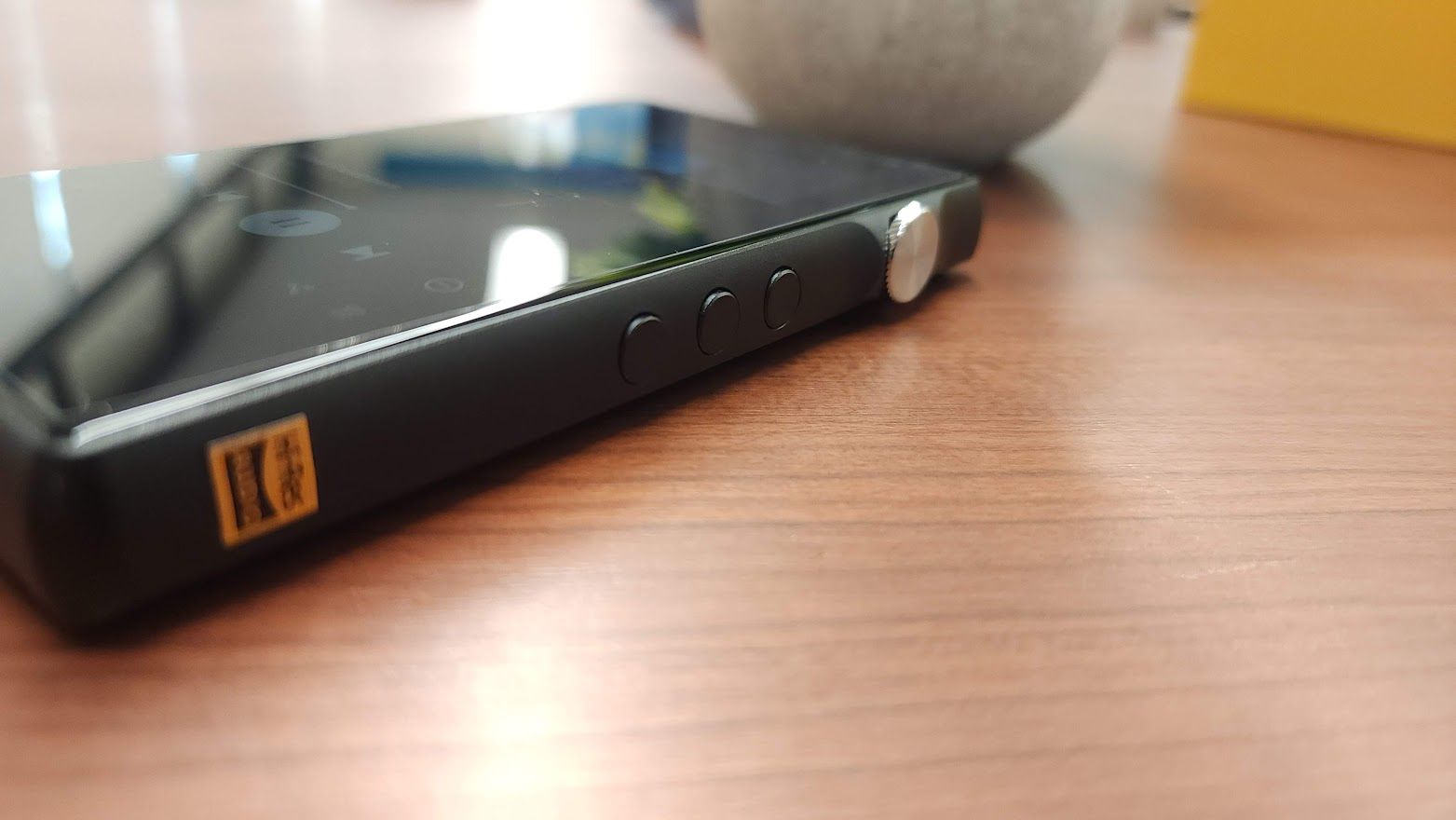 It's not game-breaking, and DAP enthusiasts have been quick to remind me that it's what I should expect at this price. Maybe so, and since it's still perfectly fine for curating, controlling, and listening to music, it's not a major drawback. It is, however, something any newcomer to DAPs should know. The smartphone standard is not the mid-range DAP standard.
The DX170 also exhibited an odd behavior with its volume wheel. Rather than scroll up or down precisely, iBasso has baked in some weird acceleration. When the screen is locked, quickly turning the wheel causes the volume to first move slowly and then ramp up quickly. More than once, I overshot the level I was looking for. Volume acceleration is a weird feature to bake into a device like this, and I can only hope it's a bug.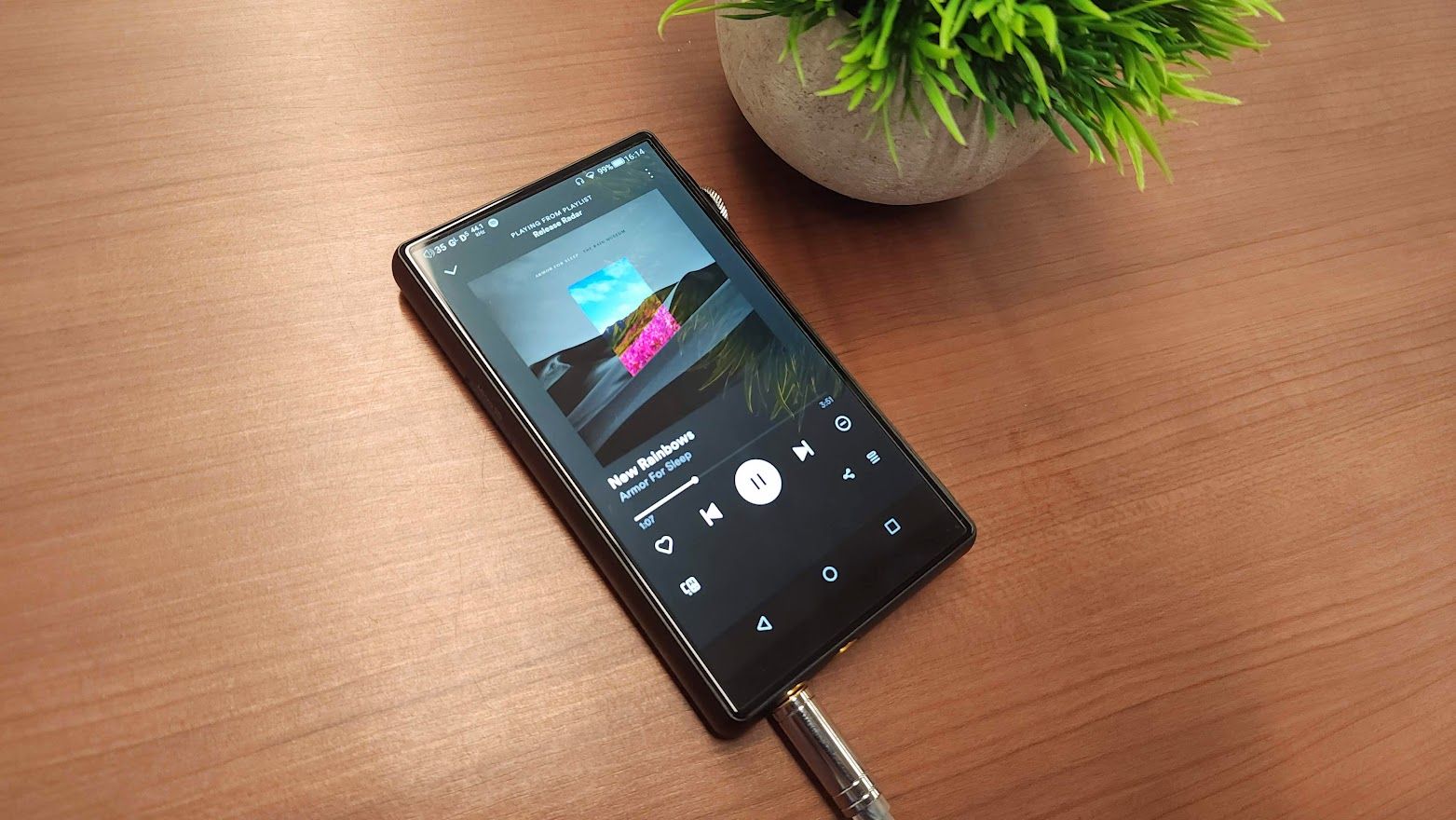 Final Thoughts
So the DX170 has it where it counts. It sounds good, has tons of power, and is overall pretty responsive. Compared to other DAPs at this price, it's a solid buy. There are some quirks that hold it back, however. Volume ramping. Minor lag when you're running too many apps or load something that's too demanding. The included case also makes it hard to feel any movement from the buttons, so I found myself mashing them. These quirks add up and hold the DX170 back in ease of use.
Overall, if you're in the market, the power, portability, and sound quality will likely win that day. It competes well there. If you're a newcomer, however, adjust your expectations accordingly.
The product described in this article was provided by the manufacturer for evaluation purposes.