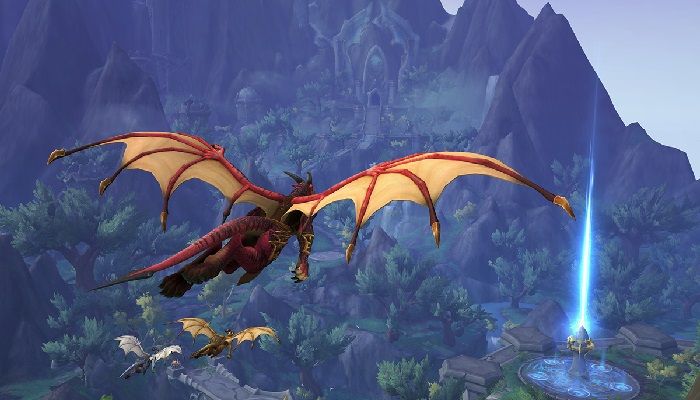 Read Time:
1 Minute, 47 Second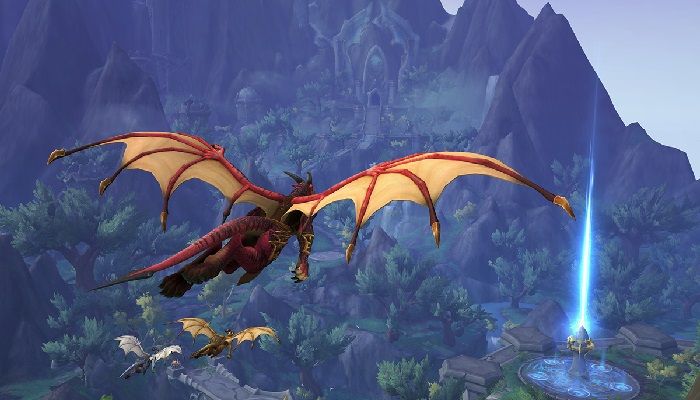 Dragonflight will welcome you back to the Forbidden Reach in World of Warcraft update 10.0.7, which is coming soon. The new max level experience will add new content to the latest expansion, focusing on finding answers to mysteries involving the dracthyr Evokers.
Expect new bosses, new storms, new loot, and new objectives to complete. The Morqut Islet will be where this new adventure begins. You'll have the opportunity to use this place as a hub, with vendors and quest givers to send you off in the right direction. As you explore, there will be new treasures and items. Exploration is meant to be quite rewarding, including by making discoveries along the way.
You can choose a faction–the Dragonscale Expedition, Iskaara Tuskar, Maruuk Centaur, or Valdrakken Accord–to support. Once you've done this, their envoy might offer you new quests on occasion, which you can complete for extra reputation and Elemental Overflow to trade for rewards. These rewards are new and include four dragonriding customizations, a Buckie battle pet, and a new mount, the Noble Bruffalon.
Those customizations will come in handy since there are new dragonriding races within the Forbidden Reach in this content update. This also includes new dragonriding abilities, as well as some potential danger as you fly around. Speaking of new dangers, there are some other folks you might meet around the new terrain that might not necessarily be friendly.
The Zskera Vault will be a randomized treasure room that you can enter and solve puzzles, defeat monsters, and figure out some mysteries inside. The vault you generate will be unique to your character, and you can complete this once a week.
To get enough Zskera keys to complete the challenge, you'll have to explore the Forbidden Reach, just another way in which exploration is going to be rewarding. There will be a new Vault Quest every week that will let you learn more lore. Success in the vaults can also lead to Primordial Stones, which will be something you can grind to upgrade other stones.
For more details, read the announcement at World of Warcraft.