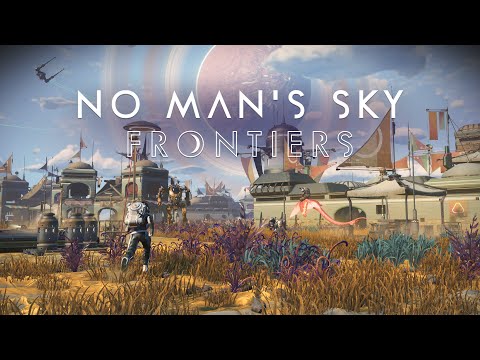 Read Time:
1 Minute, 30 Second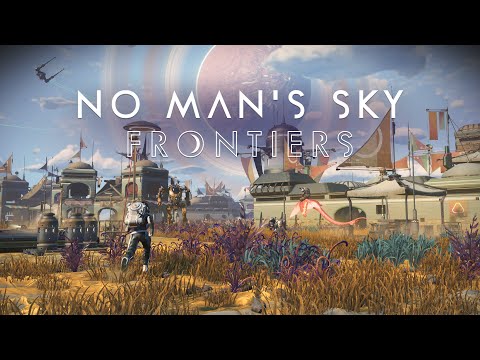 No Man's Sky has released their latest major update to their space-faring multiplayer game, update 3.6 named Frontiers. The update itself brings a multitude of additions to No Man's Sky, including a massive overhaul to base building.
The major additions to the game with this update have to do with Planetary Settlements. These settlements will populate planets, bringing more life and structure to the inhabited worlds across the procedural universe in No Man's Sky. Like the universe around them as well, settlements are procedural, making each one unique. Buildings, layouts, color schemes and more are unique to the settlement, according to the patch notes. Players can also found their own settlements, becoming the overseer of the settlement itself.
"Earn the respect of the citizens to become overseer of your very own settlement. As overseer, you'll be responsible for all aspects of the settler's lives – naming the town, choosing what to build, commissioning festivals, resolving arguments, repelling the attacks of the Sentinels, and much more."
Visually, No Man's Sky is seeing some improvements, as multi-colored nebulas take over the skies. Additionally, players who love building bases will see the menu screen vastly overhauled, bringing a new grid system, allowing faster access to the pieces you need to complete that next major project.
FRONTIERS??Planetary Settlements??Become Town Overseer??250+ new Base Parts??‍??‍??Town NPC Sim??Proc Interiors??15x Saves??Disputes??Monstrous Pets??Visual Effects??Twitch Campaign??Season 3??Space Nebulae??Base Building Overhaul??Settlement Sim??Grow + Defend Towns pic.twitter.com/RhAqnqCEvZ

— Sean Murray (@NoMansSky) September 1, 2021
You can check out Frontiers on Xbox, PlayStation consoles, as well as PC today. To check out the full patch notes, head to the official website for more details.