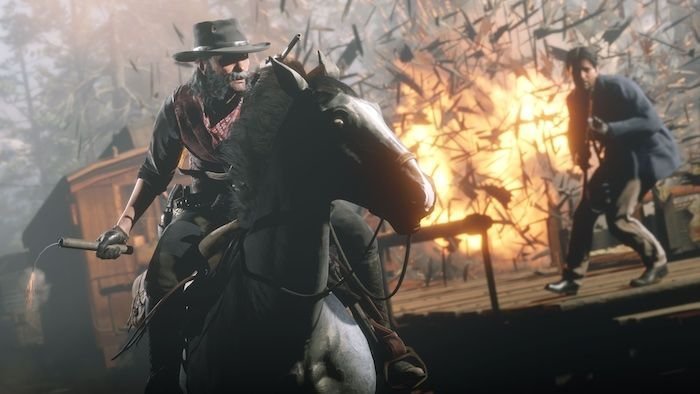 Read Time:
1 Minute, 40 Second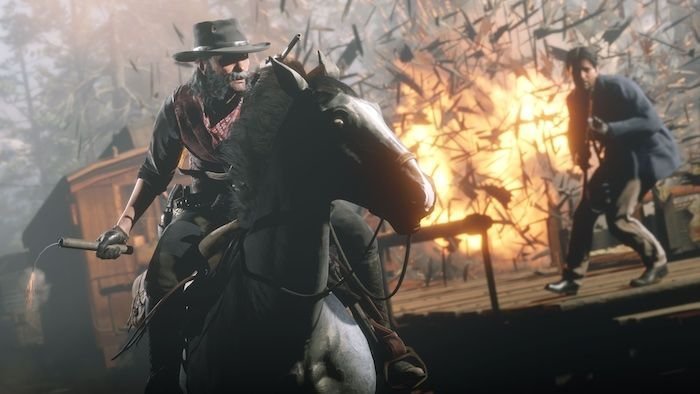 Blood Money is the latest update for Red Dead Online, while the game overall receives Nvidia's DLSS technology. Details below.
Blood Money brings the first train robbery to Red Dead Online. You'll work with Guido Martelli, the underboss to Red Dead Redemption 2's Angelo Bronte, in Saint Denis in the seedy crime across the map.
You'll work with Martelli in his search for the rare commodity known as Capitale. You'll partake in high-stakes robberies, shakedowns, and more through multi-part Crime Contracts and larger scale Opportunities. You'll also take part in smaller time raids in Homesteads and Camps across the plains. The best part is no upfront investment is required.
Additionally, the Hired Gun Kit is the first pass of the all-new Quick Draw Club featuring a variety of unlockable items and rewards across 25 Ranks. This includes 25 Gold Bars to recoup its purchase, alongside the new Nominated Series option, Daily Challenges and Awards, and select items from previous Outlaw Passes.
Plus, you PlayStation players can now play Red Dead Online without a PS Plus subscription until July 26, so that's a bonus of sorts. You can learn more about the Blood Money update on Rockstar Newswire here.
Finally, Nvidia's DLSS has been implemented as part of this update. Keep in mind, you'll need to latest driversand an Nvidia RTX graphics card to take advantage of the technology. Nvidia is claiming over 60fps when playing at 1440p max settings on an RTX 3060 Ti with DLSS Performance mode. At 4K, Nvidia claims 60fps or higher when running max settings on a 3070 (or greater) leveraging DLSS Performance mode.
Having personally played it yesterday evening on an RTX 3080, I'm experiencing high 60s – low 70fps when playing Red Dead Redemption 2 at 4K, maxed settings, with DLSS at Quality mode. You can learn more about the DLSS update here. And check out our Red Dead Redemption 2 graphics analysis here.