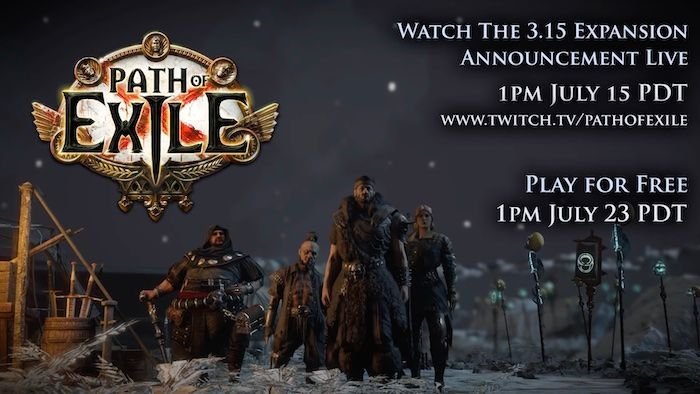 Read Time:
1 Minute, 17 Second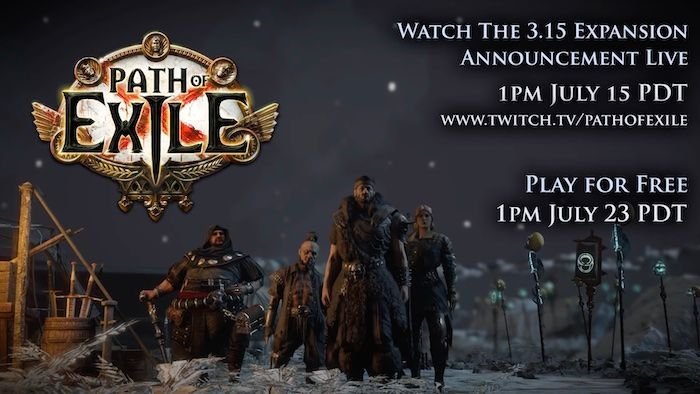 Grinding Gear Games is set to fully reveal their 3.15 expansion for Path of Exile later today. Read on for details.
In case you missed it, the live stream is scheduled for later today at 1p PDT over on the official Twitch channel. During the live stream, you can expect to see the reveal of this expansion, along with a Q&A with ZiggyD and Chris Wilson. You'll be able to play 3.15 on July 23 for PC, with consoles following a few days later on July 28. Of course, as is the case with all such expansions, it will be free.
Grinding Gear Games also released a schedule of sorts for the remainder of July with respect to content reveals, patches, and more. While July 16 and July 17 remain enigmatically blank, the schedule picks up on July 18:
July 18 – Challenge Rewards Revealed.
July 19 – Ultimatum League Ends at 3pm (PDT).
July 19 – 3.15 Private Leagues Are Now Available.
July 19 – 3.15 Balance Manifesto.
July 20 – Patch Notes, Item Filter and Passive Tree Information.
July 21 – All New and Changed Gems.
July 22 – Launch Day Information and Possible Torrent Link.
July 23 – 3.15.0 Expansion Launch.
July 24 – New Mystery Box Revealed.
July 28 – 3.15.0 Expansion Launch for Console.
You can check out the full announcement here. And get ready for the official reveal of Path of Exile 3.15 later today. Are you looking forward to diving into 3.15 when it releases on July 23?