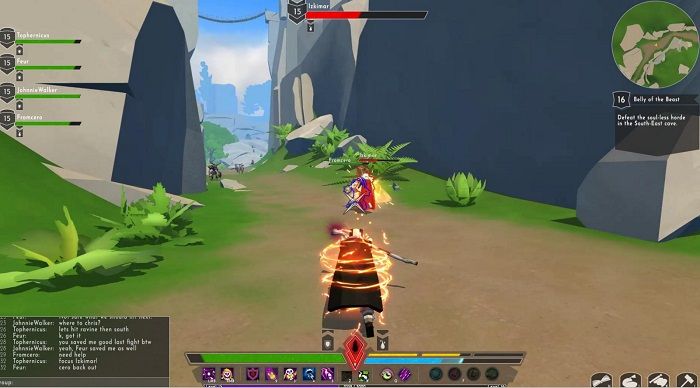 Read Time:
2 Minute, 50 Second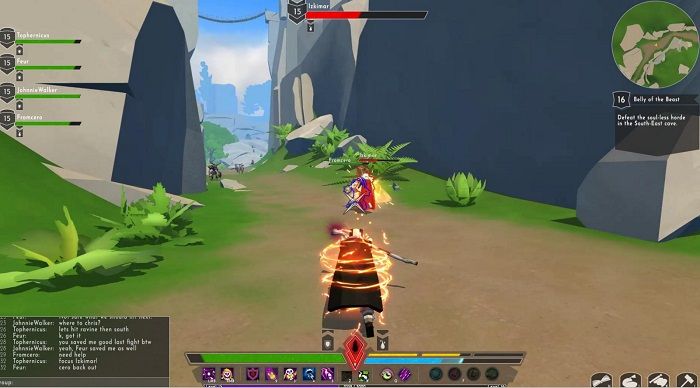 Soul Kingdoms is a new 'MMO-Lite' fantasy game focused on 'MMO-PvPers' that is currently in production by indie developer Power Proc Studios. The studio has been working on securing funding via investors and publishers but has ultimately decided on self-publishing the game.
Power Proc Studios is a small team of four that has been working on a PvP-centric MMO, that has recently pulled back in scope in an attempt to better focus their abilities on a smaller scale so they could deliver on their vision. In a post on the official discord earlier this month, Founder of Power Proc Studios Chris 'Tophernicus' Mhley posted information related to their current funding status, and why their hesitance to begin crowdfunding.
Once the decision was made to self-publish, the team came to the realization that even with some crowdfunding, the original plan for Soul Kingdoms was too ambitious, and instead, the team has decided to pull back their campaign and reevaluate what they could conceivably accomplish. Due to this, the Crowdfunding Campaign is now scheduled for the end of October, and will be run directly on the Soul Kingdoms website. Here is an excerpt from the announcement on the Soul Kingdoms Discord:
"We made the tough decision to shrink the scope of the project and build something that we can deliver with confidence. Our original goal was to build a match-based experience with rich RPG features that simulate the MMO journey. We wanted players to get the feeling of organic World PvP encounters along with the convenience and on-demand nature of match-based games. We were trying to serve what we see as an immensely underserved audience: "MMO PvPers".

As avid PvPers ourselves who grew up playing MMOs, we have felt for a long time that there really isn't a game that we can call home. There aren't many options that offer MMO themed PvP right at our fingertips. We are shifting the focus of Soul Kingdoms to really hone in on this. What we aim to deliver is a game where you can get fun and exciting MMO-styled PvP combat from the very moment you launch the game. A game that gives you, the player, an experience without all of the hassle, grinding, and never-ending gear treadmills. Just hop in and enjoy nonstop PvP combat to your heart's content."

-Tophernicus, Soul Kingdoms Discord
Power Proc Studios plans to break their development and funding into smaller "milestones" so that players will be able to see progress as Soul Kingdoms evolves, and fund the game as the team delivers on those milestones. With renewed focus on their end goal, earlier this week the Soul Kingdoms website was updated with new information, including the reveal of their first class, the Ember Priest. In the class reveal, the Ember Priest is described as a healer that can also provide some damage support. They are undoubtedly integral to their team, but lack mobility and crowd control.
Since Soul Kingdoms is primarily a PvP game, the main page speaks essentially to the MMO-PvP players out there, with a strict focus on action combat and battlegrounds while the feel of player progression isn't forgotten. Currently, Power Proc Studios is working on a combat and visual overhaul, and they intend to provide more information leading up to, and during, their crowdfunding campaign.