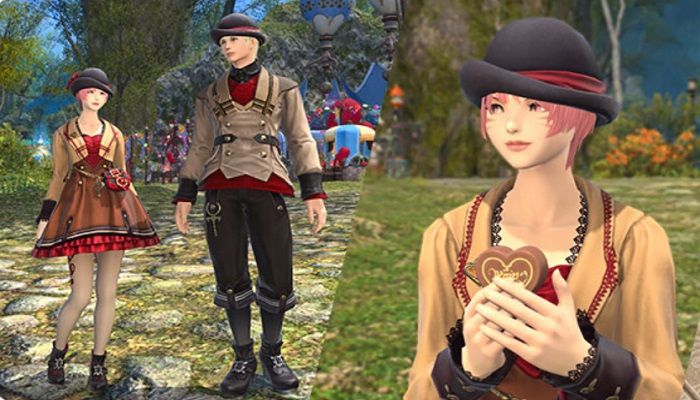 Read Time:
1 Minute, 36 Second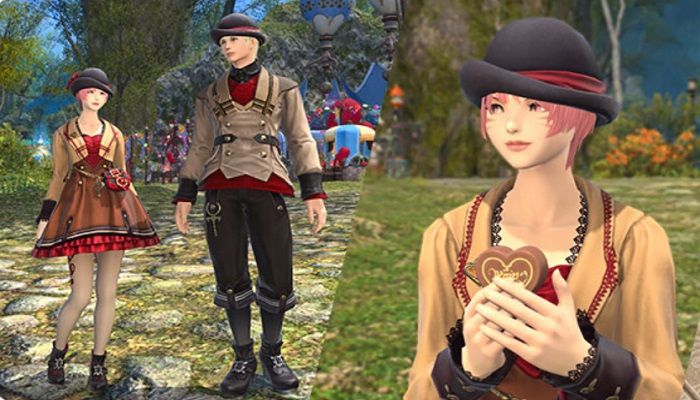 Lisette de Valentione needs your help again next week, as Final Fantasy XIV brings its Valentione's Day event back with new rewards, a new emote, and more.
This time, anyone over level 15 can grab this year's quest, Suited For Affection, and complete it for some new gear. "Suited for Affection Lisette de Valentione's gaze is sultry, yet her eyes wander uneasily," reads the official description. Not too specific, but you'll catch on fast.
Celebrate this next seasonal event in Eorzea, and get yourself some gear in the process. Rewards will depend on your character's gender when completing the quest. You'll get an Attire Coffer, Frilled for female characters, and Vested for male ones, and gear to go along with it.
For male characters, there are items inside like the Valentione Emissary's Hat, the matching jacket, pants, and boots. Female characters get a dress hat, Valentione's Emissary dress, culottes, and boots.
Anyone that completes the quest gets this year's bonus items: a brand new emote and the Valentione's Heart Desk, an exclusive table for your furniture collection. The new emote is likely the thing that will get the most attention.
The new Eat Chocolate emote could be yours if you participate in this limited event. The event runs from February 1st at 12 AM PST through February 15th at 6 AM PST. Final Fantasy XIV does fun and memorable emotes well, and like the drinking tea emote before it, this one is one you'll probably see a lot of soon.
With the return of this event, some items from past editions of Valentione's Day will also be making a return. You'll be able to see just what's available and trade for them by finding the House Valentione Maid during the event period.
Read the official event announcement over at Final Fantasy XIV.