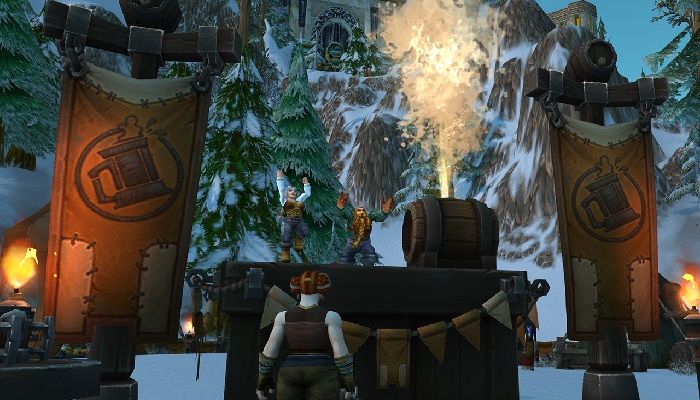 Read Time:
1 Minute, 57 Second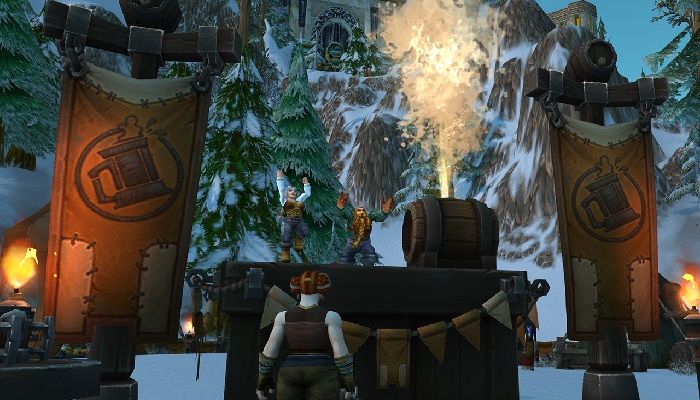 Brewfest is back in World of Warcraft. There's also a special short story available to read, taken from last year's compilation Folk & Fairy Tales of Azeroth.
"Visage Day" is a short story that is particularly relevant with Dragonflight coming out soon. Bronze dragon Chronormu is set to decide what form he will choose for his Visage Day. Through asking advice, and some journeys along the way to find his answer, author Steve Danuser answers the question. You can read the full story here.
If you are looking for a familiar fall holiday, Brewfest is here from today through October 6th. The lore holds that Brewfest was first celebrated by the dwarves but now has spread across Azeroth. You'll be able to earn Brewfest prize tokens by completing quests and activities on the grounds. The activities will be available in both Shadowlands and Wrath of the Lich King Classic when it's out.
As in other seasons you'll be able to try your hand at the eating contest to be crowned the Chowdown champion at the Brewfest Chowdown event for a token, enjoy some timed events that take place every half hour. The Alementals are back and will show up and wreck the grounds. You can throw mugs at them or shoo them away for coins. For some, you'll need a flying mount handy.
Of course there are daily quests to complete to get gold, Brewfest prize tokens, and experience. Some of the Brewfest souvenirs you can obtain include the Brewfest Chowdown trophy if you win, a festive Crown called the Garland of Grain you can wear if you want to put a giant pretzel on your head. You might also walk away with the Great Brewfest Kodo or the Swift Brewfest Ram mounts.
There are achievements up for grabs, and if you haven't gotten them yet, now is your chance for the year. For some of these you'll have to keep drinking or otherwise you might just have to stuff yourself by eating 8 different Brewfest foods.
This year's event will overlap with the release of Wrath of the Lich King Classic, the event is available in both with some differences.
For all of the details, including what awaits you in both versions of the game, head over to World of Warcraft.