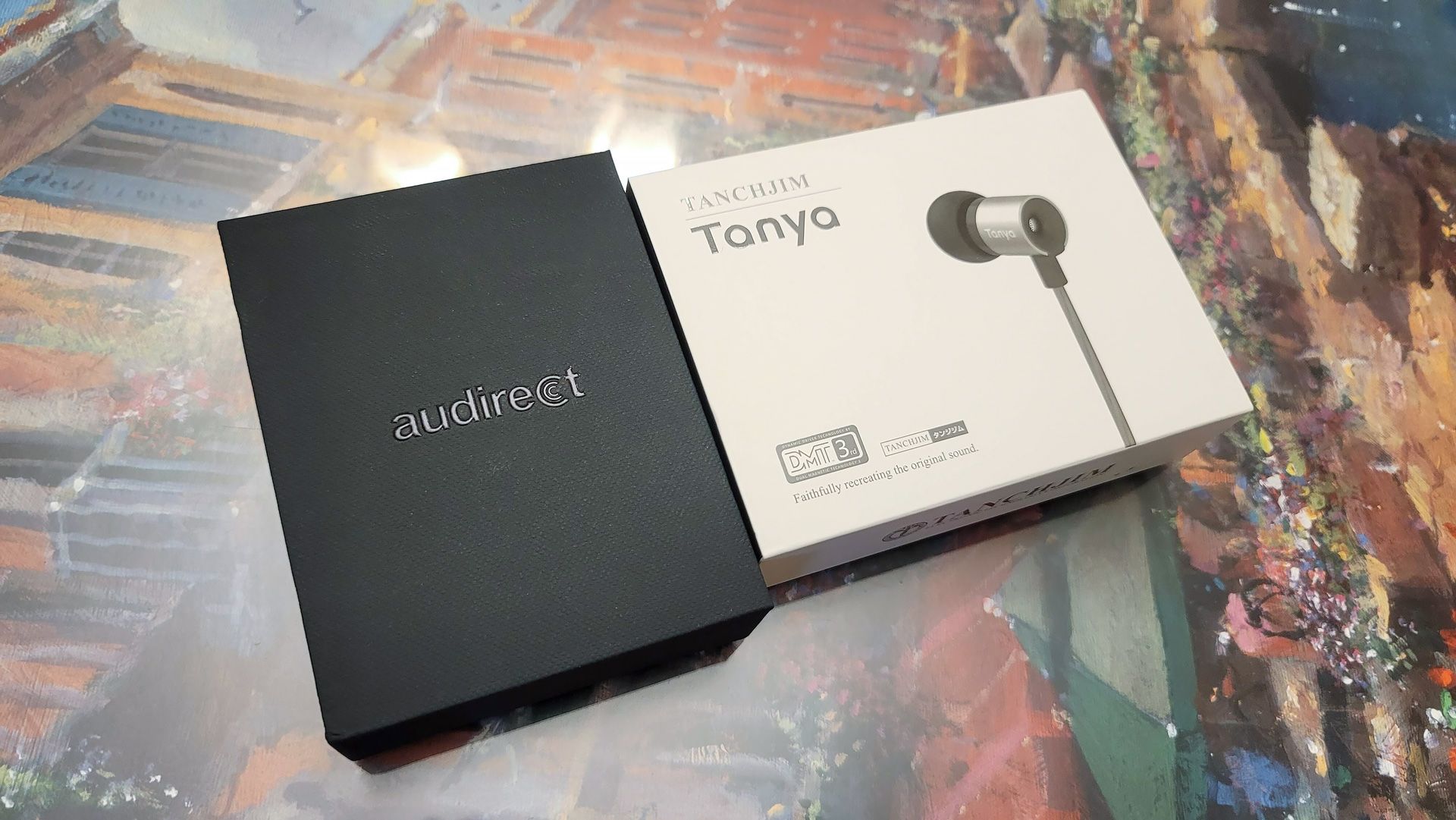 Read Time:
8 Minute, 1 Second
The death of the headphone jack has left headphone fans in the lurch. There's no shortage of dongle DACs stepping in to fill the void, but there's more to great smartphone audio and a simple headphone adapter. That's where the Atom 2 from Hilidac comes in. Featuring an ES9281AC Sabre DAC that supports all of the latest HiFi formats, including MQA for Tidal, a healthy dose of power, and an exceptionally high sampling rate in a tiny, ultra-portable package, is this $79.99 DAC courtesy of Shenzen Audio the right choice for you?
Since Shenzen Audio also sent along the Tanchjim Tanya, we'll also be taking a look at this affordable IEM today too for part of the listening experience. Coming in at $21.99, we'll see if it punches up or is "just another" twenty-dollar earphone.
Specifications
Hilidac Atom 2:
Current Price: $79.99 (

Shenzen Audio

)

DAC Chip: ES9281AC

Headphone port: 3.5mm Single-end

Plug: Type-C/Lightning optional

Frequency response: [email protected]

Output Power:

≥30mW (16Ω)

≥62mW (32Ω)

≥7mW (600Ω)

S/N Ratio: -118dB

THD+N: 0.0004%

Sampling Rate: Supports up to 32bit/768kHz

DSD Supported: Up to DSD512

Weight: 18 grams

Dimension: 28 x 14 x 11mm
Tanchjim Tanya
Current Price: $21.99 (

Shenzen Audio

)

Impedance?16Ω± 10%

Frequency Range: 20-42KHz

Sensitivity:[email protected]

1K T.H.D<0.3%

Wire: Litz oxygen-free copper wire

Transducer :7MM moving coil transducer

Diaphragm material: PEEK

Plug:3.5MM in-line (gold plated)
Hilidac Atom 2 – Overview and First Impressions
The Hilidac Atom 2 isn't your average dongle DAC. In fact, it's not really a dongle at all — at least in the traditional sense. While most dongles have a length of cable below the USB jack, the Atom 2 is essentially a small metal brick with a USB Type-C header on the top and a 3.5mm jack on the side. Whether this design is an improvement or not will vary from user to user, but you'll need to factor in a new block at the bottom of your phone. Though that is likely how most users will use a device like this, Hilidac also includes a USB-C-to-A adapter for use with PC to quickly improve your computer audio, as well.
Under the hood, the Atom 2 offers an excellent DAC and enough power to drive all but the most power-hungry earphones and even many headphones. It supplies up to 30mW of power at 16 ohms and 62mW at 32 ohms. How loud your listening device will become will depend on its impedance (resistance) and its sensitivity (how each mW translates into decibels of volume). Speaking generally, however, most consumer earphones run from 16-32 ohms and the Atom 2 will allow them to reach their full listening potential. Headphones can be harder to drive, so this DAC/amp is best suited for in-ear headphones, but there are still very many that will run extremely well with the Atom 2, like the Audio-Technica M50X.
The DAC portion of the Atom is an ESS Sabre. Specifically, it is the ES9281AC chip. This device can run at an exceptionally high resolution — 32-bit/768kHz — which is well beyond even most hifi audio files today and what the vast majority of listeners would even be able to perceive as improvement. What this means, however, is that you have headroom for virtually any music files you would care to load and hear in full-fidelity. More important to your listening is its support for MQA.
MQA is the file format embraced by Tidal for its Master Quality tracks streamed over the web. MQA has come under some scrutiny recently, but if you're a Tidal listener, the only way to access the tracks it deems to be the highest quality is to have a device capable of receiving them. Thankfully, these devices have become more accessible and plentiful over time. It's good to see it appear here on such a tiny, portable device. If you believe in the benefits of MQA and enjoy them, the Atom 2 will allow you to experience them anywhere.
The biggest question I hear with devices like this is a simple one: why? Our phones have built-in DACs, after all, so why should you invest in a separate device? Much like a computer amp/DAC setup, removing audio processing from the rest of the components minimizes any external electrical noise that may be making its way into your listening. In addition, separate amp/DAC hybrids have one job, so the quality of components tends to be better. The result is an improvement in sound quality that is as much about what you can hear as what you don't. With the Atom 2, it's the lack of additional noise that helps reveal details you might otherwise have missed.
Oh, and also the headphone jack thing. Most of us are going to be stuck buying a dongle of some kind if we have wired headphones we like. A normal dongle DAC has minimal, if any, amplification. The brick format affords more space for components and better heat dissipation, which is why it's able to double the amplification of most cheap dongles at 32 ohms.
Turning to the Tanchjim Tanya, this affordable pair of earphones was sent along by Shenzen Audio at the same time, so I thought it would be fun to take a look at them in conjunction with the Atom 2. They're a simple, single-driver IEM that uses the bullet design to fit directly into the ear canal. They use a 7mm dynamic driver. The Tanya only costs $21.99, so is very affordable, but still manages to come with a good amount of accessories and metal shells for the bullet portion of the shell (the nozzles are plastic). In total, there are S/M/L pairs of narrow bore and wide bore silicone tips that sound slightly different from one another (narrow offered more bass to my ear), a bunch of replacement filters for when your original pair get clogged, and a fabric carrying case. The cable isn't detachable but at this price, I think that's fine. A decent replacement cable will cost nearly the same as the earbuds themselves.
Hilidac Atom 2 – Listening and Use Impressions
Amps and DACs vary in how they sound. Some do their best to be invisible and do their job without coloring the sound. That is not the Atom 2. In my listening tests with the Tanya, as well as the Fiio FD5, the Atom 2 definitely adds warmth to the sound. Bass sounds thicker and fuller, and high frequencies sound softer. The change isn't great enough to completely transform the sound of your favorite headphones but can definitely enhance them. It's a common quality of ESS Sabre DACs and is a sound I really enjoy. Applied to headphones I already enjoy, the Atom 2 adds a layer of lushness on top that's very pleasant.
I was also pleased to find that it widened the soundstage of my FD5s. Like the color it adds to sound, the enhancement is mild but noticeable.
In short, adding the Atom 2 to your portable listening rig is definitely an enhancement, but it comes with a couple of caveats. First, the form factor can make using the phone awkward and leaves me concerned about damage to both the DAC and my phone. On my Samsung Galaxy Note 20 Ultra (6.9-inches), the Atom 2 was just big enough where trying to type out a text message caused me to press into its corners applying a minor torque. It was uncomfortable on my hand, but, more importantly, without any cable from the USB jack, that torque is sent right through to the internal port on my phone. It might amount to nothing but it might not and that's a concern.
Second, that coloration to sound may not be welcome if you favor a treble-centric sound. The Atom 2 will soften the impact and sparkle of those notes. It is minor, but if you don't like a warm sound, it's probably best to look elsewhere and outside the world of ESS Sabre DACs.
Tanchjim Tanya Impressions
Finally, quick impressions of the Tanya. First off, I think it makes a wonderful pairing with the Atom 2. The warmth it applies plays very well with the Tanya's already rich low-end. Even on its own, however, you would never guess that the Tanya only costs $21.99. Its sound is naturally full-bodied and warm thanks to that 7mm driver, so is a great fit for metal, electronica, and pop. It's not as resolving as more expensive options like the Moondrop Aria, so it's definitely more for casual, fun listening rather than anything critical but feels like a great value overall.
Final Thoughts
At $79.99, the Hilidac Atom 2 offers a good amount of power, a pleasant lushness, and an enhanced soundstage — so, good value for the dollar. The form factor doesn't work well for my device, however, and is definitely something prospective buyers should keep in mind. The Tanchjim Tanya is also a great choice for a very affordable headphone you can throw in a bag or connect to your switch for some on-the-go gaming.
The product described in this article was provided by the manufacturer for evaluation purposes.