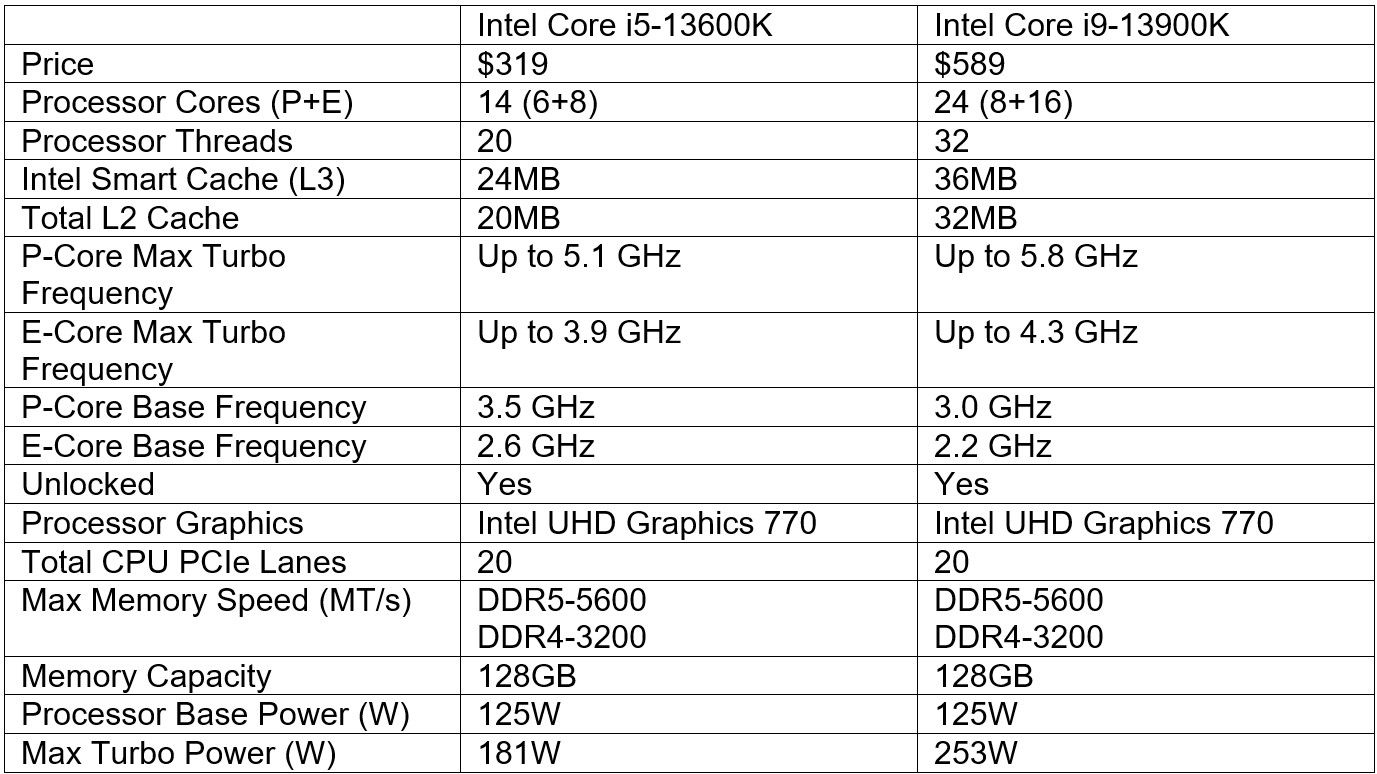 Read Time:
8 Minute, 24 Second
The month of major tech releases rolls on and this time Intel takes center stage. Today marks the launch of Intel's 13th gen processor line-up. We've spent some time with both the Core i9-13900K and the Core i5-13600K and are ready to share our first impressions in this review in progress.
Where's the full review? Due to a shipping delay, our main testing motherboard still hasn't arrived to us yet. MSI was kind enough to send over a Z790 Carbon WiFi for us to begin our testing and share this first entry in the review in progress. We'll be coming back with a full review once it arrives, giving us even more time to spend with these CPUs.
They're impressive, and Raptor Lake gave AMD's 7000 series a run for its money in the tests we were able to complete. Is it enough to win the day? Read on to find out.
Specifications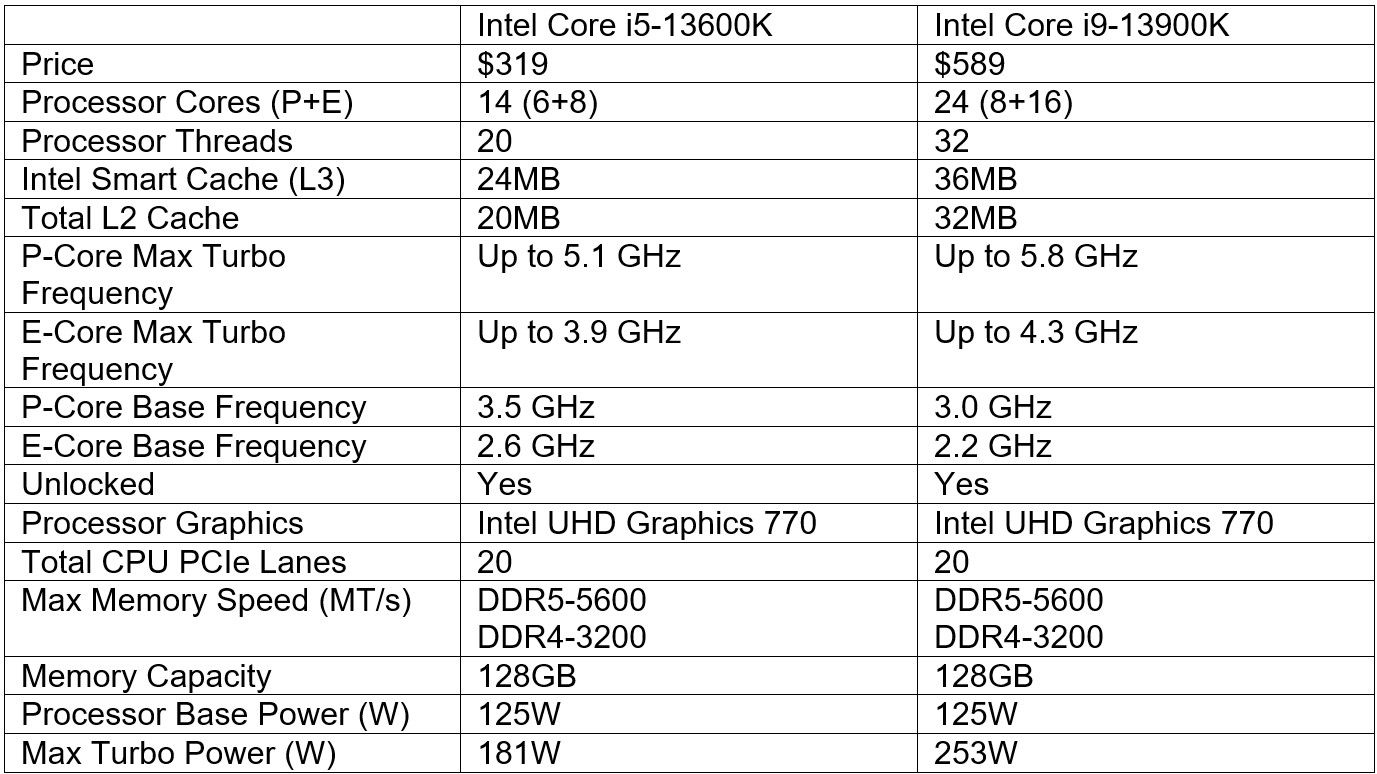 Raptor Lake Made Real
The launch of a new processor generation is always an exciting time filled with technological advancements. Intel's 13th generation, also known as Raptor Lake, feels a little more familiar than most. It bears a close resemblance to last generation's Alder Lake and comes more quickly at its heels than we're used to. Less than a year ago, I was writing a similar introduction to the i9-12900K and i5-12600K review, and if you're familiar with Intel's approach to that generation, the i9-13900K and i5-13600K are going to feel like refreshes rather than completely new designs.
Like those CPUs, Raptor Lake brings back the hybrid architecture which utilizes a combination of Performance cores and Efficient cores to intelligently split up tasks. The Efficient cores, or E-cores, are designed to handle lower-intensity tasks, like background processors, so that the Performance cores, P-cores, can stay focused on higher-intensity tasks like gaming or video rendering. It's a design that worked remarkably well last generation to improve and maintain consistently high performance.
This does present some issues when it comes to comparing processors, however. While older designs allowed for simpler one-to-one comparisons of X cores and 2X threads per processor, Raptor (and Alder) Lake shakes that up. The Core i9-9900K, for example, was an 8-core, 16-thread CPU. It's modern-day analog, the i9-13900K is a 24 core (8P+16E) and 32 threads. The math and explaining how all of this works to a new PC builder isn't nearly as easy, but the performance is there where it counts.
But for all of the architectural design it shares, the Core i9-13900K and Core i5-13600K bring some notable improvements. Both processors have received bumps in core count and frequency, with the i9 jumping from 16 to 24 cores and the i5 from 10 to 14. The i9-13900K now achieves a boost frequency of 5.8 GHz, up from the 12900K's 5.1 GHz boost speed. The i5-13600K is a bit more modest at 5.1 GHz, up from last generation's 4.9 GHz.
Both processors have also received bumps in their stores of L2 and L3 cache. For L3 cache, the 13900K has increased 6MB and the 13600K is up 4MB, putting them at 36MB and 24MB respectively. L2 cache has been much more dramatically increased. Each processor's L2 supply has more than doubled, coming in at 32MB and 20MB respectively. That's an improvement of 10.5MB on the 13600K and 16MB on the 13900K.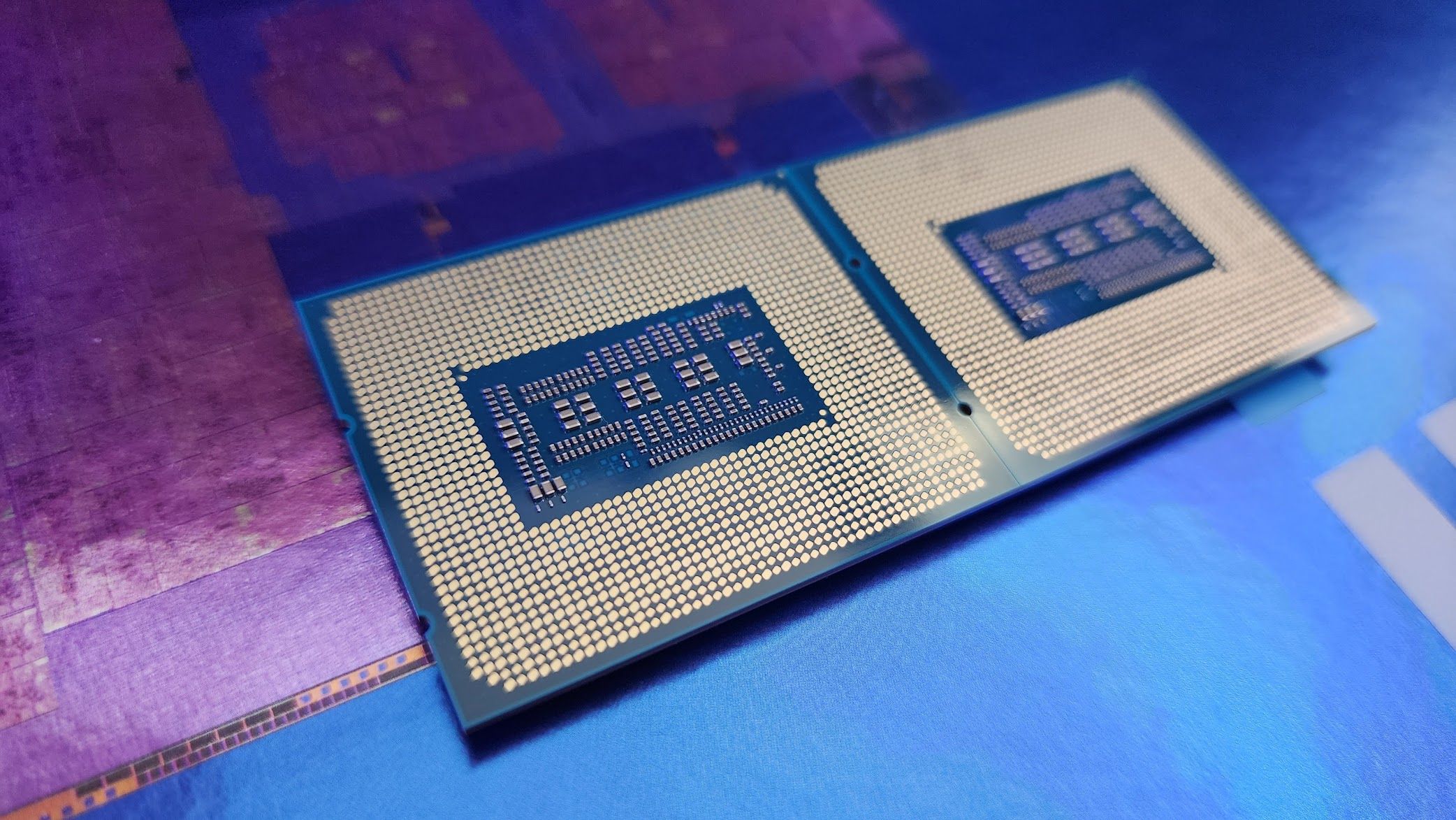 PCI Express lanes are identical between the 12th and 13th gen. If you choose to upgrade to the Z790 platform, which isn't required, the chipset will also provide an additional eight PCIe 4.0 lanes, bringing you to a total of 28 lanes provided by the chipset (20 x 4.0, 8 x 3.0) and 20 (16 x 5.0, 4 x 4.0) provided by the CPU.
These increases offer measurable results. Based on the specs alone, if the 12900K was close to the top of the performance charts, the 13900K scramble even harder for the number one spot. And, spoiler alert, it absolutely does, at least in our early testing on our temporary test motherboard.
This added performance comes at a cost: power and heat. While both chips have received frequency increases, they've also had their power limits raised. The 13900K has a maximum turbo power rating of 253 watts. That's a good step up from its biggest competitor, the 7950X, which is also fairly power-hungry at 230 watts of maximum socket power (170W). The 13600K is less at 181 watts, but that's still fairly high when you consider that this is "only" an i5 chip. The base power of each processor is 125 watts but consider these a baseline.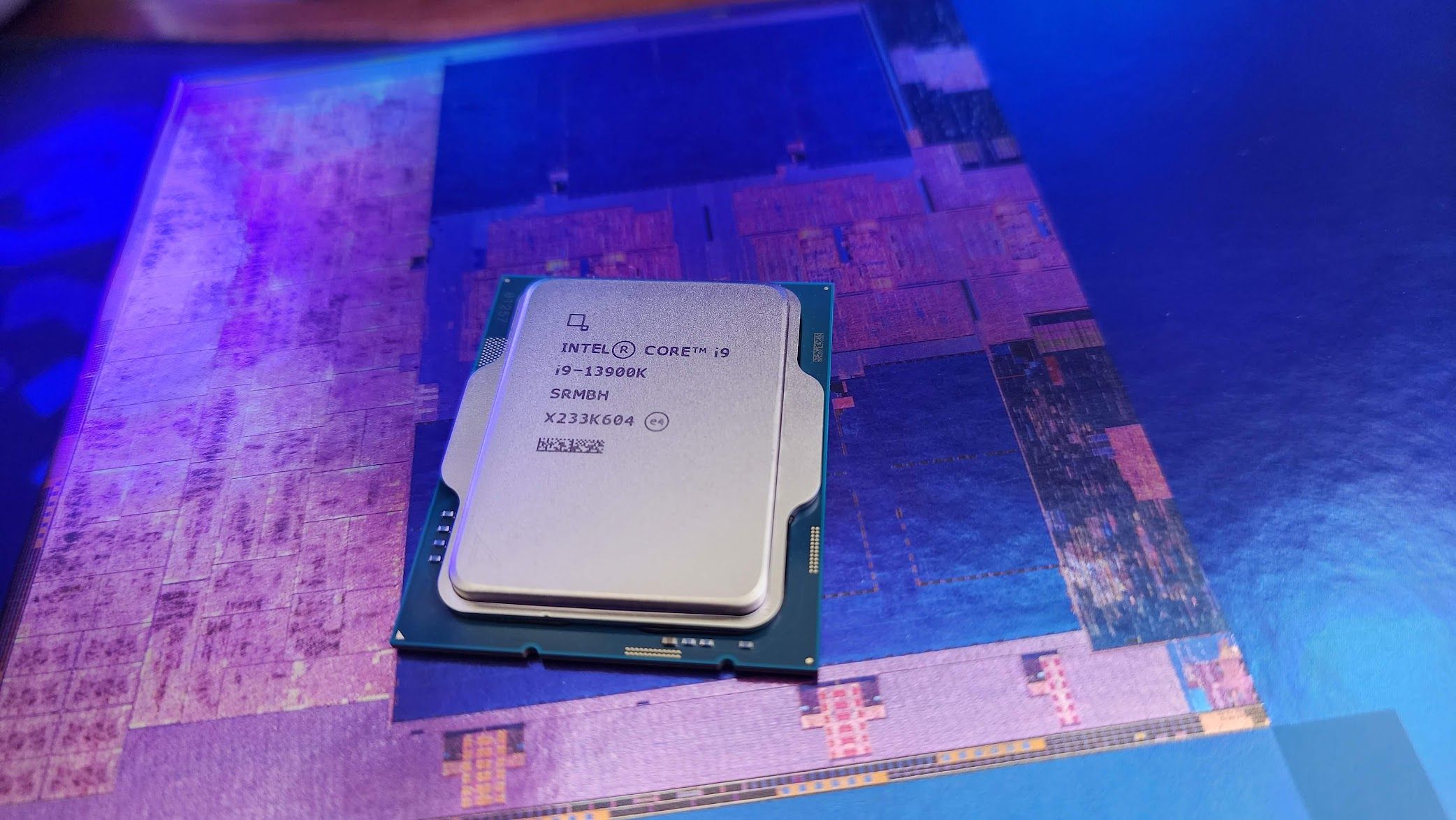 There's a sense here that Intel is brute forcing its way to the top of the performance charts. It's still operating on an older 10nm node and can't yet leverage the power efficiency advancements of its upcoming Meteor Lake architecture. So we have more power and more frequency.
It works — and for gaming, those frequency bumps pay dividends as you'll see below — but you'll need a powerful CPU cooler to really keep these chips in check. The 13900K regularly hit 100C in our testing, even with our 360mm Corsair H150i Elite LCD CPU cooler. Its high TDP demands a high-performance liquid cooler. The 13600K gives you more wiggle room, but these are not chips to use with a single-tower air coolers. They can and will throttle, especially the 13900K, which is money wasted on performance you'll never see. Plan accordingly.
But, with all of that in mind, Intel has a compelling proposition here. The Core i9-13900K is positioned directly against the AMD Ryzen 9 7950X. AMD's flagship currently retails for $699+. The 13900K runs hot, but at only $589, it's in a place where it really doesn't need to be perfect to be an enticing buy.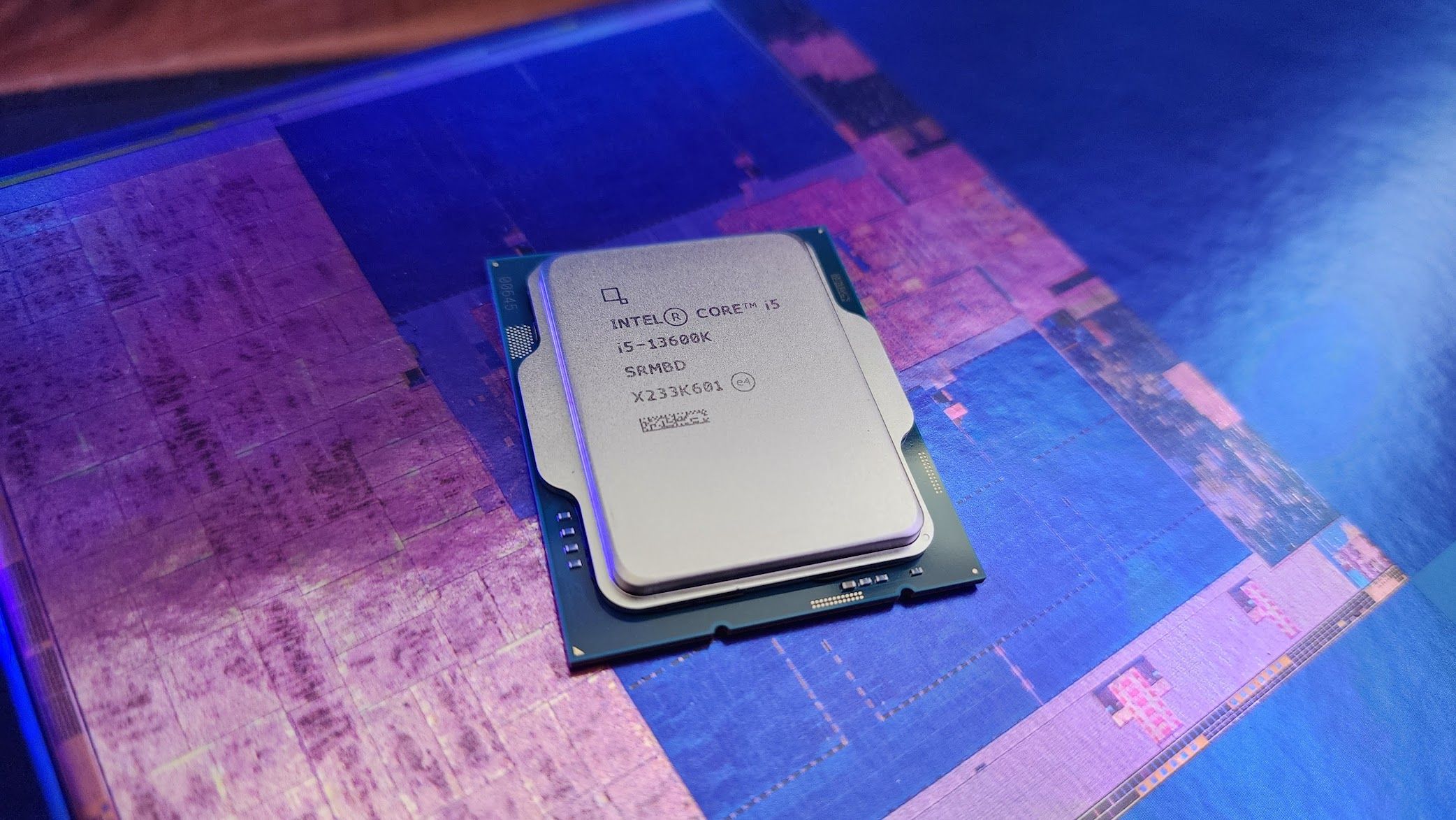 The Core i5-13600K falls between the Ryzen 7 7700X and Ryzen 5 7600X and manages to feel like an exceptional choice against either of them. It has far more cores and threads than the 7600X for only $20 more. It still has more cores than the 7700X and clock speeds that come close (within overclock territory) for $80 less. Either way, that 13600K is looking good.
Intel is also breaking the mold by continuing support for the Z690 platform alongside the new Z790 chipset. The new chipset offers more PCIe lanes and improved memory support, but if you already have a Z690 motherboard, you can slot in one of these new CPUs without needing to upgrade your entire PC. Both platforms will also offer continued options for DDR4 and DDR5 memory, so you won't need to immediately jump out and buy a new kit. That means more potential savings, on top of lower CPU cost.
All in all, while the architecture is familiar, Intel has done a good job of making this an interesting generation all the same.
Let's talk performance.
Intel Core i9-13900K and Core i5-13600K – Gaming Benchmarks
As I mentioned at the top of this review, our new benchmarking platform hasn't arrived yet, but there was no way we were going to leave these chips in the box while we waited. We couldn't go too deep without that platform, but for launch, we wanted to make sure that you had some core gaming benchmarks to whet your whistle while we wait for the mainboard and testing to complete.
Here's how it performed.
Test Benches:

AMD Test System #1: MSI X670 MEG Ace Motherboard, Corsair H115i RGB Platinum AIO, Corsair DDR5-6000 Vengeance RGB Memory (32GB), Nvidia RTX 3090, Gigabyte AORUS NVMe Gen4 SSD 2TB, Corsair HX-1000i Power Supply, Windows 11 (fully updated).

AMD Test System #2: Gigabyte X570 AORUS Master Motherboard, Corsair H115i RGB Platinum AIO, Corsair Vengeance Pro RGB DDR4-3600 (64GB), Nvidia RTX 3090, Gigabyte AORUS NVMe Gen4 SSD 2TB, Corsair HX-1000i Power Supply, Windows 11 (fully updated).

Intel Test System #1: MSI Z790 MPG Carbon WiFi, Corsair iCUE Elite LCD 360mm, Corsair DDR5-6000 Vengeance RGB Memory (32GB), Nvidia RTX 3090, Samsung 970 Pro NVMe 1TB, Corsair HX-1050 1050 Watt Power Supply, Windows 11 (fully updated).

Intel Test System #2: ASUS Z490 Maximus XII Extreme, Corsair iCUE Elite LCD 360mm, G.Skill TridentZ Royal DDR4-3600MHz 32GB DRAM Kit, Nvidia RTX 3090, Samsung 970 Pro NVMe 1TB, Corsair HX-1050 1050 Watt Power Supply, (fully updated).
Breaking this down, the 13900K averaged 5% faster than the 12900K across these seven games, 8% faster than the Ryzen 9 7950X, and 15% faster than last generation's 5950X.
The 13600K, on the other hand, averaged 6% faster than the last-gen 12600K and the Ryzen 5 7600X. It was 5% faster than the Ryzen 7 7700X.
For pure gaming, these numbers definitely point to the 13900K being a new chart topper. This will vary across games, of course, and the other components in your system. But if you're looking for the best, and are able to cool it, the 13900K can definitely trade blows with AMD's flagship and net some impressive leads on certain games.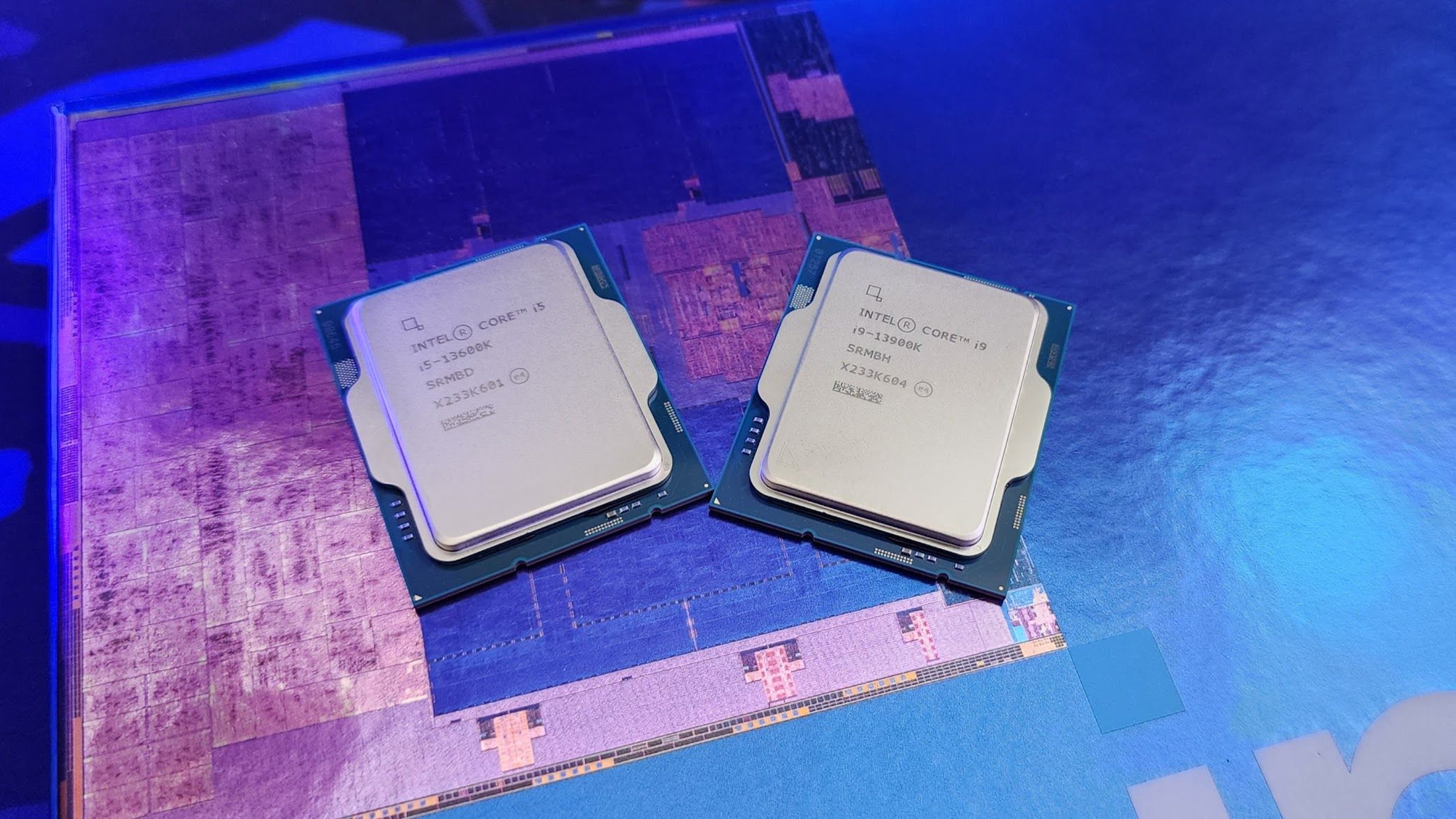 Final Thoughts (For Now)
Gaming performance is only one small element to assessing a new processor generation, so we can't draw any conclusions yet. We'll work diligently to complete the tests as soon as the new motherboard for this generation arrives, but the Intel's 13th-gen is off to a promising start. Now to see how it fares in real world and synthetic benchmarks.
The product described in this article was provided by the manufacturer for evaluation purposes.