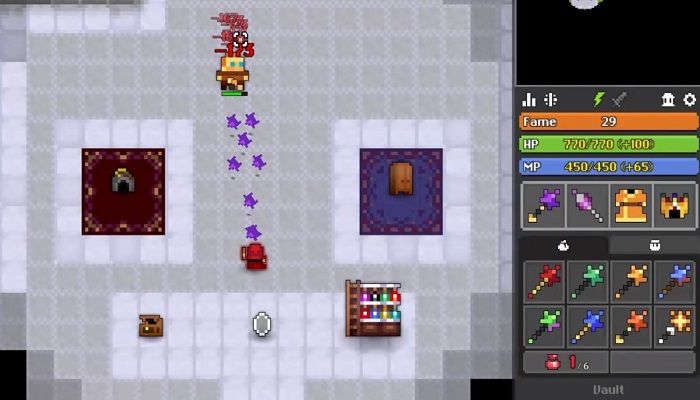 Read Time:
1 Minute, 56 Second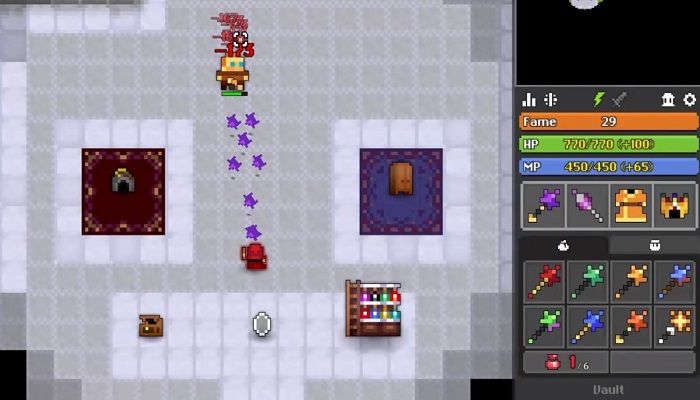 Realm of the Mad God Exalt has released details on its next set of weapons that will be headed to the game in a future update. The new weapon subtypes will come in two variants, the Tiered weapons and the UT weapons.
For those interested in Realm of the Mad God Exalt you'll be happy to hear that there are a bunch of new weapons headed to the game. Each new weapon is a subtype of the main weapons, and within each subtype will be two variant types that will play completely different than each other. Deca Games broke the weapon unveiling into two separate blog posts, but here you'll find a short list of the weapons the team has been working on.
Dual Blades / Fractal Blades are a Dagger subtype. Dual blades are high DPS at the expense of range, while the fractal blades have piercing and non-piercing split projectiles.
Tachi / Crossing Blades are a Katana subtype. The tiered crossing blades shoot projectiles with a high damage increase. The UT "Memory of the Fallen" crossing blades has a dynamic shot pattern.
Flail / Barnacle Basher are a Sword subtype. The flail fires a 3-chain projectile, all with a different range. The flails will pierce and be helpful for melee focused players. The Barnacle Basher is slower and fires a longer chain with an anchor.
Longbow / Longbow of the Guardian are a Bow subtype. The longbow will shoot burst-fire projectiles and maintain effectiveness at max range. Longbow of the Guardian is a hybrid bow with armor-piercing added.
Spellblade / Crystallized Worm Spellblade are a Staff subtype. The spellblade fires a stack of 2 projectiles. One shot is high damage while the other pierces armor. The crystallized worm spellblade fires two worm heads from the players side that can do superior damage.
Morning Star / Beekeepers Flamethrower are a Wand subtype. Morning Stars are short range, high damage, shotgun style weapons. Beekeepers flamethrower has more coverage and a slower attack speed, along with armor piercing.
According to Deca, the weapons are still a work in progress, and players should expect some changes by the time these weapons release. You can check out the reveal of the first and second set of weapons, along with several videos showing off how they work, on the official blog.