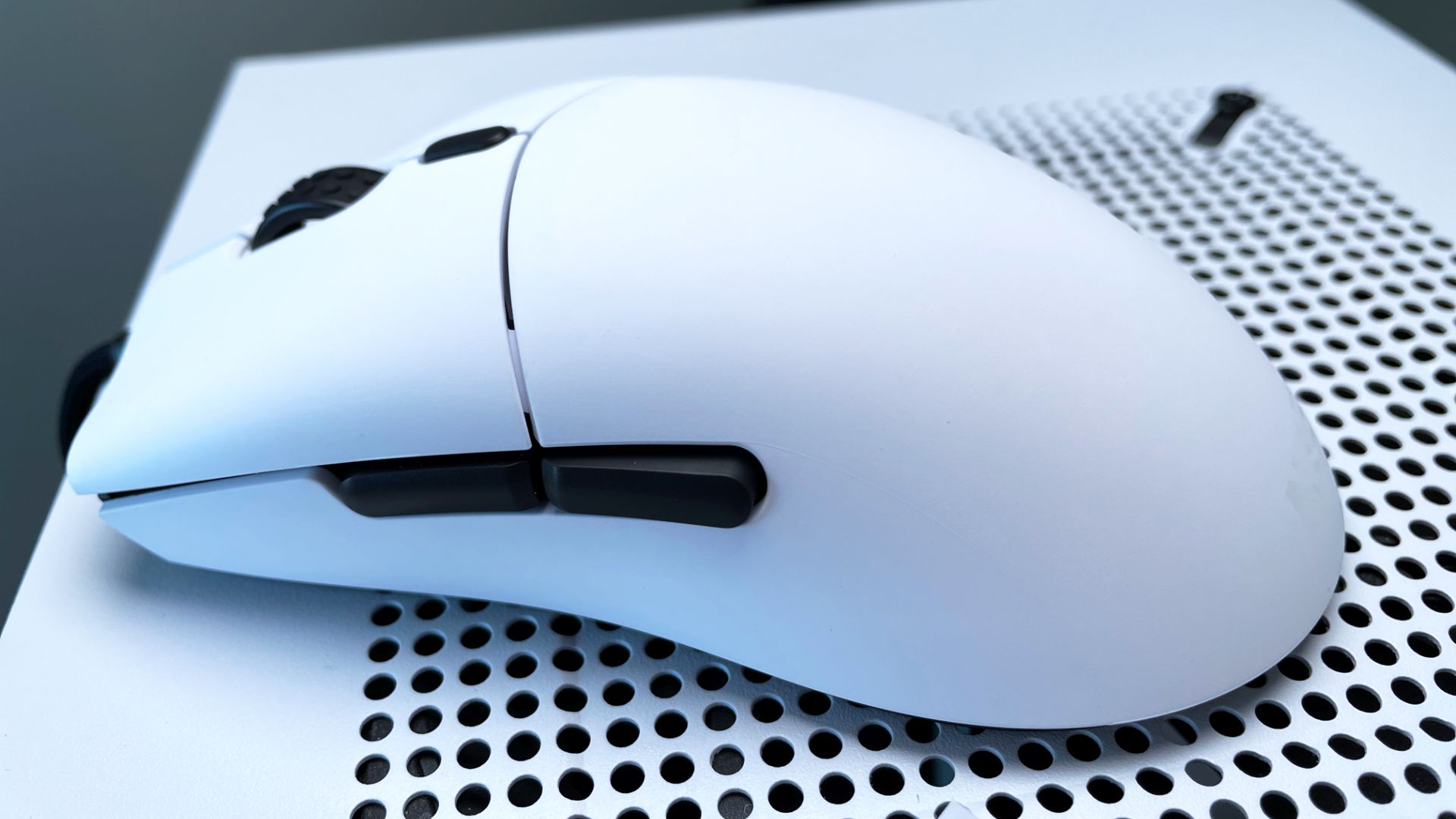 Read Time:
3 Minute, 27 Second
NZXT reaches once more outside the PC case with the LIFT gaming mouse. Released alongside the FUNCTION modular mechanical keyboard series, the LIFT seeks to elevate your gaming experience with an ultra-lightweight, ambidextrous mouse.
Specifications
Current Price: $59.99

Switches: OMRON

Sensor: PixArt PMW 3389

DPI Range: 100 – 16,000

Programmable Buttons: 5

Programmable DPI Settings: Up to 4

Polling Rate: 500hz – 1000hz

Lift Distance: 2 – 3mm

RGB: Controller via NZXT CAM

Weight: 67g

Available in Black and White
The LIFT mouse continues what the NZXT CAPSULE started a few months back: NZXT's play for a total desktop take-over. With the release of the LIFT alongside the new FUNCTION keyboard series (that's another article), it seems like NZXT is aiming to cover more of your desktop's real estate than ever before.
Available in NZXT's icon matte white and matte black finish, the LIFT also serves as a platform for customization through NZXT. Much like the FUNCTION keyboard series, consumers can choose between the two finishes (or colorways as NZXT is calling them) along with accent colors of Yellow, Cyan, Violet, Red, or Blue. NZXT is also releasing Gray, White, and Black mousepads in three sizes (Standard, Medium, and Extra Large Extended) at $19.99, $24.99, and $29.99, respectively.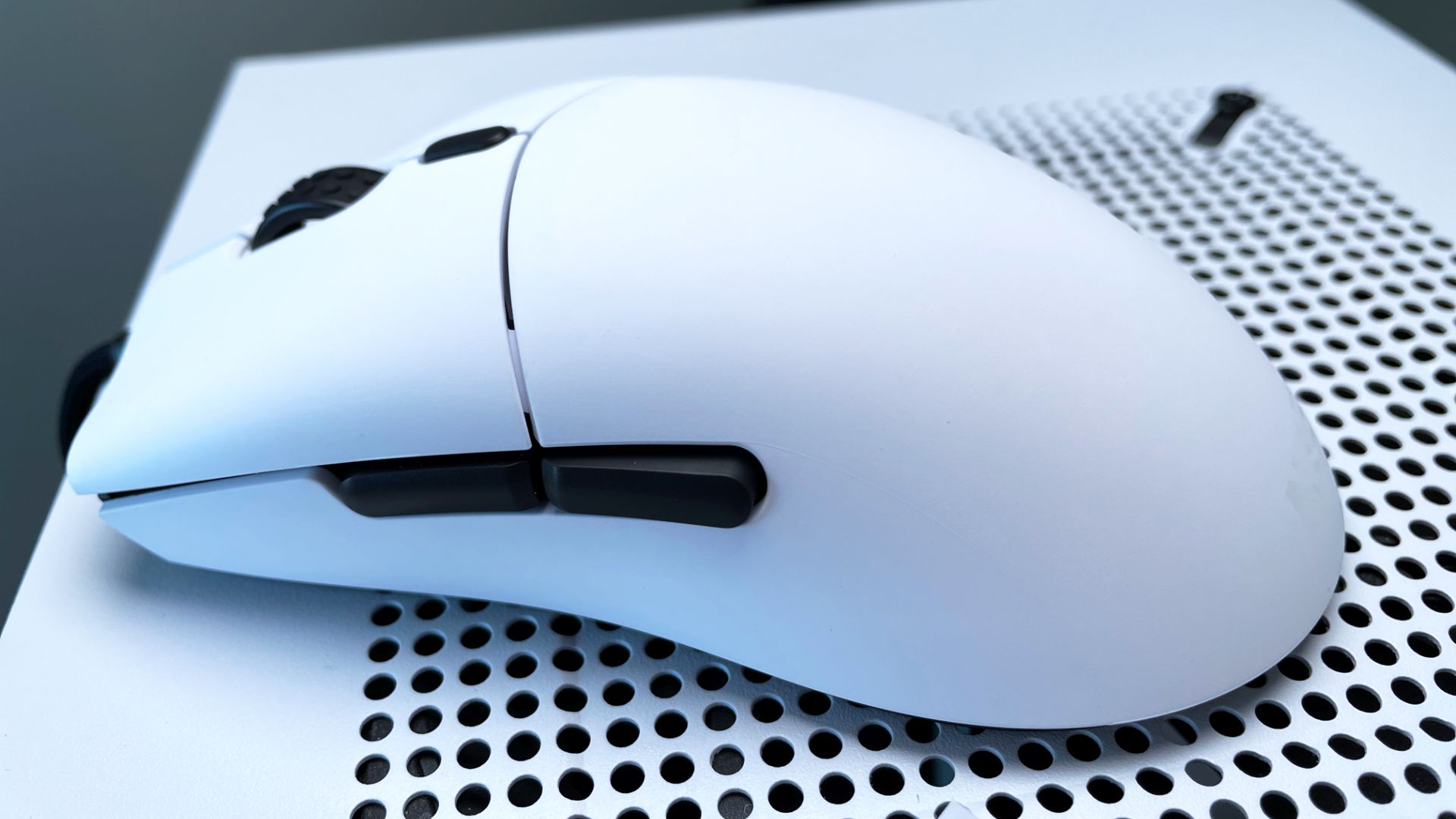 For our review, we received a sample of the standard retail edition along with an Extra Large Extended mouse pad. The mouse pad measures in at 35.75 x 13.75, covering a decent portion of my desktop while providing an anchoring point to tie all of the peripherals together in good form. But, we're here to talk about the mouse itself, so let's get back to it!
While form always plays a significant part of NZXT's designs, the LIFT is not without its function. Ambidextrously shaped, the LIFT mouse does favor right-handed users with its button placement along the left side of the mouse but gives full remapping of the mouse buttons to suit a user's needs. This remapping is great for users looking to tune their mouse to their favorite functions in-game, including the DPI selector. As a Destiny 2 player, this is where I map my execute button for quick and decisive deletion of enemies.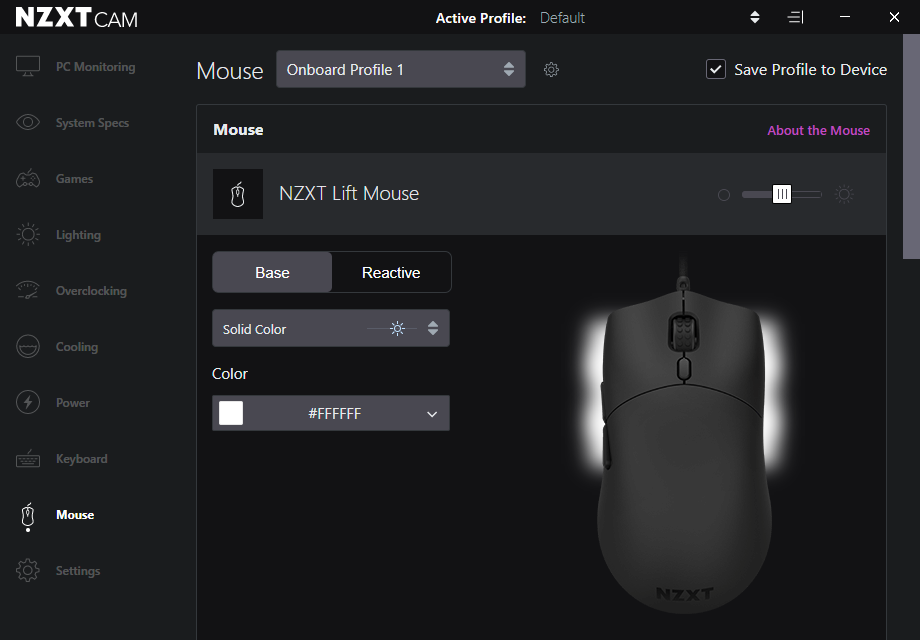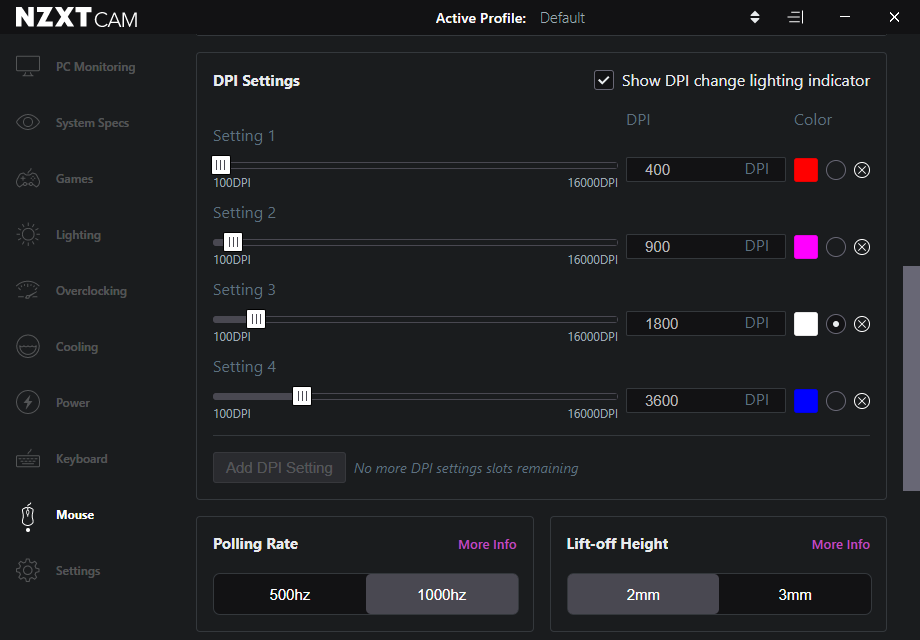 When it comes to internal construction, the LIFT utilizes a PixArt PMW3389 optical sensor alongside OMRON. Both can be found in many high-caliber gaming mice on the market, including the Razer Naga Trinity and the Marsback Zephyr PRO RGB. Reaching speeds of up to 16,000 DPI with polling rates reaching 1000 Hz, the LIFT is physically lighter than the perforated Zephyr and is just as responsive. Speaking of speed, the LIFT has options for four customizable DPI speed intervals at 100 DPI increments. These can be changed via a DPI switch on the top of the mouse and can be programmed via NZXT's CAM software.
Final Thoughts
Our overall experience with the LIFT gaming mouse from NZXT has been a pleasant one, delivering NZXT's classic aesthetic to the desktop with finesse. The ultra-lightweight design and paracord cabling make the LIFT a prime candidate for being a grab-and-go portable, but you might not want to take it off your desktop… because it's just plain pretty.
Supported by NZXT's CAM software, the buttons of the LIFT can be easily remapped for each user's liking along with DPI settings, polling, and lift-off height. RGB lighting can be easily customized from here with six different settings, brightness adjustment, or it can be turned off if you are trying to go stealth.
Starting at $59.99, the NZXT LIFT takes a modest first step into the world of gaming mice. Its slick design carries on the company's iconic look while serving its purpose well. If the LIFT is any indication of where NZXT might be heading, we will be eager to see that direction if they keep hitting on these cylinders.
The product discussed in this article was provided by the manufacturer for evaluation purposes.