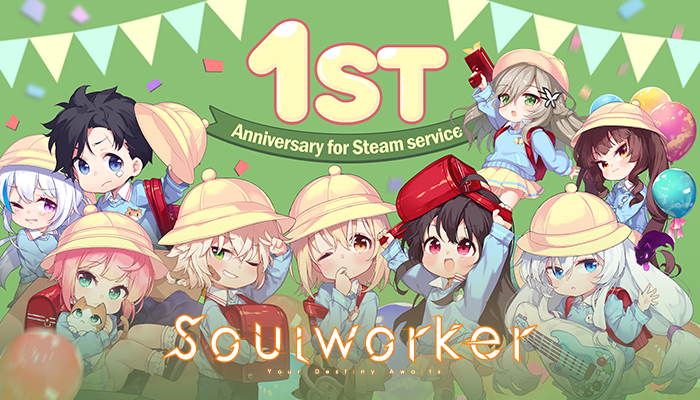 Read Time:
1 Minute, 48 Second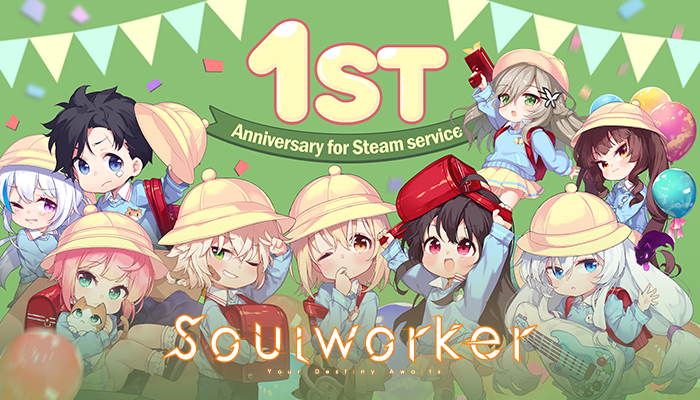 SoulWorker was released globally last year on Steam, and the team at Lion Games is celebrating the milestone with myriad events, including both in-game and social media events.
SoulWorker released last year on Steam globally by developer Lion Games, bringing the anime-inspired action MMORPG to a wider audience. Set in a post-apocalyptic world, SoulWorker follows players chosen to save humanity. Since launching last year globally, Lion Games has released multiple content updates throughout the last few months, bringing two new characters as well as most recently a new raid to the MMORPG since its launch in October 2020.
Hello from GM Ephnel here??Only two weeks till the end of the [1st Anniversary Daily Mission #Event]!Go get some candles?? for all those fancy gifts?? in #SoulWorker World.For further details, please refer to the link below:??https://t.co/LLgUYEgX2G#Steam pic.twitter.com/rALdEbZZlv

— Soulworker EN (@SoulworkerEN) September 23, 2021
To celebrate the anniversary, Lion Games is hosting multiple events, including an in-game event starting this week. Players can take part in the SoulWorker: Thank You So Much Festival which gives players special rewards to use in game, as well as boost of 200% EXP and 100% item drop rate increases.
Additionally, SoulWorker is bringing back costumes that were popular to celebrate the anniversary for a limited time.
Via the press release:
"Lion Games will introduce several other special items for the anniversary celebration, including the First-Anniversary Special Akashic Record, Brooch and Tag Packages, plus other useful combat items. Additionally, the "Enemy Festa" and "Refined Modern Casual" costumes will be available for purchase for a limited time, with past costumes that were popular in the game returning to the store, as well. The first anniversary celebration goes beyond the game. An exclusive anniversary illustration will post to the game's official social media accounts, along with a two-day fan contest – running from Oct. 2-4. Players who comment on the pages to share their "Love for SoulWorker" will automatically be entered to win 3,000 Soul Cash. The contest will crown 20 lucky winners on Tuesday, Oct. 5."